In-house/enterprise apps specifically developed for an organization cannot be hosted publicly on the Mac's App Store. But to enable the smooth distribution of these apps, Hexnode has previously introduced support for enterprise app installation.
Initially, we deployed the feature with the support for the PKG file and enhanced it at a later stage by including the DMG file. And, taking into consideration of our customers' requests, we have now extended the enterprise app installation to MPKG files.
While uploading the enterprise apps to Hexnode App Repository, you can see the option to upload the MPKG file.
Once the app is uploaded, you can distribute these apps to the devices either through remote actions or through the automated rollout via policy.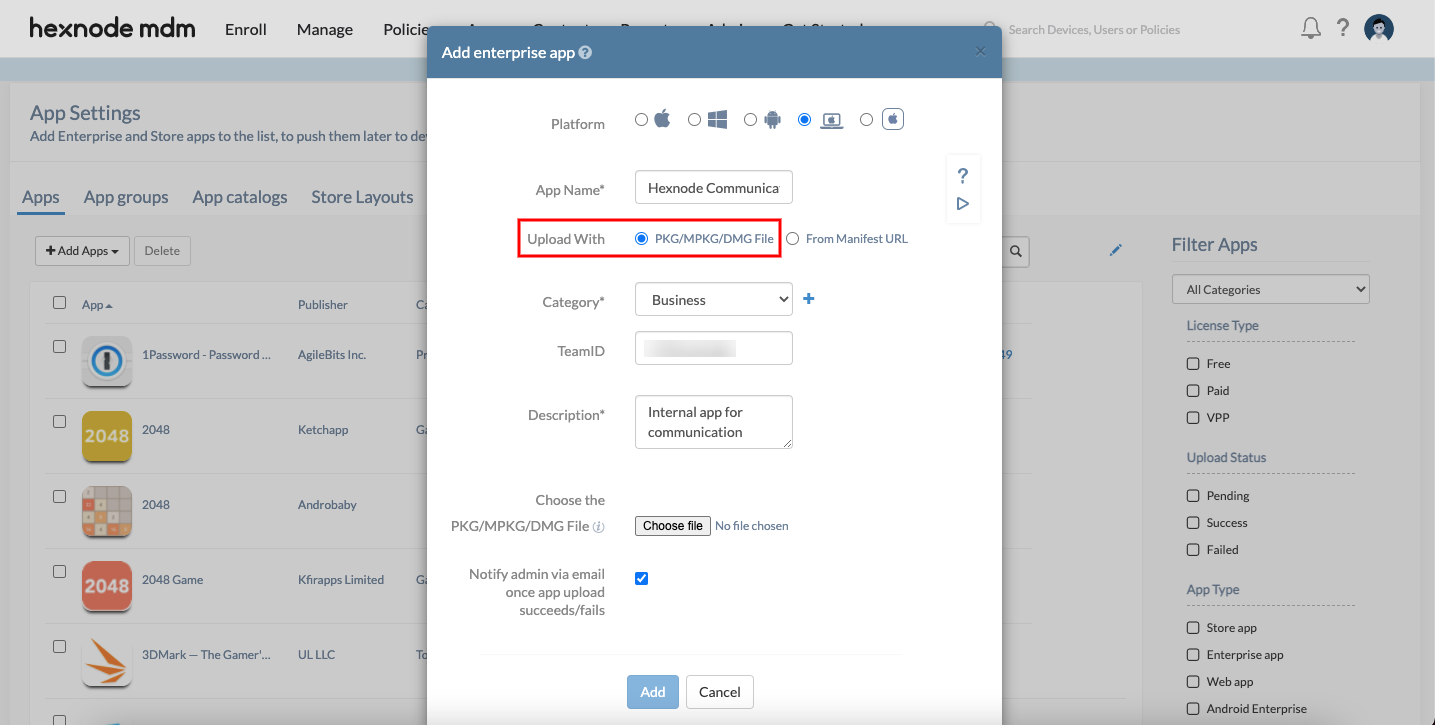 Apps can be installed successfully only on devices with
Hexnode Agent app version 6.0.0+
.
Wanna dig in more? Have a look at enterprise app installation for Mac.
Cheers!
Michelle Hendricks
Hexnode UEM