Grabbing the attention of the public on your advertisements or campaigns gets much easier with Hexnode's Digital Signage for Android Kiosk.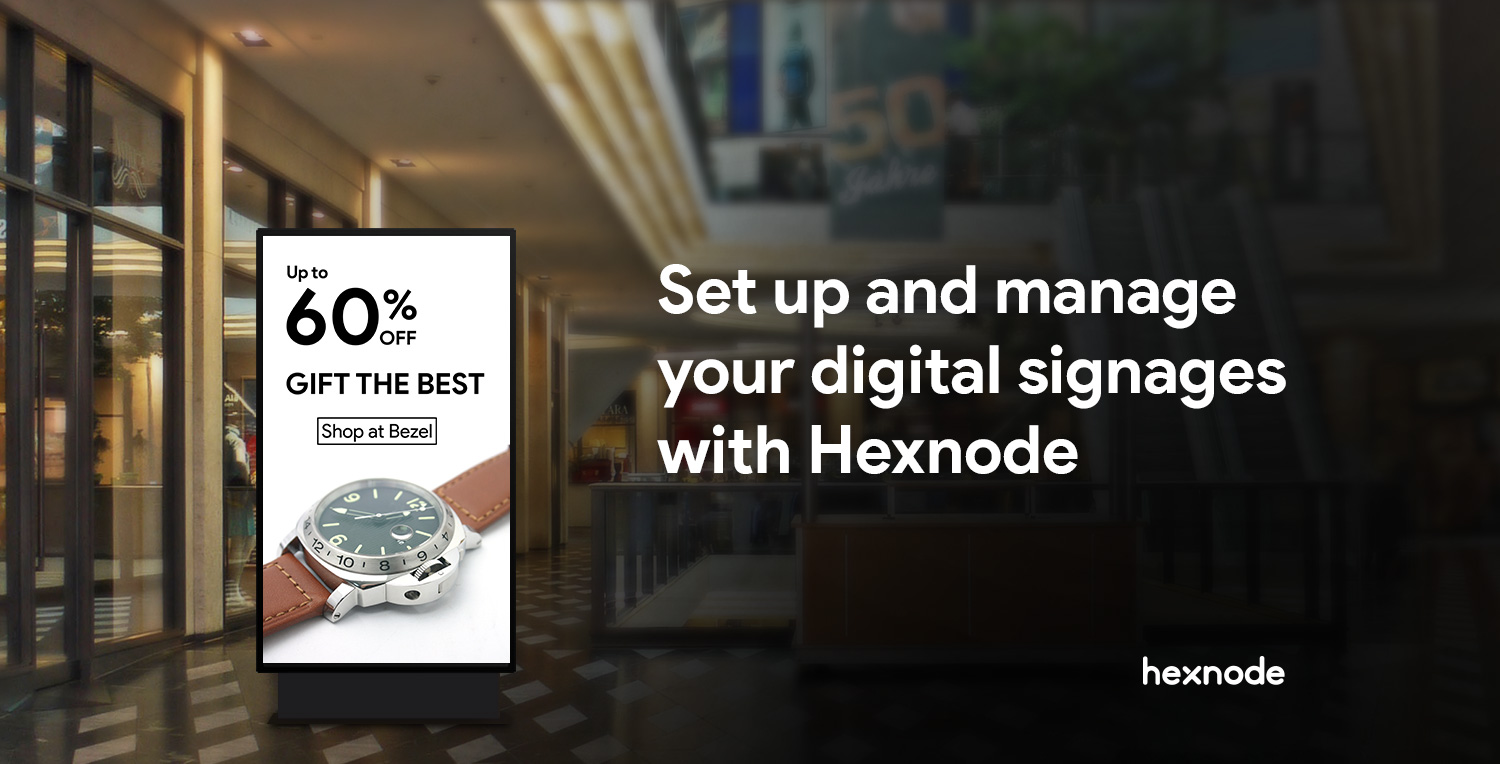 With this, you can now lock down your Android devices onto image/video streaming screens. You can also trim and add custom background music to your videos. Besides these, you can configure the type of screen orientation to landscape/portrait mode, adjust the screen brightness, play media files in loop, and much more.
The supported formats are JPG & PNG for images, MP4 & Matroska (MKV) for videos and, MP3 & OGG for audio. This feature is supported on devices running Android 4.4+. For Amazon Fire OS devices, you can only stream the image files.
Here is where you can configure this.
Policies > Kiosk Lockdown > Android Kiosk Lockdown > Digital Signage Display.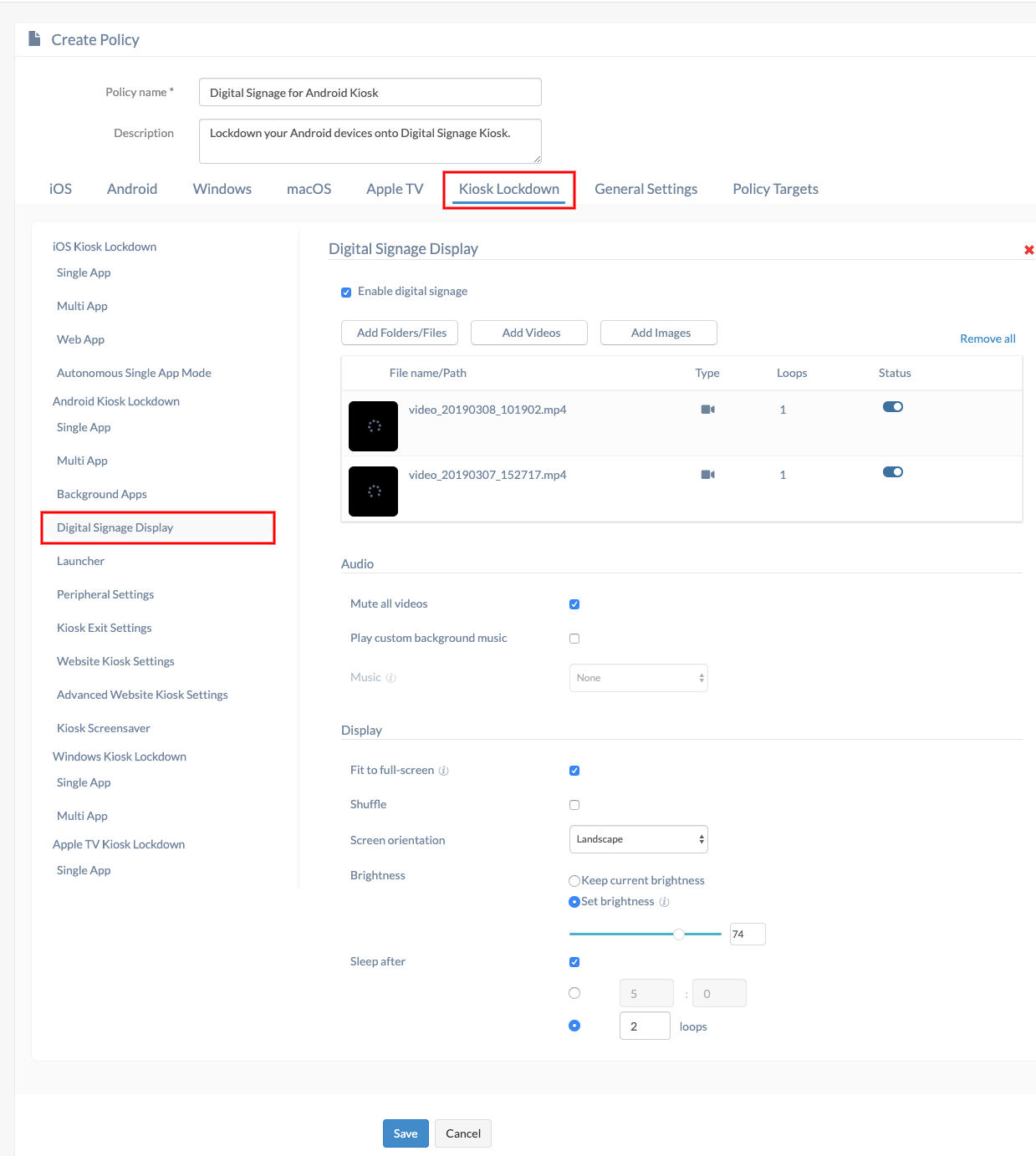 Wanna know more on this? Have a look at Digital Signage for Android Kiosk.
Cheers!
Michelle Hendricks
Hexnode MDM