1. App Catalog for Kiosk mode.
We are constantly working on improving your Hexnode experience, and now we're here with the app catalog extended to kiosk mode.
With this, you can now add app catalogs to kiosk mode.
Create an app catalog.
Enable Access app catalogs in kiosk option from Policies > Kiosk Lockdown > Android Kiosk Lockdown > Peripheral Settings > App Settings.





Add other required apps in kiosk mode and save the policy.
2. Enhanced filters for dynamic device group.
Hexnode's dynamic device group is now enhanced by adding more filters under each category. It includes,
Device Info – Several new filters on the device details is added.
User Info – A few additional filters on the alternate email & phone number is included.
Network Info – Filters containing the details on the carrier network, Bluetooth address, Wi-Fi SSID, and much more.
Compliance Info – Additional compliance criteria for rooted/jailbroken device has been included.
3. Enterprise Wi-Fi for Apple TV.
Wi-Fi for Apple TV is now enhanced by adding Enterprise Wi-Fi options.
Navigate to Policies > Apple TV > Wi-Fi > Security type, choose the type of security and save the policy. The security type can be WEP Enterprise, WPA/WPA2 Enterprise, or Any (Enterprise).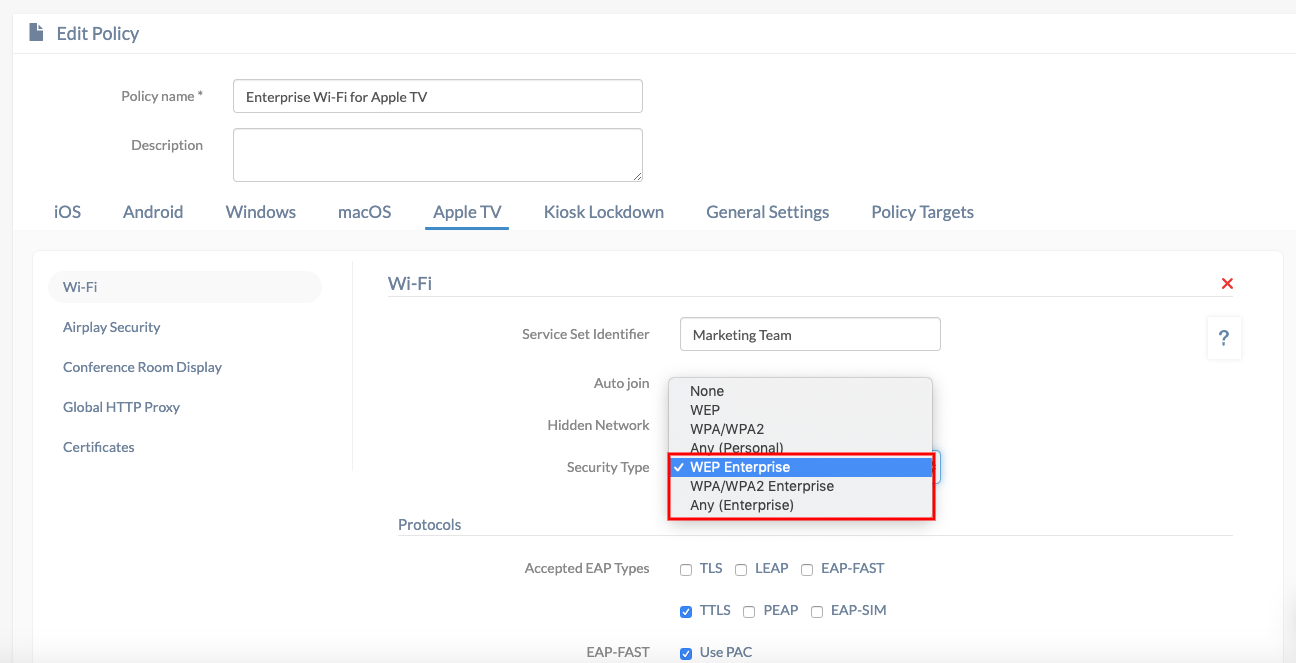 Cheers!
Michelle Hendricks
Hexnode MDM