Hexnode introduces a new feature to remotely bind your Mac to Active Directory (AD). With this, you can now remotely set AD as the primary identity provider for your organization.
It allows you to configure additional settings such as granting device administration privileges, complying with AD domain policies and password security settings.
Starting today, you'll find a new option "AD Asset Binding" under Policies > macOS > Network, on your Hexnode MDM console.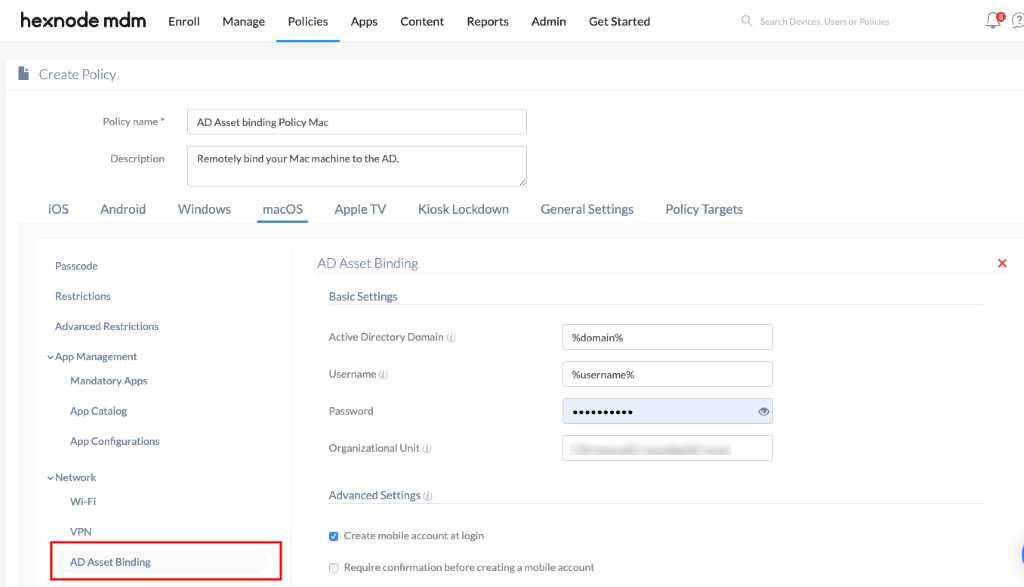 Configure the required settings and associate the policy to target devices.
Wanna know more? Have a look at our documentation on
binding Mac to AD
.
Cheers!
Michelle Hendricks
Hexnode MD