October 6, 2021 at 2:42 am
#13157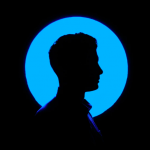 Zach Goodman
Hi @Sean, if you wish to block users from accessing files through your browser, you can do this by modifying the app permissions to deny access to device files.
When you initially set up the Hexnode Browser app, it will ask permission to access 'Files and Media'. Here, if you select 'Don't ask again' and press Deny, the browser will no more be able to access the device files, and the user won't be able to grant permission from the app later. However, once you've done this, you will no more be able to download files from website as the browser does not have the permission (and also cannot ask for the permission) to modify device storage.
If you wish to enable the permission again, exit the Kiosk, go to the Hexnode Browser app's App Info page and manually enable the required permission.
Regards,
Zach Goodman
Hexnode UEM