August 26, 2021 at 5:43 pm
#12699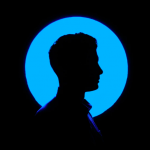 Zach Goodman
Hi @arden, Android ROM enrollment with Hexnode supports authenticated enrollment.
For customized ROM Android devices, the user enrollment takes place on the first boot after the user unlocks the lost mode. When the enrollment is set to Open mode, Hexnode will directly enroll the device on Hexnode when it connects to the internet. For authenticated enrollment. after exiting the lost mode, the Hexnode MDM app will open and prompt the user credential to enroll the device further into Hexnode.
I hope this answers your question.
Cheers!
Zach Goodman
Hexnode UEM