June 15, 2021 at 12:54 pm
#10409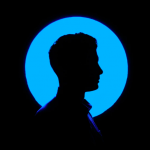 Zach Goodman
Hello @Jim, Hexnode UEM is an amazing product for device management and one that dynamically adapts to your use cases. You've made a good choice and the ball is in your court.
And yes, you can become Hexnode certified. We have Hexnode Academy, which is the knowledge hub and certification program for the UEM professionals. If you are an active subscriber to any Hexnode UEM plan or a reseller partner, you are eligible to request access to this program for free. Once you get access, you can take up several courses categorized by platform (iOS, macOS, tvOS, Android, Windows) and try out the hands-on lab (on a trial Hexnode portal) on kiosk management, integrations and more. These courses may have up to two levels – Beginner and Advanced.
Apart from this, you have two UEM certification path on all five platforms –
Hexnode Certified Professional is the entry-level certification program designed for beginners to help them start with Hexnode UEM deployment. The course covers the fundamentals of UEM, enrollment methods, app and kiosk management, basics of device management and remote management capabilities in various platforms. The examination certifies that you have the foundational skills required to manage Hexnode.
Hexnode Certified Expert is the advanced-level certification program that explores the advanced device management capabilities, configurations, security policies, integrations with other enterprise resources in various platforms and the best practices for deployment. The examination certifies that you are highly proficient in managing Hexnode UEM.
Once you complete a course, you may take up the examination, and if you have scored more than 60%, you'll be certified. This certificate will be valid for 2 years after which, you may apply for renewal by retaking the exam. However, if you fail these exams, you have a period of 3 months from the day of first attempt to retake the exam with only 1 attempt allowed per month.
If you're interested in becoming a reseller partner with us, refer this site to learn more. You also have certification courses for partners in Hexnode Academy to help you become a Hexnode Certified Sales Consultant.
Hope I was able to help,
Cheers!
Zach Goodman
This reply was modified 3 months, 3 weeks ago by

Zach Goodman

.