June 7, 2021 at 4:39 pm
#10099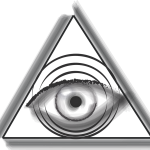 Deborah Timothy
Hello Jesse,
Thank you for reaching out to us.
Once an app is published in your domain, you will not be able to upload the same APK file to the Google Play console or managed Play iframe. However, you can start using Managed Play iframe to distribute new private apps. It is possible to add apps to Managed Play iframe through Hexnode. To do so:
Login to the Hexnode portal.
Go to Apps > + Add Apps > Managed Google Apps.
Select Private apps and click Create +.
Enter the title of the app and upload its APK file.
Click Create.
Enter your email address and click OK.
Hexnode makes private app deployment easier with managed Google Play. Also, managed Google Play apps will get silently installed on your employees' devices. Simply push the apps as Mandatory apps or through Install Action. Free two birds with one key! If the device is enrolled in Android Enterprise as Profile Owner, then the app will be installed in the work profile. Read our help doc to know more.
Cheers!!
Deborah Timothy
Hexnode UEM