May 23, 2021 at 5:03 am
#9666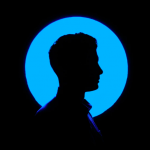 Zach Goodman
Hi @Kardal, yes, you can track app-wise data usage and set usage limits for Android devices and specific apps from Hexnode UEM.
To do this, you first need to configure a policy with the Network Data Usage Management payload from Policy > Android > Network Data Usage Management > App-wise Restrictions. Add the required apps and set tracking or restriction conditions as per your need (follow the Help Center documentation). Associate this policy with your devices.
Note: In order to enable data-usage tracking with Hexnode, Prompt to activate VPN or Prompt to activate VPN while in kiosk should be turned on for the devices from Admin > General Settings > Data Restriction (Android). The user should activate VPN from the Hexnode app, and no other VPN policy should be configured for the device.
To view the data usage metrics for a certain device, navigate to Manage > Devices > [Your device] > Data Management, you'll find the overall data usage and app-wise data usage details along with the app-wise wi-fi/mobile data consumption details for the selected period (you may set the options as – This Month, Last 7 days, Today, Yesterday or Custom).
You can view the report on app-wise data usage pattern for all your tracked devices from one place by visiting Reports > Data Management Reports > Apps. You can also schedule this report to be periodically mailed to your inbox at a specified interval.
Cheers!
Zach Goodman
For Hexnode UEM