March 31, 2021 at 12:16 pm
#8633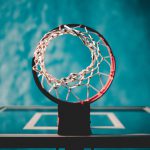 Chris Coleman
Hi Evelyn,
Thank you for reaching out to us!
It looks like you have enrolled your device as a device owner in the Android Enterprise Program. Devices which are enrolled as a device owner restrict the user from uninstalling the Hexnode for Work app from the device. The only way possible to re-enroll your device is to reset your device and proceed to enrolling the device again.
If the device has been enrolled using general enrollment methods, the device can be re-enrolled by simply uninstalling the Hexnode app from the device followed by enrolling the device back into the Hexnode portal.
Depending on the scenario, you can follow either of the above-mentioned methods to re-enroll your device back into the portal in case the device has been accidentally removed from the portal.
Hope I was able to answer your query.
Cheers!
Chris Coleman
Hexnode MDM