March 22, 2021 at 6:06 pm
#8520
Thomas Specter
Hi Nikola,
Thank you for reaching out to us.
Notifications sent to your email address, acts as configured in the corresponding settings in your Hexnode account.
Concerning the device compliance, the corresponding settings can be configured in your Admin tab, to decide when a device is to be deemed non compliant: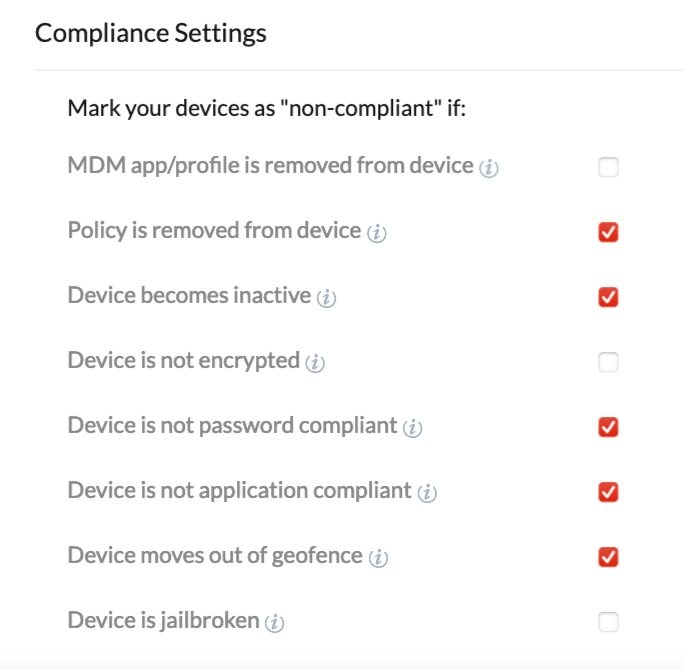 You can also get alerts when your battery percentage falls below a certain threshold, by configuring the corresponding option in your Admin settings:


Once the above options are configured, you can navigate to Admin -> Notifications to configure the corresponding notifications to be sent to the Admins' email address(es). Please refer this help document for detailed information.
Cheers!
Thomas Specter
Hexnode MDM