March 27, 2020 at 2:24 pm
#5990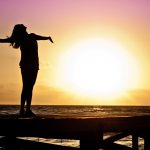 Michelle Hendricks
Hey thiagodm,
Thanks for reaching out to us.
Currently, we do not have this feature. I have checked with the development team, and it seems that it is feasible, and most probably, we can roll out this feature within a couple of months.
Meanwhile, stay tuned to our latest releases here.
Cheers!
Michelle Hendricks
Hexnode MDM