April 24, 2019 at 10:12 am
#3394
Amy Watson
Hey Sébastien!
Thanks for reaching out to us! Data Management Reports for devices and device groups are already available under the Reports tab with the below time range filters. Per app data usage for each device can be viewed from the device details page: Manage > click on the device > Data Management.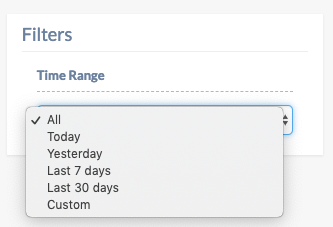 We'll let the team in on your request for hourly filters and per-app data usage reports.
Meanwhile, do have a look through the latest feature updates and on what's cooking here at Hexnode MDM!
Cheers!
Amy Watson
Hexnode MDM