July 22, 2021 at 4:58 pm
#11695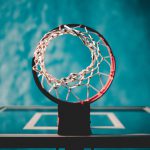 Chris Coleman
Hey Nicole,
Thank you for reaching out to us!
When you clone a device, all the data that was present in a device will get copied to the target device. This is the reason why you see the Hexnode folder in the new devices as well. The devices did not get enrolled in Hexnode yet. You will have to manually enroll all the devices individually into the Hexnode portal.
However, it will be ideal if you clone the OS before enrolling your devices. If you clone the OS of an already enrolled device, there are chances that the device can stop responding to the Hexnode server, and the Hexnode directory folders can get duplicated in the cloned devices as well.
Hope this answers your query.
Cheers!
Chris Coleman
Hexnode UEM