June 24, 2021 at 11:33 am
#10628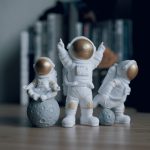 Gabriel Galbraith
Thanks for your prompt response, Eduardo!
Since the app hasn't been installed on any devices, the most probable causes can be limited to two cases:
Poor network connectivity – Ensure that the devices are connected to a proper internet network. You could try checking the stability of the internet connection on the devices.
App availability – Check whether the deployed app is available in your region.
Please check and update if the issue gets resolved.
Gabriel Galbraith
Hexnode UEM