June 24, 2021 at 10:24 am
#10624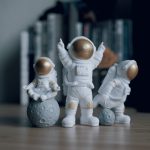 Gabriel Galbraith
Hey there, @Eduardo! Since the app installation is still in 'Initiated' status, this could be a network, Play Store, or device-specific issue.
Check if the issue gets solved by clearing the storage and cache data of Google Play Store and Google Play Services. Try force stopping these apps too.
Also, could you please specify if you have applied any policies like kiosk lockdown, blacklist whitelist, etc.?
Gabriel Galbraith
Hexnode UEM