December 26, 2018 at 8:19 pm
#2866
Amy Watson
Hey Tyler!
Thank you for your response! Our team's working on bringing in 'Custom Reports', wherein you could customize/filter out the report you desire.
For now, you could play around with the filter within Reports > Location Reports > Location History.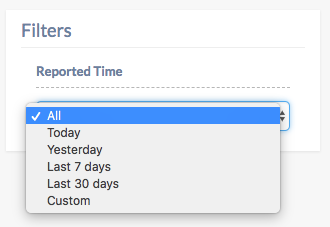 Export the report in PDF or CSV formats, or schedule them to be received via email, once you're done.
Stay tuned for the latest feature updates and on what's cooking here at Hexnode MDM!
Cheers!
Amy Watson
Hexnode MDM