February 24, 2021 at 5:29 am
#8272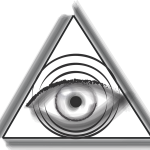 Deborah Timothy
Hi Noam,
Thanks for reaching out to us.
You can block third-party apps from accessing corporate contacts on iOS. To do so first make sure that corporate contacts are synced to the device by configuring the Exchange ActiveSync and/or CardDAV setting in the  Hexnode portal. This will make the contact managed. Check out our detailed help doc on configuring Exchange ActiveSync and CardDAV.
To restrict unmanaged apps from accessing managed contacts:
Open a New policy or an existing one. Provide a suitable Policy Name and Description. Select iOS > Business Container > Configure.
Go through the settings and disable Unmanaged apps can read from Managed Contact Accounts if enabled.
Associate the policy with the target devices. Click OK and Save the policy.
Refer the detailed help doc on Business Container for iOS devices to know more. Hope I answered your query. Feel free to post your doubts here if you get any more.
Cheers!!
Deborah Timothy
Hexnode MDM