June 21, 2021 at 6:23 am
#10423
Catherine George
Hi Earl,
A pleasure to be of help!
Regarding your need, enforcing the restriction "Automatically power off a device when power cable is detached" will help you with it. But, this advanced restriction requires you to associate Knox Platform for Enterprise premium license key with the devices. Enabling this restriction ensures that the device turns off automatically when the users take it away from their desk and always require a USB cable to operate.
However, to ascertain that the user does not access the device away from the office, you have to configure dynamic grouping with geofencing to add your workplace location. Thus, even if the user connects a USB cable to turn on the device after moving out of office premises, administrators can easily track them. Hexnode marks a device as non-compliant when it moves away from the specified geolocation.
Configuring notification settings will help administrators keep informed about device compliance. Scheduling notifications on Hexnode is simple and can be accomplished in a few steps:
Navigate to Admin > Notifications > Notify administrators.
Enable the option Device out of compliance.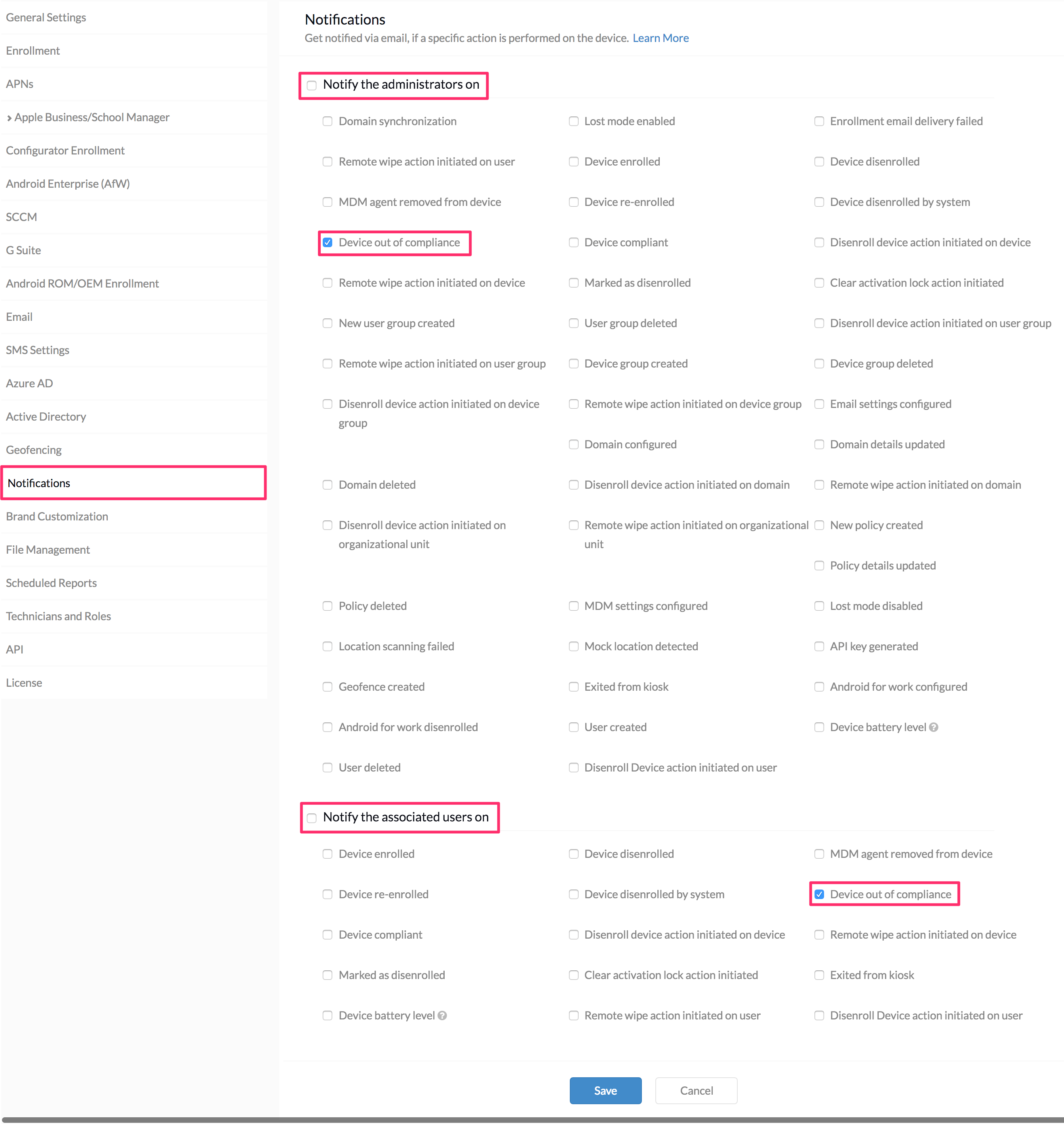 Thus, upon non-compliance, the administrator receives email notifications stating it. If you recognize that the employees go for such inappropriate actions, you are free to enable lost mode on their devices. Enabling lost mode mandates that either the user enters the exit password specified under Admin > General Settings > Global Exit Settings (Android) or the disable lost mode action is executed on the device from the portal. In either case, the user should approach the administrator to regain device access.