May 20, 2020 at 1:38 pm
#7134
Grace Baker
Hey, Thanks for reaching out to us.
You are receiving this message as Hexnode lets a specific technician to login only to a single machine or browser at a particular time. If you proceed to login to the portal using a technician account that is already logged in from a different browser or machine, the currently active session will be terminated.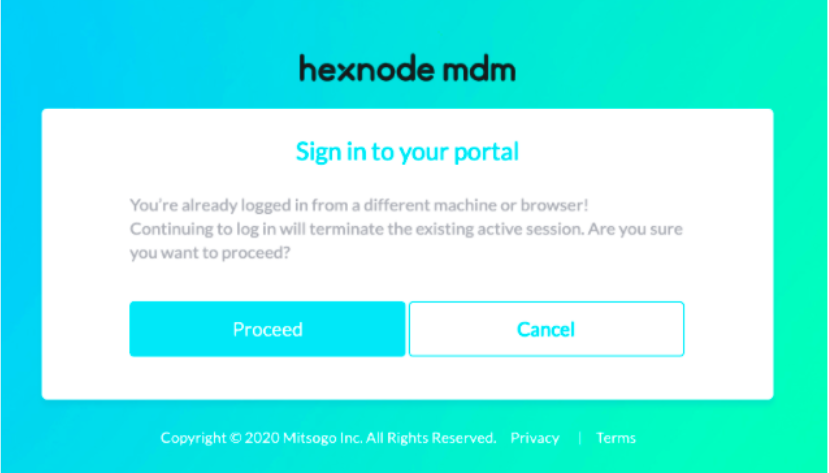 Please check out our help doc on technicians for more info.
Cheers!
Grace Baker
Hexnode MDM