June 4, 2021 at 2:11 am
#10132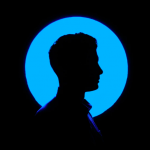 Zach Goodman
@Floris, glad you found a solution to your issue. The user must have enabled their own firewall using these apps to block the Hexnode services. On Android, you cannot chain VPN services, so when the other application was started, its VPN service took over and disrupted the connection to Hexnode Server.
Note: You may block such apps for the future with Hexnode's
Blacklist/Whitelist apps
feature for Android Enterprise devices.
Cheers!
Zach Goodman
Hexnode UEM