April 7, 2021 at 4:30 am
#8672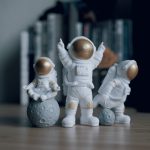 Gabriel Galbraith
Here to help, @Celine!
You must first enroll your device in Android Enterprise as Profile Owner.  Now, you can make use of the Work Profile Password, specially designed for this. This password is required for opening the work container, even when the device has another password. So, in a scenario wherein the device password is compromised, the company data would still remain secure. You can set this password under the Policies tab by navigating to Android > Password > Work Profile Password.
When the policy is associated with the device, the user will be prompted to set the work profile password and will be asked to enter it to access the work app.
Hope this answers your query.
Cheers!
Gabriel Galbraith
Hexnode UEM