February 24, 2021 at 1:41 am
#8266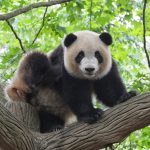 April Watson
Thank you, Harper, for reaching out to us!
Yes, it's possible to enforce OS updates to all your iOS devices in bulk using Hexnode MDM. Just head over to the Manage tab, select the devices which need OS updates, and push the remote action "Update OS". This action is only applicable to supervised iOS devices.
You can either download and automatically install the update using the "Download and Install" option or you can download it using the "Download Only" alternative and let your employees install the updates as and when they are available to update. Hexnode also allows you to push the action to devices, device groups, users, user groups or specific domains, so it just got easier to update your devices in bulk!
Hope this clears your query.
Cheers!
April Watson
Hexnode MDM