May 26, 2021 at 12:05 pm
#9555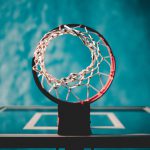 Chris Coleman
Hi Pearl,
Thank you for reaching out to us!
You can add new users to the managed Google Play account from the managed Google Play console. You can also set roles for each user so that you can manage the privileges assigned to each user.
Follow the instructions given below to add a new user:
Sign in to Managed Google Play.
Go to Admin Settings -> Admins.
Click on the + button and enter the email address of the user and click Invite.
An invitation to manage the account will be sent to the user via email. Click on Close.
The user should accept the invitation by clicking on the "Get Started" button on the invitation mail.
Once the user has been added, it will be automatically added to the list "Admin users" by default.
You can change the role of a user by clicking on the "edit" icon beside the user and selecting the required role from the dropdown provided.
Hope this answers your query.
Cheers!
Chris Coleman
Hexnode UEM