April 9, 2021 at 10:35 am
#8783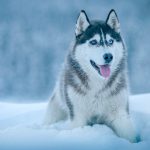 Jeff Morrison
Hey Harold, thanks for reaching out to us!
All apps on the App Store of your country must also be available on 'Apps and Books' within Apple Business Manager. Since the app you've searched is not listed here, it must be a custom app by a developer. It is up to the developers whether or not to offer their apps for sale on that platform. So, try contacting the app developer and give them your Organization ID so they can add your organization to their approved list.
In case you are not aware of your Organization ID, head on to Settings > Organization Settings > Device Management Settings on your ABM portal.
Hope this clears your query.
Cheers!
Jeff Morrison
Hexnode UEM