March 17, 2021 at 6:05 am
#8484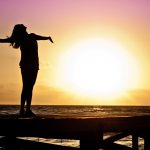 Michelle Hendricks
Hey Daniel,
Thanks for reaching out to us.
Currently, we do not have the API call to upload the In-house/Enterprise app to the Hexnode portal. However, we do have the API call for the install application.
I have raised a feature request on your behalf to implement the API call for uploading enterprise apps. Will keep you posted on the updates.
Meanwhile, have a look at our latest feature updates here!
Cheers!
Michelle Hendricks
Hexnode UEM