June 20, 2021 at 3:51 am
#10601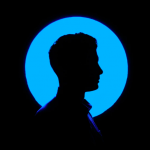 Zach Goodman
Hi @Otis, thanks for sharing your issue with us.
However, if you're seeing this message on the Action History page, it would mean the app was already updated when the new attempt (through mandatory app policy) to update the app was made. This does not seem like an issue with Hexnode. Maybe the devices were configured to automatically update apps from the App Store, and the app was updated conveniently before the policy was deployed to those devices. If the case is otherwise, please feel free to reach out with more details.
Learn more about updating Store apps and Enterprise apps on iOS devices with Hexnode UEM.
Cheers!
Zach Goodman
Hexnode UEM