iPads with their sleek design and string of attractive features are great to use as digital signages in businesses. Just like any other display devices, iPads can take care of your advertising needs by showcasing high-quality content that will hook your customers in right away.
Using the iPad screens as such in close quarters with customers will work, however mirroring the iPad screens via Airplay onto a larger display will help you grab the attention of your customers even more, especially in crowded places.
In terms of the content or media you want to display, all you have to do is to lock the device on to your website or a dedicated signage application. 
There are several benefits in using iPad digital signages – you can display your products and services in a more visually engaging way, capture the attention of your audience through immersive ads, or boost your online marketing efforts by enticing viewers to follow you social media.  
With Hexnode MDM, you can transform your business iPads into single-purpose digital signages–no need to get expensive kiosk hardware and dedicated software. Here's how you can get started. 
Turn Your iPad Devices into Digital Signages
You can easily turn your iPad devices into attractive digital signage displays by securely locking it down in a purpose-driven mode. Hexnode MDM simplifies the process of turning your devices into kiosks.  
The iPad can be locked down to a single app mode allowing the signage application to run in the foreground. Thus, turning your devices into digital screens. You can even display your website and create an immersive display by locking it down to featured website. 
There are options to customize the browsing experience specific to your business needs. You can schedule page refresh and disable navigation as per the use case.  
Hexnode takes full control over the managed device so any configurations can be changed remotely when needed. The smooth integration of Hexnode MDM with Apple Business Manager (ABM) makes the provisioning of Apple devices a bliss
Use of iPad Digital Signage Across Various Industries:
iPad digital signage can change the way businesses interact with their customers. As iPads are a household name, these devices can offer your customers the convenience to gather information on their own without relying on the assistance of retail workers and receptionists.This helps many stores save time and give their shoppers the freedom to digitally explore every corner of the store without moving an inch.
Though iPad digital signages are mostly used in hospitality and retail industries, they are now being widely spread across many offices and healthcare industries.Enterprises that use iPads as digital signs in their workplace find it easier to schedule meetings and deliver important announcements to multiple locations.
iPads can also greatly reduce the burden on hospital receptionists by allowing patients to do a self pre check-up to notify the doctors of their arrival.
Here are some of the ways in which iPad digital signages are used in multiple industries.
Enterprises
Due to its flexibility and ease of use, more offices now prefer deploying their contents onto wall mounted iPads. These iPad digital signages not just provides a bright and colorful display but it also comes with cheaper hardware costs.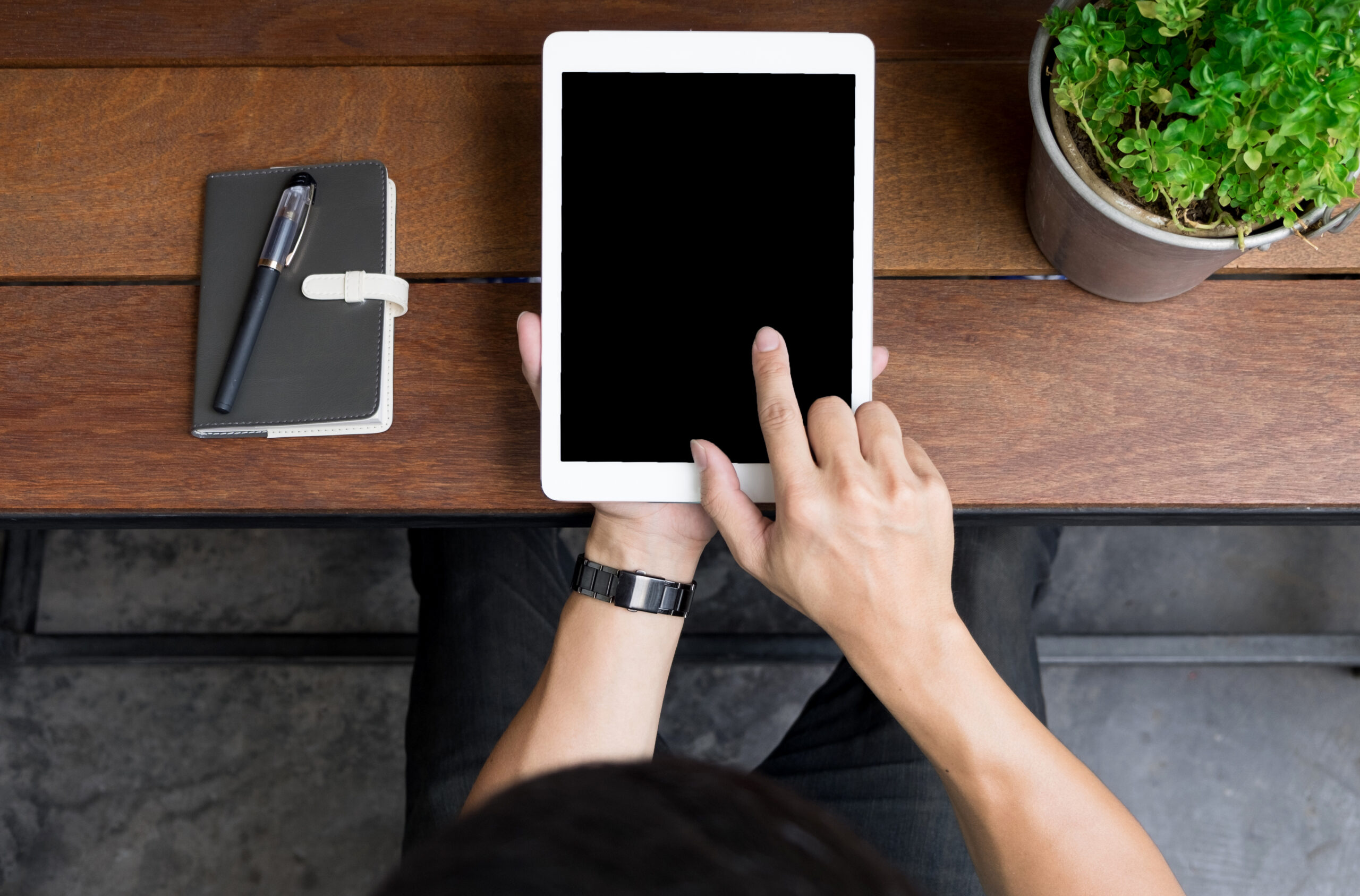 Benefits:
Food Industry
Getting your menu displayed on iPads is a much better alternative than traditional paper menus. With every restaurant in town harboring some sort of digital sign many people expect their food to be delivered in a fun and interactive way. The more engaged your customers are, the happier they will be.
They are more likely to go back to the same restaurant if they feel a personal connection with the place. An interactive iPad digital signage can easily pave the way for many restaurants to build happier customers.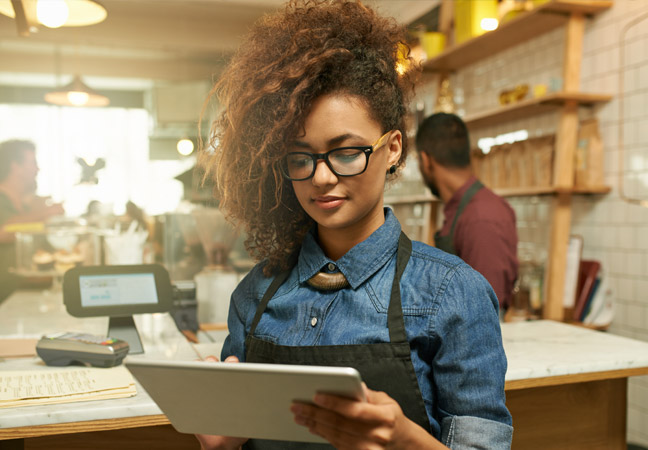 Benefits:
Healthcare Industry
Healthcare is perhaps the one industry where digital signs can be of immense help. Hospitals and clinics have always been places of anxiety where countless people come in every day to check the state of their health. Thus, the whole ordeal of waiting for their turn can be incredibly stressful.
Placing interactive iPad signages in hospitals and other healthcare clinics can help distract anxious patients by keeping them entertained. This would give them ample time to destress before meeting their respective doctors.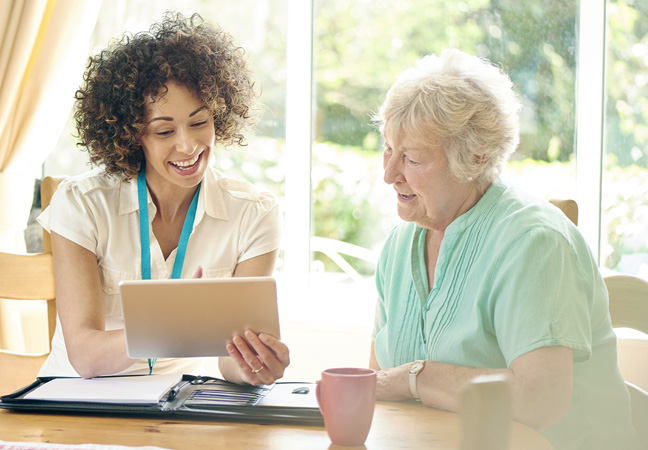 Benefits:
Hospitality Industry
Digital signages have helped bring in a boom to the hospitality industry. The interactive signs were readily accepted by hotels and resorts worldwide as it brought in new levels of comforts for their guests. They reduced long queues and improved the general experience of customers by providing them with several automated services.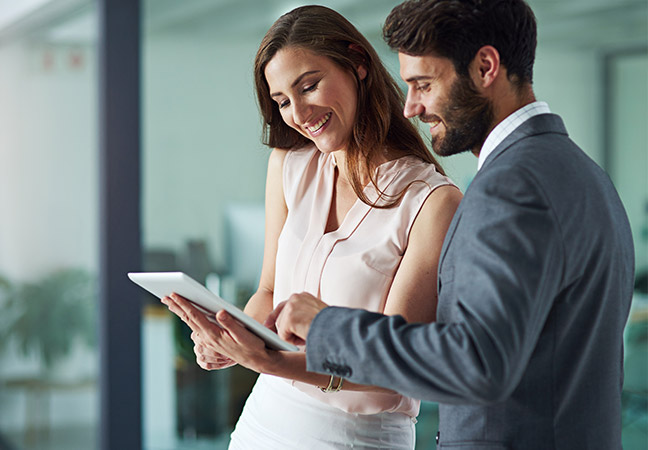 Benefits:
Retail Industry
Retail stores are constantly looking for new ways to improve the shopping experience of their customers. Digital signages are great advertising tools to showcase your store's latest merchandises and to boost up the online presence of your business. They also serve the purpose of keeping impatient customers engaged while waiting in lines at the checkout counter.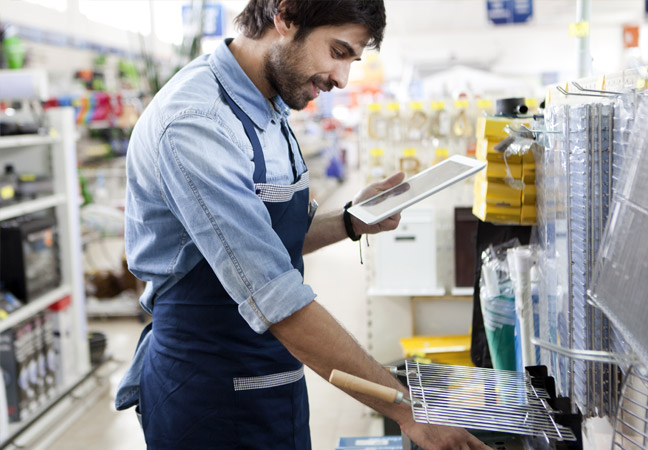 Benefits:
iPad Digital Signage – The Pros and Cons
Pros
You can update the contents and deploy them to your iPad devices anytime you want from any location.
Have a more attractive display for your products and services by showcasing them on crystal clear retina screens.
Get closer with your customers by encouraging them to visit your website and follow you on social media.
iPads are cheaper than commercial grade screens.
They come in a wide range of beautiful colors, sizes, and capacities.
Having an iPad digital sign placed next to your product will easily attract the attention of your customers and give them all the information they'll need.
Interactive iPads can cut down long queues in hotel receptions by providing customers with self-check in and check out options.
Users can have easy access to multiple apps. The app store houses hundreds of apps that are specially designed for iPads.
By using an iPad, you can be sure that you are using a device which offers a cutting-edge technology. The iPad was the very first tablet to have an HD display and a 64-bit processor. Each new version of the iPad makes it faster and more versatile.
iPads already have a brand image that is hard to surpass by other devices. Using them as digital signs in your store will give your business credibility.
iPad digital signs are easy to handle and can be comfortably used by your customers.
Cons
The battery life of an iPad device is limited. You would have to wire them to keep it running the whole day.
Being non-commercial grade, an iPad digital signage will lack the features commercial grade screens have.
Stay Ahead of Your Competitors
Setting up iPad digital signs in your premises not only provides a smoother shopping experience for your customers but it also helps to boost the brand name of your business as iPad devices have a superb brand value of its own that other devices find hard to match up to.
Advertising is all about making a personal connection with your customers, and the best way to do that is to set up digital screens with devices they are most comfortable with.
With the help of an efficient iPad digital signage solution, the iPad devices you use will easily help your business to stay on top. Any store that uses iPads as digital screens will be instantly seen as trustworthy and classy, thus giving your customers the assurance that they have come to the right place.