"Apple products aren't simple technologies by any stretch,

but there is a beautiful simplicity to them." – John Maeda.
In terms of both hardware and software, Apple devices are always fascinating and ease human lives by integrating well with present and future needs. Apple does not reveal, discuss, or confirm security issues for customer's safety until an investigation has been completed and patches or releases are widely available. Furthermore, device security can be assured by keeping the software up to date.

Explore Apple device management with Hexnode


In this blog, let's have a quick look at the latest software and security updates available for Apple products, thereby assuring the device's security.



Are Apple devices committed to safeguarding user data?
"Like many of you, we at Apple reject the idea that our customers should have to make tradeoffs between privacy and security. We can, and we must provide both in equal measure. We believe that people have a fundamental right to privacy. The American people demand it, the constitution demands it, morality demands it."

– Apple CEO, Tim Cook recently made a speech on privacy and security at EPIC's Champions of Freedom event in Washington, DC.
Apple devices integrate with standard corporate security tools and services to ensure device and data compliance. Each device platform supports standard VPN and secure Wi-Fi protocols to safeguard network traffic and securely connect to corporate networks.
Every Apple product integrates hardware and software to guarantee maximum security, a transparent user experience and personal data protection. Apple provides security in a variety of domains, including:
It includes the boot-up process, software updates, and the safeguarding system resources such as the CPU, memory, software applications, and data. System security is in charge of managing access to system resources in Apple devices while maintaining usability based on the specific capabilities of Apple hardware.
Apple's software update process offers timely upgrades to devices to ensure security and performance. The update mechanism can even prevent downgrade attacks, preventing devices from being rolled back to a previous version of the operating system to steal user data.
Secure software needs a foundation of hardware security. That's why Apple devices running iOS, iPadOS, macOS, tvOS, or watchOS have built-in security capabilities designed into silicon chips. These capabilities include a CPU that drives system security measures as well as an additional silicon chipset devoted to security operations. Security-focused hardware refers to the concept of offering constrained and discretely specified functionality to decrease the attack surface.
The Secure Enclave coprocessor is the most crucial component in the latest iOS, iPadOS, watchOS, and tvOS devices, as well as in all Mac computers with the Apple T2 Security Chip. The Secure Enclave lays the groundwork for data encryption at rest, secure boot in macOS, and biometrics.
Encryption and Data Protection:
Apple devices provide encryption tools to protect user data and allow remote erasing in the event of device theft or loss. The secure boot chain, system security, and app security all contribute to guaranteeing that only trustworthy code and apps are allowed to operate on the device.
For the macOS operating system, Apple provides a security component called Gatekeeper. It enforces code signing and checks downloaded apps before allowing them to run, limiting the possibility of malware being executed accidentally.
Apple products provide extra encryption mechanisms to protect user data. Data Protection is a file encryption mechanism used by iOS and iPadOS devices whereas data on Mac devices is safeguarded by a volume encryption technology called FileVault.
This security feature offers a solid and secure foundation for app development, allowing developers to provide a large number of apps for iOS, iPadOS, and macOS without compromising system integrity. Users may use these apps without worrying about viruses, malware, or unauthorized cyberattacks on their Apple devices.
As an extra control across all platforms, sandboxing helps secure user data from unauthorized app access. To ensure the strictest restrictions, all apps on the iPhone, iPad and iPod touch are downloaded through the App Store and are sandboxed.
Apple has created a strong collection of services to assist individuals to get the most out of their gadgets in terms of usability and productivity. Apple ID, iCloud, sign-in with Apple, Apple Pay, iMessage, FaceTime, and Find My are some of the services available. These services provide robust features for cloud storage and synchronization, authentication, payment, messaging, communications, and more, all while safeguarding user's privacy and data protection.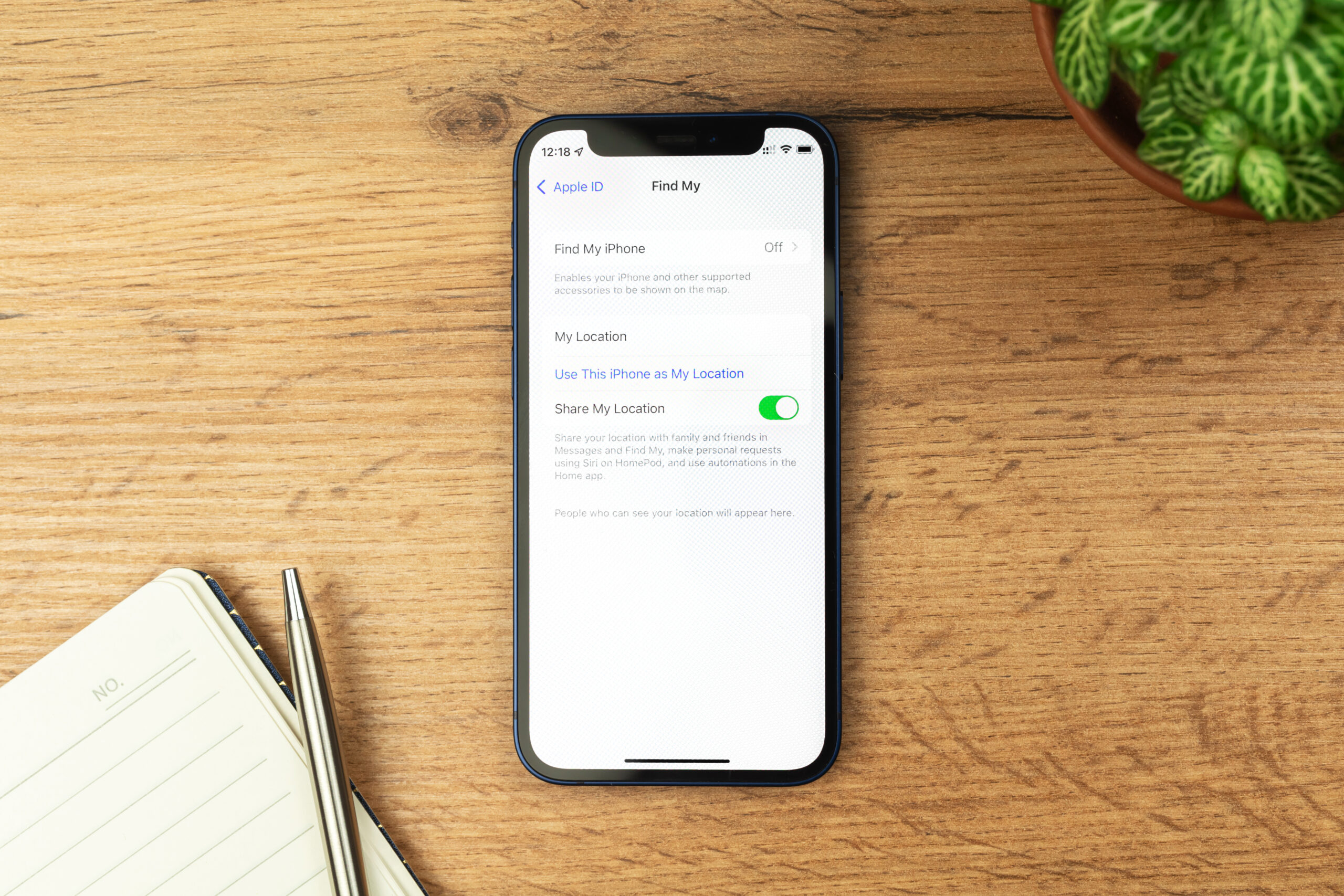 Find My iPhone settings
Many of Apple's products receive frequent security upgrades. The latest update occurred on 12th September 2022. On Twitter, Apple issued the following security patches
iOS 16 – 11 bugs fixed
iOS and iPadOS 15.7 – 11 bugs fixed
macOS Big Sur 11.7 – 10 bugs fixed
macOS Monterey 12.6 – 8 bugs fixed.
Some of the latest versions of Apple devices, along with their information, are given below:
Requirements: iPhone 8 and later
Release date: 12 Sep 2022
Requirements: iPhone 6s and later, iPad Pro (all models), iPad Air 2 and later, iPad 5th generation and later, iPad mini 4 and later, and iPod touch (7th generation)
Release date: 17 Aug 2022
Requirements: iPhone 6s and later, iPad Pro (all models), iPad Air 2 and later, iPad 5th generation and later, iPad mini 4 and later, and iPod touch (7th generation)
Release date: 20 Jul 2022
Requirements: macOS Monterey
Release date: 12 Sep 2022
Requirements: macOS Big Sur
Release date: 12 Sep 2022
tvOS 16
Requirements: Apple TV 4K, Apple TV 4K (2nd generation), and Apple TV HD
Release date: 12 Sep 2022
watchOS 9
Requirements: Apple Watch Series 4 and later
Release date: 12 Sep 2022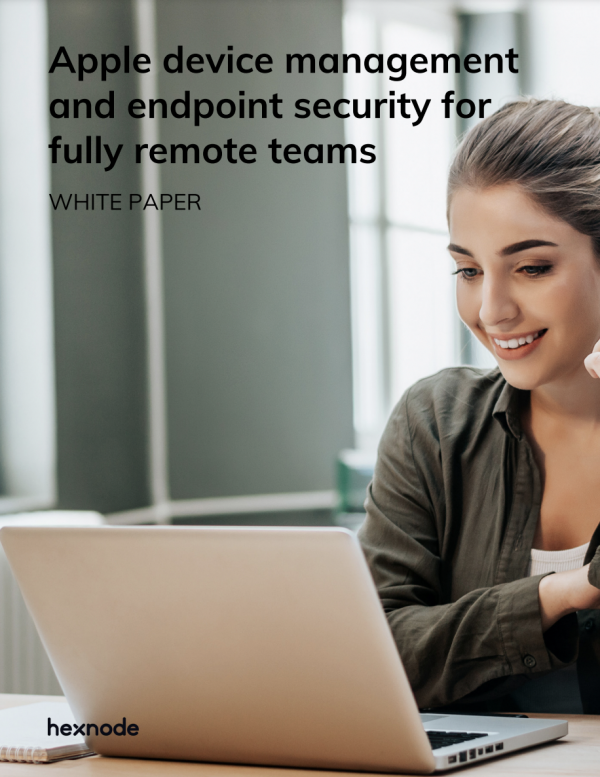 Featured resource
Apple device management and endpoint security for fully remote teams
Find out how UEM helps in taking out the hassle in remotely managing Apple devices.
Download White paper
How to push these security updates to Apple devices?
An attacker might exploit the flaws in the devices to obtain access to a susceptible device. Apple has issued security upgrades to address flaws in macOS Monterey, iOS and iPadOS. So, it's necessary to make sure that the updates are pushed accordingly. Manual or remote methods can be used to push the updates to Apple devices.
choose Apple menu> System Preferences, then click Software Update.
Along with this, options like automatic installation of updates and check for updates are all available.
iPhones, iPods and iPads:
Go to Settings > General, then tap Software Update.
Go to Settings > System > Software Updates and select Update Software.
Run softwareupdate command in the terminal app.
To execute this command and deploy the updates, there are some requirements:
Client workstations must have SSH enabled.
On each Mac, the account you wish to use to manage software updates must have administrative access.
Administrators can also remotely install an iOS update on your device using UEM solutions. If your device uses a passcode, you'll be asked to enter it before a remote update can be installed.
Using the UEM solution, IT admins can delay the updates on a supervised tvOS device for up to 90 days. This allows the enterprise to test essential apps and infrastructure with new updates before deploying them.
UEM solution like Hexnode enables to:
Schedule/enforce OS updates on macOS (you can also schedule/enforce/delay updates via custom scripts)
Delay/enforce OS updates on iPhones and iPads
Enforce OS updates on Apple TV
Apple devices and Hexnode UEM
Hexnode's Unified Endpoint Management (UEM) software, streamlines management of Apple devices including iOS, macOS and tvOS. IT administrators can also use Hexnode to schedule, delay or execute remote updates on supervised iOS, macOS, and tvOS devices.
Hexnode offers the following features for security in iOS:
Simple Certificate Enrollment Protocol (SCEP) to secure Wi-Fi, VPN and email, and authenticate them using digital certificates.
Configure Global HTTP Proxy.
Business container to separate and manage corporate apps and data from personal content in iOS devices.
Hexnode offers the following features for security in macOS:
Hexnode offers the following features for security in Apple Tv:
Conclusion
Apple offers many levels of security to verify that programs are free of known viruses and have not been tampered with. The protections guarantee that app access to user data is carefully managed. With each upgrade Apple improves its security and performance, further cementing Apple's position as a leader in the tech industry.

Manage you Apple devices
Try Hexnode UEM free for 14 days to get a hands on experience on how easily the apple devices can be managed.
Try out now