How long would it take to implement Hexnode? Most people who want to introduce Hexnode to their company surely would have this question at the back of their heads.
Well, here's the answer.
We've had customers with no prior experience in Unified Endpoint Management complete Hexnode implementation in their businesses in under 45 minutes. Hexnode is that simple and hassle-free to use. However, this number would definitely vary depending on your use case.
The initial setup and configuration of the software were simple. We've more quickly become familiar with Hexnode UEM."
-Shun Patrick Sheffield,
Sr. IT Director at Four Star Freightliner
Sign up for a free trial
Sign up with Hexnode to unlock superior management capabilities.
Sign up
This blog looks forward to providing you with an overview of all the steps involved in installing Hexnode UEM in a business and all the variables that could affect how long it takes to implement.
Steps to implement Hexnode into your business
There are mainly three steps involved in implementing Hexnode:
Configure your Hexnode portal
The first step in implementing Hexnode in your business is creating a trial sign-up account and setting up a device management portal.
Once the device management portal is up and running, simply configure a few initial settings and you're ready to start managing your fleet of endpoints.
Most of these initial configurations are focused on the Admin tab of the Hexnode portal. Before you start adding the devices, you should upload your Apple Push Notification service (APNs) certificate, set up your Android Enterprise account, and create and assign roles to technicians.
Hexnode gives you the option to integrate your directory services. Once integrated, you can sync all your users, groups, operational units (OUs), or domains with the UEM console.
Device Enrollment
After this, you can set up the enrollment settings like the enrollment request modes, authentication modes, enrollment restrictions, enrollment ownership, and re-enrollment options.
Once all these are done, enrollment requests can be sent to the users to complete the enrollment process. Hexnode also offers Zero-touch enrollment options, where the end-users need not worry about the device onboarding process.
In the case of Zero-touch enrollments, all the configurations are done before the devices are rolled out to the users and as soon as the users power up their devices and connect them to the internet, they are connected to the Hexnode UEM portal.
Hexnode offers a lot of enrollment options for all operating systems supported:
Operating system

 

Enrollment options

 

Android

 

Open enrollment
Authenticated enrollment
Self enrollment
Android Enterprise enrollment
Zero-Touch enrollment
ROM/OEM enrollment

iOS

Open enrollment
Authenticated enrollment
Self enrollment
Apple DEP enrollment
Apple Configurator 2 enrollment
DEP enrollment using Apple Configurator 2
G Suite enrollment

Window

Open enrollment
Authenticated enrollment
PPKG enrollment
G Suite enrollment

macOS

Open enrollment
Authenticated enrollment
Apple DEP enrollment
DEP enrollment using Apple Configurator 2
G Suite enrollment

tvOS

Apple Configurator 2 enrollment
Apple DEP enrollment
DEP enrollment using Apple Configurator 2
Configure settings
Once all the initial configurations are set up and the devices are onboarded, you're now ready to manage and secure the onboarded devices.
The two main pillars of Hexnode that let you manage endpoints easily are Remote Actions and Policies. Both of these have different roles in endpoint management.
Remote actions are instantaneous commands you can send from the management portal to devices, which will result in the device performing a specific action. Remote actions are executable on a single device or a group of devices. An example of remote action would be locking a device remotely from the Hexnode UEM portal.
Some of the remote actions provided by Hexnode are Scan Device, Scan Device Location, Lock Device, Change Owner, Set Password, Edit Device Attributes, Wipe Device, Execute Custom Script, Toggle Lost Mode, Remote Ring, Disenroll Device, and so on.
Policies are configuration instructions that you can send from the Hexnode portal to devices, which will cause a change in the settings of the device. A single policy can configure numerous settings on a device. Multiple policies can be associated with a device. Almost all of a device's settings, including network and security settings, can be handled via policies.
Policies are not just limited to configuring settings, they can also be used for other management purposes like setting up Kiosk modes and distributing content to devices remotely. Just like the case of remote actions, policies also can be applied to devices, users, or groups.
Hexnode's app management features give IT admins granular control at app levels and they can use it to manage and secure app data. Using app management features IT admins can apply corporate policies on apps and also restrict the data sharing among apps.
Hexnode app management capabilities are not at all limited to just app deployment and app removal. You can block or permit certain apps, update and downgrade apps, set up app configurations and permissions, and clear app data. Apps can be made necessary using Hexnode such that the device won't function properly without them.
Another feature offered by Hexnode is content management. Content management is currently restricted just to Android devices. Hexnode offers its users the ability to set up an online content repository, where the content is stored safely. Once you are satisfied with all of the configurations you have set up and applied to the devices, you can move on to the next step.
Keeping track of your endpoints
Endpoint management doesn't end with configuring and controlling device settings. IT admins have to constantly monitor all users and devices to make sure that everything is under control and all systems are sticking to the company policies.
As mentioned above monitoring is an essential part of endpoint management and Hexnode helps you do it very easily. The Hexnode dashboard, which is the home screen in the Hexnode portal, gives you an overview of your entire devices enrolled in Hexnode.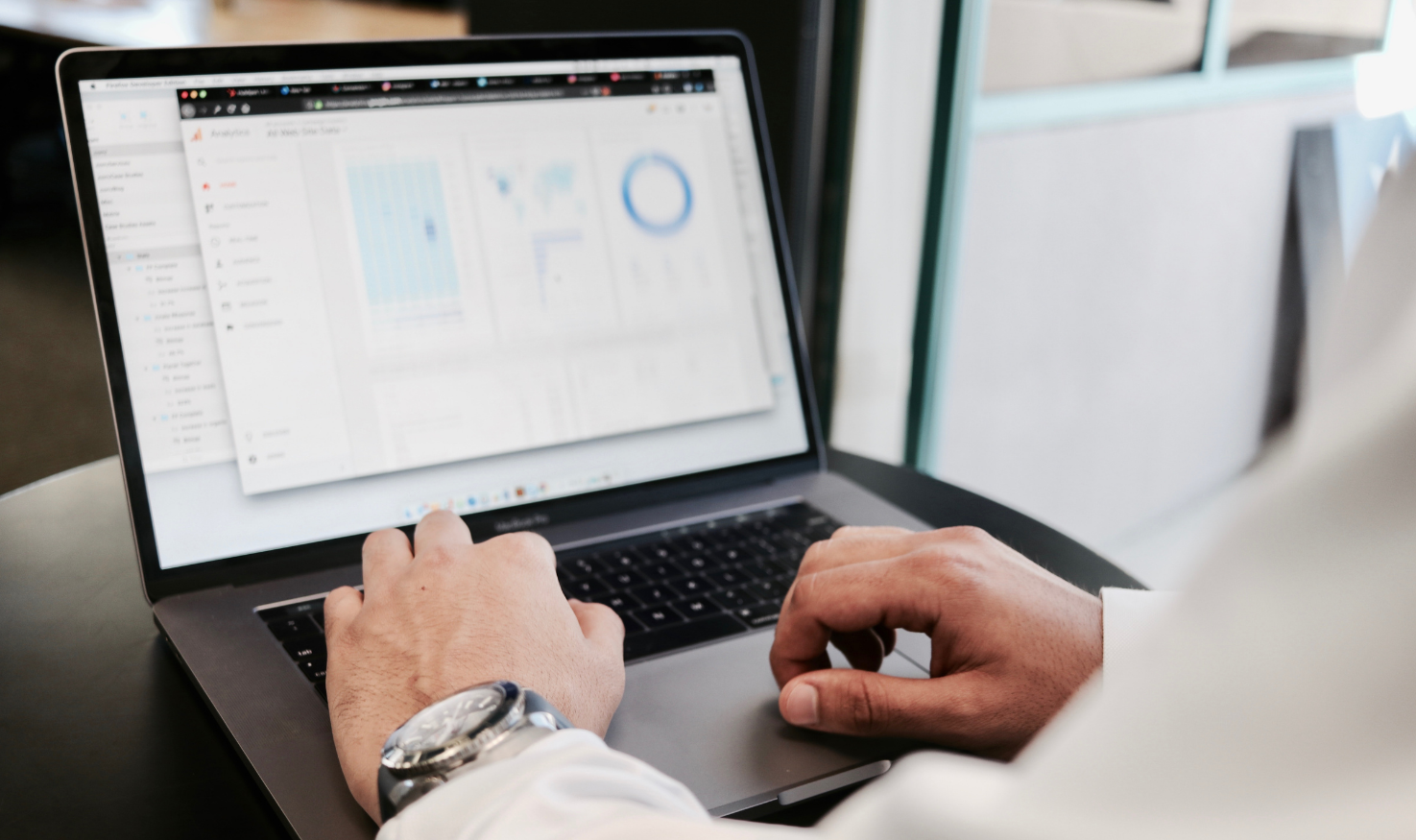 Technician monitoring enterprise device status
The integrated dashboard makes monitoring more efficient and aids in hastening the settlement of compliance-related concerns. Admins have the option of quickly scanning an activity summary or requesting detailed information about specific devices.
Hexnode offers features like remote view and remote control that lets IT admins view and take control of endpoints remotely. These features are really helpful for IT admins as this aid in remote troubleshooting. IT executives identify problems and fix them immediately.
You can generate a variety of reports using Hexnode while you're on the go, including detailed reports based on individual activities as well as comprehensive device reports. You can generate reports with Hexnode at any time or on a predetermined schedule. Additionally, you may quickly export reports as CSV or PDF files.
These reports can provide IT admins with detailed data on users, devices, compliance issues, and much more so that they can ensure everything is functioning as it should.
What can you do after implementation?
Once Hexnode is implemented in your company, you are equipped with all the tools and features to manage and monitor all your endpoints. Since it is a cloud-based service, mobility management is possible on the go as well.
Company policies and compliance requirements might change from time to time. So, periodic auditing of endpoints is a good way of making sure that everything is working as it should and that every endpoint is compliant with all the company policies.
Although this blog covers all the basic steps in implementing Hexnode in your company, there is much more you can do with Hexnode. The device management capabilities of Hexnode are in no way constrained by the content of this blog.
To get to know more about Hexnode, I'd suggest taking a look at our collection of resources, which range from help documents and demo videos to whitepapers and data sheets.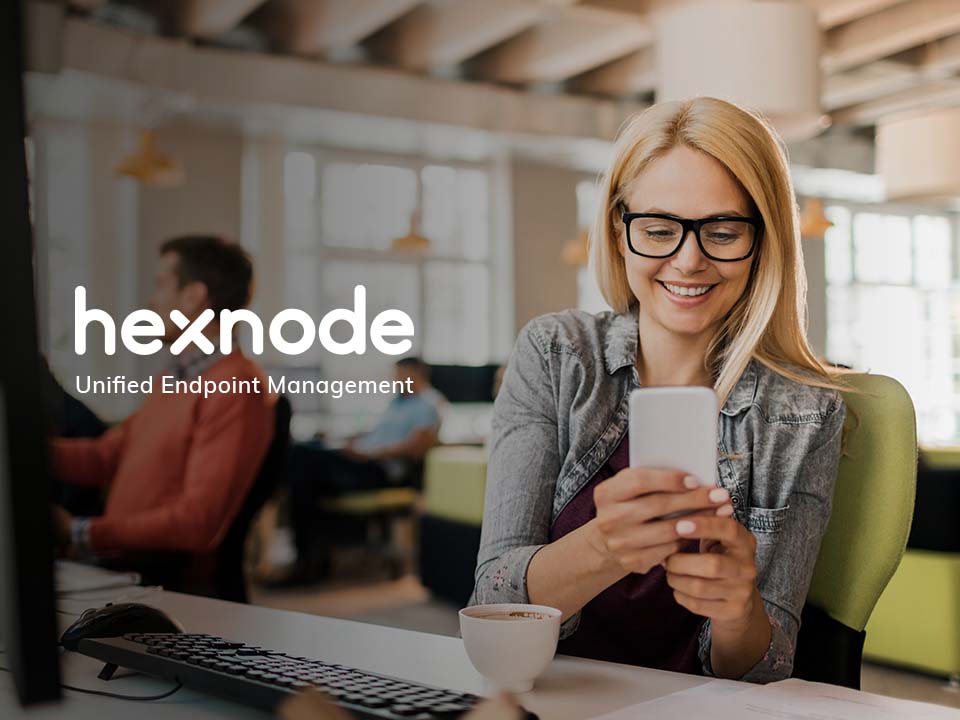 Featured resource
Why Hexnode UEM
We realize that your modern problems require an equally modern solution. Hexnode UEM helps you cover every possible aspect of comprehensive device management.
Download brochure