A mobile device management solution is a security software that enables organizations to secure, manage and monitor the devices that are used for work. These devices can be company owned or employee owned.
The ability to partition devices ensures that the corporate data and personal data on these devices are always isolated. MDM provide the provision restrict, lock and to remotely wipe corporate data on devices.
Another advantage of having an MDM service is the benefits of device management from pushing updates to all devices remotely, installing and uninstalling applications, geo fencing and location tracking, kiosk capabilities and more all via your MDM console.
These measures increase the organization's efficiency with the removal of distractions from work devices via restrictions and blacklisting websites and applications, and employees do not have to worry about device updates and functionalities.
MDM's also ensure better compliance via several international compliance policies like GDPR, HIPAA, ISO, PCI which can useful for companies with employees travelling around the world or offices in several countries.
MDMs also have the versatility to be used in almost all types of industries like healthcare, education, retail, hospitality etc. With kiosk and digital signage capabilities you can use MDMs for ads and customer management too.
There are a load of MDM vendors in the market and as the IT admin its up to you to choose the perfect solution for your use case.
Hexnode MDM
Hexnode MDM is an award winning device management solution from Mitsogo Inc, a San Francisco based IT service provider founded in 2013. Hexnode is famous for its comprehensive platform support and kiosk lockdown capabilities. Hexnode MDM also incorporates an extensive line of OEM integration with the likes of Samsung Knox, LG GATE, Kyocera, Honeywell etc.
Hexnode's complete MDM solution has received several accolades like the Gartner Peer Insights Customers' Choice for Unified Endpoint Management tools multiple times over the past years, G2 has recognized Hexnode as a high performer and Momentum leader of Fall 2019 in the EMM, MDM, MAM category. Hexnode is also the key innovator in the MarketsandMarkets global forecast (2018 – 2023) report for the MDM market.
Manage Engine Mobile Device Manager Plus
Manage Engine is the IT management division of the Indian tech company ZOHO corporation from 2001. Manage Engine consists of over 90 products like mobile device manager and other business solutions aimed at providing an integrated approach to optimizing a company's IT unit.
Manage Engine acts as an ecosystem for business solutions with their products and integrations. They are aimed at managing, simplifying and valuing IT. The years of experience under their belt is something that drives their product to higher standards.
Hexnode MDM vs Manage Engine MDM+
Meets Requirement
Android, iOS, iPadOS, macOS, windows, FireOS are supported by both Manage Engine and Hexnode MDM. The support for ChromeOS is available in Manage Engie while it's in the works for Hexnode MDM.
Manage Engine falls short in the integration with LG gate and Microsoft system center configuration manager. It also lacks the network data usage management for apps which most organizations monitor and manage.
Hexnode's superiority is evident in terms of kiosk capabilities. The ability to convert Android devices into digital signages and the granularity in setting up website kiosks are missing in Manage Engine. Similarly, in iOS the ability to use the device as a webapp kiosk and manage it are also missing.
Another area is the lack of popular macOS features for Manage Engine. VPN, Firewall, CardDAV, LDAP, CalDAV, Screensaver, Smart card authentication, email, time limits, kernel extensions and several other management capabilities are missing compared to Hexnode.
App management and group management also takes a hit if you choose to go with Manage engine. The ability to manage apps as groups and the downgrading of apps to older versions are absent. The absence of dynamic grouping might be a deal breaker for some companies that manage large number of devices. Hexnode provides the ability to automatically sync these dynamic groups making it easier for companies to manage their resources.
Ease of Setup
Manage Engine's setup is similar to Hexnode MDM but still lacks the step by step support. There can be a learning curve for new users but migrating users should be able to manage the console fairly well. The console is not the easiest to navigate and can feel cluttered at times.
Manage Engine lacks the support for certain enrollment methods like pre-approved enrollment and ROM based enrollment making the setup process dificult for some users.
A simpler console makes the initial setup process easier for Hexnode users. Hexnode also introduced the getting started, a step by step guide for users to enroll, set up, and manage devices. Hexnode also provides policy templates for easier management of devices, especially groups.
Ease of use
Manage Engine's console is of the easier to navigate console. It can be a little clogged and cluttered at times causing disruptions but serves its purpose for the most part. The major issue is the reports provided to the users, it often contains errors which can affect the workflow.
Hexnode, on the other hand, is much easier to adapt to and use. An extensive set of help documentation with step by step instructions and videos will help you get things done if you ever get stuck, and trust me it rarely happens.
Quality of Support
There are several steps involved in the usage of an MDM solution and as a new user it might not be easy to figure things out. Manage Engine does deserve credit for their good help documentation but if it fails everything goes downhill.
Manage Engine provides several support options but falls behind in execution. You will often find yourself having a ton of back and forth exchanges with their support. The support service is a paid subscription that adds a chunk to the total amount you have to pay.
Customers rarely need help using Hexnode, but if you do need assistance there is a 24/5 dedicated live chat support to help. Hexnode has been dubbed as one of the friendliest vendors not just because of the chat support but also because of the customer success managers that always puts the customer first. Unlike other vendors Hexnode MDM's service doesn't end at purchase.
Hexnode has some of the most smart and charming customer success agents. Their willingness to help out is something that their competitors should try to replicate. There is no concern too big or too small for the team of MDM experts. The commitment to providing the best after sales support like feature addition on customer request is unmatched.
Product direction
Manage Engine is focused on the bigger picture and often ends up missing certain features that make user lives easier. They have fallen behind in their kiosk capabilities and macOS management features. The long list of missing features doesn't bode well with consumers regardless of the additional platform support.
Hexnode MDM, on the other hand, is focused on delivering a flawless and complete solution for device management. Adding the missing features, developing faster feature support, and fulfilling customer requests remain their top priority.
Hexnode is one of the most rapidly growing MDM vendors. The introduction of zero-day support for new OS updates and releases, integration of IoT, ChromeOS, etc this year is a step in the right direction.
Plan Pricing
Manage Engine pricing starts at $1.28 per device per month. The on-premise version starts at $10 per device per month. It also has a 25-device minimum and just the 2 plans (Professional edition and standard edition).
Hexnode MDM prices its plans from $1 to $5.8 per device per month with a 15-device minimum. Hexnode MDM also provides bulk corporate discounts for large scale companies. The lower price with extensive platform support and free chat support will also make it an ideal solution for small and medium businesses.
| | | |
| --- | --- | --- |
| User Ratings | Hexnode UEM | Manage Engine MDM+ |
| Meets Requirement | 9.0 | 9.0 |
| Ease of Setup | 8.5 | 8.4 |
| Ease of Use | 8.8 | 8.3 |
| Quality of Support | 9.7 | 8.7 |
| Product Direction | 9.1 | 9.1 |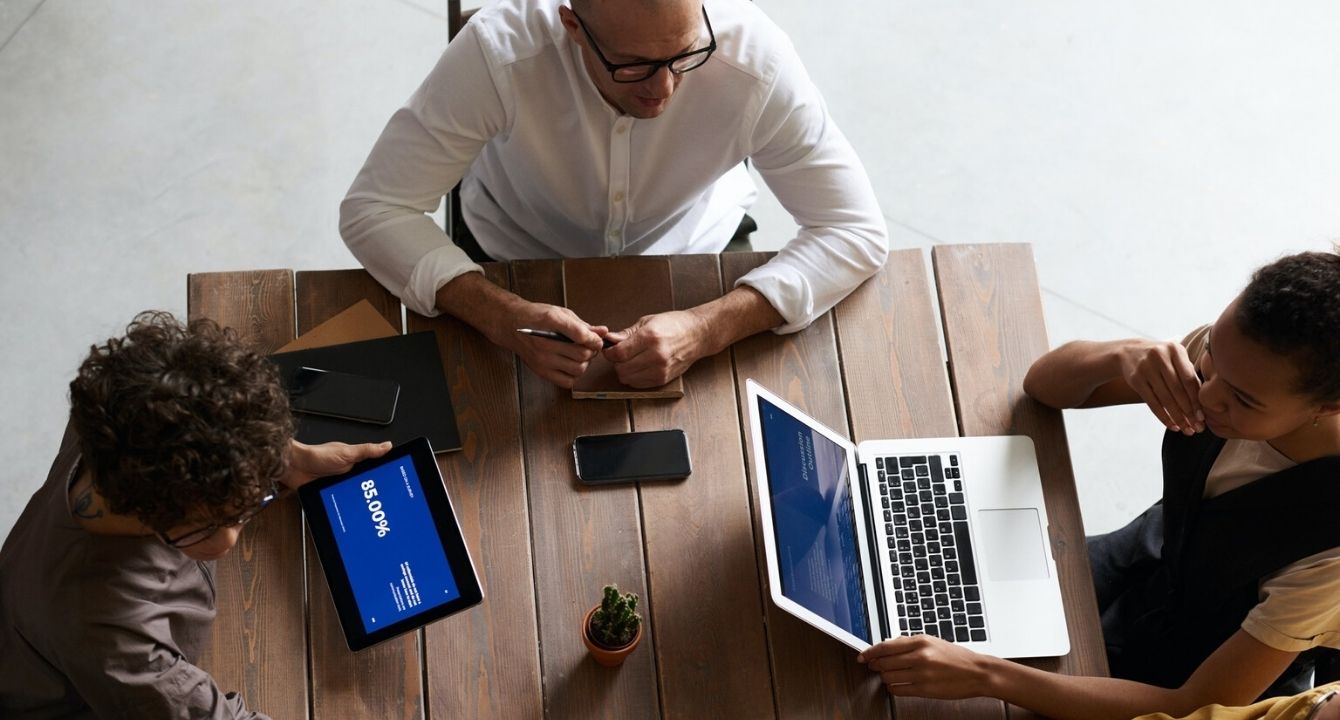 | | | |
| --- | --- | --- |
| Feature | Hexnode UEM | Manage Engine MDM+ |
| LG Gate | ✅ | ❌ |
| SCCM | ✅ | ❌ |
| BitLocker | ✅ | ❌ |
| ChromeOS | ❌ * | ✅ |
| Digital Signage Display | ✅ | ❌ |
| Dynamic Groups | ✅ | ❌ |
*Releasing Soon
What our customers had to say about Hexnode
Don't just take my word for it here is what customers had to say:
I like the dashboard, which works well and simple
Easy of use, great support by e-mail, ticket or telephone.
It's very intuitive to use and I've found all the important features I need to manage my environment!!!
Manage Engine clearly falls short in providing a comprehensive management solution. The focus on development of other products leads to ignorance of the core features that are commonly used. This is where Hexnode's dedicated team and their quality shines.
Disclaimer
All product and company names are trademarks™ or registered® trademarks of their respective holders. Use of them does not imply any affiliation with or endorsement by them.