If you are reading this there is a good chance you are an IT admin or a manager of an enterprise looking for an ideal device management solution. It is a crucial decision as MDMs are one of those 'set it and forget it' services. A bad choice and you could end up constantly having to migrate providers or working harder on something that should make your work easier.
What is an MDM?
MDM, also known as Mobile device management is a software service that assists enterprises in monitoring and securing the corporate data on enterprise devices as well as employee-owned devices.
The ease of deployment, efficient integration of other software services and solutions, and the ability to manage multiple device types make MDM important to all kinds of organizations.
Hexnode MDM
Hexnode is a San Fransico based enterprise mobility and endpoint security company. The Hexnode MDM platform for unified desktop, mobile, and workplace IoT management has been used in over 105 countries–from SMBs to large corporations and governments.
Hexnode always prioritizes the delivery of a user-centered solution for the management of endpoint. Hexnode sets the industry standards and always stays a step above the rest of the vendors who still follow the legacy device management approach. Zero-day support for the new OS updates and features is the cherry on the cake.
Airwatch MDM
Airwatch was a key player in the MDM market for well over the past decade. The Atlanta based endpoint management solution was founded in 2003. It was acquired by the tech giant VMware in 2014 and was rebranded to workspace one UEM in 2018.
17 years in the market is undoubtedly an advantage but the constant management changes have resulted in a few missed goals and targets. The evolution of the product in recent years has not been the most suitable for the I management community and users, but we can't take anything away from the brand name and the service quality it has provided over the years.
Hexnode MDM vs Airwatch MDM : Why Hexnode MDM is the better choice
Meets Requirement
Hexnode and Airwatch support platforms like iOS, iPadOS, tvOS, macOS, Android, FireOS, and Windows. ChromeOS is already available on Airwatch while Hexnode has confirmed it as their top priority. The extent of available features supported is where Hexnode outshines the competition with its performance.
Some key kiosk features including multi-app kiosk on iOS, the ability to set up digital signage displays on devices, screensaver mode are missing on the Airwatch console. The limited support for Apple TVs should also be noted if you are an enterprise that is looking to manage them. Airwatch is also a step down the ladder for macOS management. Having a lot of features on the console doesn't exactly mean it's good. Airwatch has often been critiqued for its buggy features and slow on-prem infrastructure. The device client is not the most optimized and can affect device performance.
Ease of use
A classic case of 'too much of a good thing can be bad'. Airwatch was one of the most user-friendly MDMs in the market but it changed with the VMware integration. This has made the Airwatch functionality more complex to access and dilutes some of the core features of Airwatch. The sheer volume of features and flexibility can make Airwatch a monstrosity to work with, especially for businesses that aren't willing to dedicate a lot of resources for device management.
The over clogged UI has resulted in a high amount of disruptions and the need for a workflow reinvention to accommodate it. Admins have reported a hard time in finding the features they need. The console is slow to load at times and the device reports were also found to be inaccurate.
Hexnode, on the other hand, is much easier to adapt to and use. An extensive set of help documentation with step by step instructions and videos will help you get things done if you ever get stuck, and trust me it rarely happens.
Ease of Setup
The tedious setup process which has left several IT admins pulling a few hairs out is undoubtedly the biggest drawback of the Airwatch MDM. Customers have often complained about the steep learning curve associated with the use of Airwatch. Certain functions like deployments and updates require a trained engineer or the assistance of one to execute. Bugs in the setup process causing the need for several re-enrollment attempts in certain cases were reported.
Hexnode has an elaborate step by step guide called getting started. This widget launches and assists your initial enrollment and setup as soon as you enter the portal. Users can enable or disable it as per their requirements. This is a great aid for customers with limited technical experience in the field.
Quality of Support
Airwatch lacks a live chat support system. The complex UI without a good support system has been a huge problem for Airwatch. Customers have complained that it takes months to get an issue resolved which can be a big pain if you are looking for quick answers. Their ticketing system is one of the weakest and can irritate even the most trained IT admins, after all, who has the time to wait around months for an issue that takes seconds to fix.
There is nothing to discredit about the service from Airwatch but the lack of a dedicated support team translates to their after-sales business. You will get constant checkups and calls from their team when you sign up for a trial but that's pretty much it. As soon as you complete the purchase you will have a hard time getting back to them for business inquiries.
Hexnode has always been praised for its unmatched customer support. A 24/5 dedicated live chat support team comes bundled with any Hexnode MDM license. There is no question too big or too small for the team of MDM experts. Any and all concerns will be addressed in a jiffy and are especially helpful if you don't want to go through those extensive help documents for answers.
Hexnode has been dubbed as one of the friendliest vendors not just because of the chat support but also because of the customer success managers that always puts the customer first. Hexnode's service doesn't just end at purchase. They provide services like feature development on customer request and is always available to lend a helping hand, definitely someone you would love to do business with for the long term.
Product direction
Airwatch isn't doing bad in terms of the product development aspect but it might not be in the right direction or at least not in the direction customers want it to grow. The Workspace ONE UEM rebranding is a major problem for customers that don't need the extra features and integrations. They have focused more on creating an ecosystem rather than adding and fine-tuning the MDM aspects of the software.
Hexnode is more focused on rolling out a complete and perfect solution for device management. They add features requested by customers and new features available to the current software and aims to make it a polished service rather than a feature crammed service where you end up paying a lot more for features you don't need.
Plan Pricing
Plan pricing is another area where Hexnode is miles in front of Airwatch. Small and medium businesses prefer Hexnode for their low rates starting as low as $1 per month. Large scale businesses prefer Hexnode for their bulk discounts and offers. Airwatch is priced on the higher side which can be a dealbreaker even considering the additional rarely useful features they provide. Entry-level plans start at $7 and go all the way up to $24 per device per month while Hexnode charges $1 to $5.8 per device per month.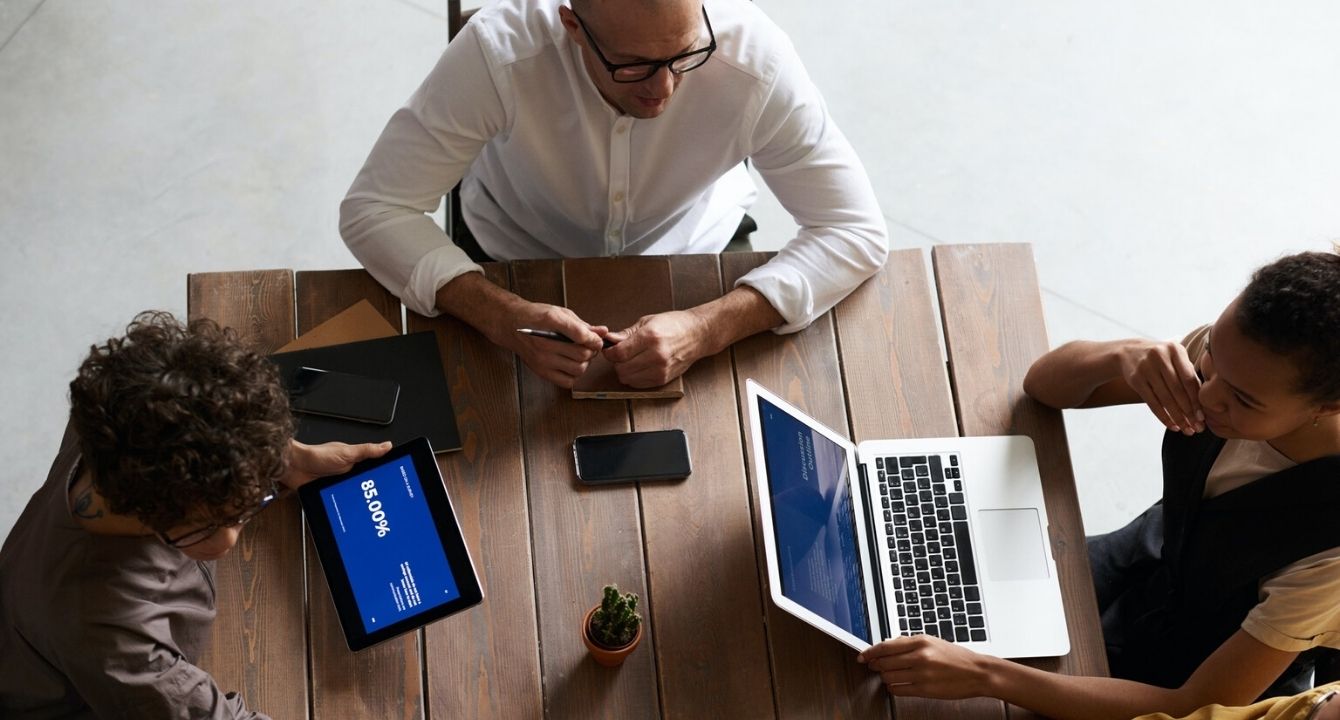 | | | |
| --- | --- | --- |
| User Ratings | Hexnode | Airwatch |
| Meets Requirement | 9.0 | 8.4 |
| Ease of Use | 8.8 | 7.6 |
| Ease of Setup | 8.5 | 6.5 |
| Quality of Support | 9.7 | 7.2 |
| Product Direction | 9.1 | 6.7 |
What our customers had to say about Hexnode
Don't just take my word for it here is what customers had to say:
For someone with experience with MDM setup, Hexnode is easy to configure and setup. All of the configuration options are laid out in a logical way and all features work as expected. They are actively developing the product and the technical support is excellent.
We were using another MDM software before Hexnode and it has been a huge step forward in the control features and ease of use for the same price. The cherry on the cake is the super efficient support !
It was so easy to start – simply create the portal, enroll a device, and it's online and operational. Associating policies was pretty easy as well. Compared to something like InTune where everything has to be 100% setup first, Hexnode allowed us to even do testing, and push out updates almost instantly to ensure our configurations were exactly what we wanted
Apart from the long presence in the market space, Hexnode has the upper hand over Airwatch in every aspect. When you are looking for a long-term solution you need something comprehensive and scalable like Hexnode MDM, the reports the analytics and the accolades speak for itself.
Disclaimer
All product and company names are trademarks™ or registered® trademarks of their respective holders. Use of them does not imply any affiliation with or endorsement by them.