Have you ever seen mobiles and tablets in stores, which are locked to a single image video or an app? If so, those devices are called kiosk devices and they find their use in almost every field. From airports to restaurants, kiosk devices can be found in practically every industry.
When a kiosk device is used to display either an image or a video or even a text document, it is more commonly known as digital signage. These digital signage devices are used mainly for advertisements and static displays.
From tablets to monitors and TVs, digital signage devices come in all shapes and sizes. Android TV is one of the more popular devices used for digital signage.
Explore Hexnode's Android TV management features
Why should you use Android TV for digital signage?
Android TV operating systems are primarily of 2 types: ones that run on Android TV OS and ones that run on Android Open-Source Project (AOSP) operating system. Android TV OS is more tailored for Android TVs whereas the AOSP looks more like an Android Phone.
There are a few key differences between Android TV OS and AOSP. As the name suggests, AOSP is an open-source project and anyone can build upon it whereas Android TV OS is specifically designed by Google to cater to TVs.
Since Android TV OS is designed by Google the devices have to stick to some requirements put forth by Google, but for AOSP this is not the case. For AOSP, every aspect of the Operating System can be changed to cater to user experience.
Although AOSP can be tweaked to a greater extent, there are some problems with it. Google features like Play Store and other Google apps are not accessible through TVs using AOSP.
Even though Android TV OS and AOSP have a few differences, it's all Android under the hood. Android has its reasons to be used as a digital signage device.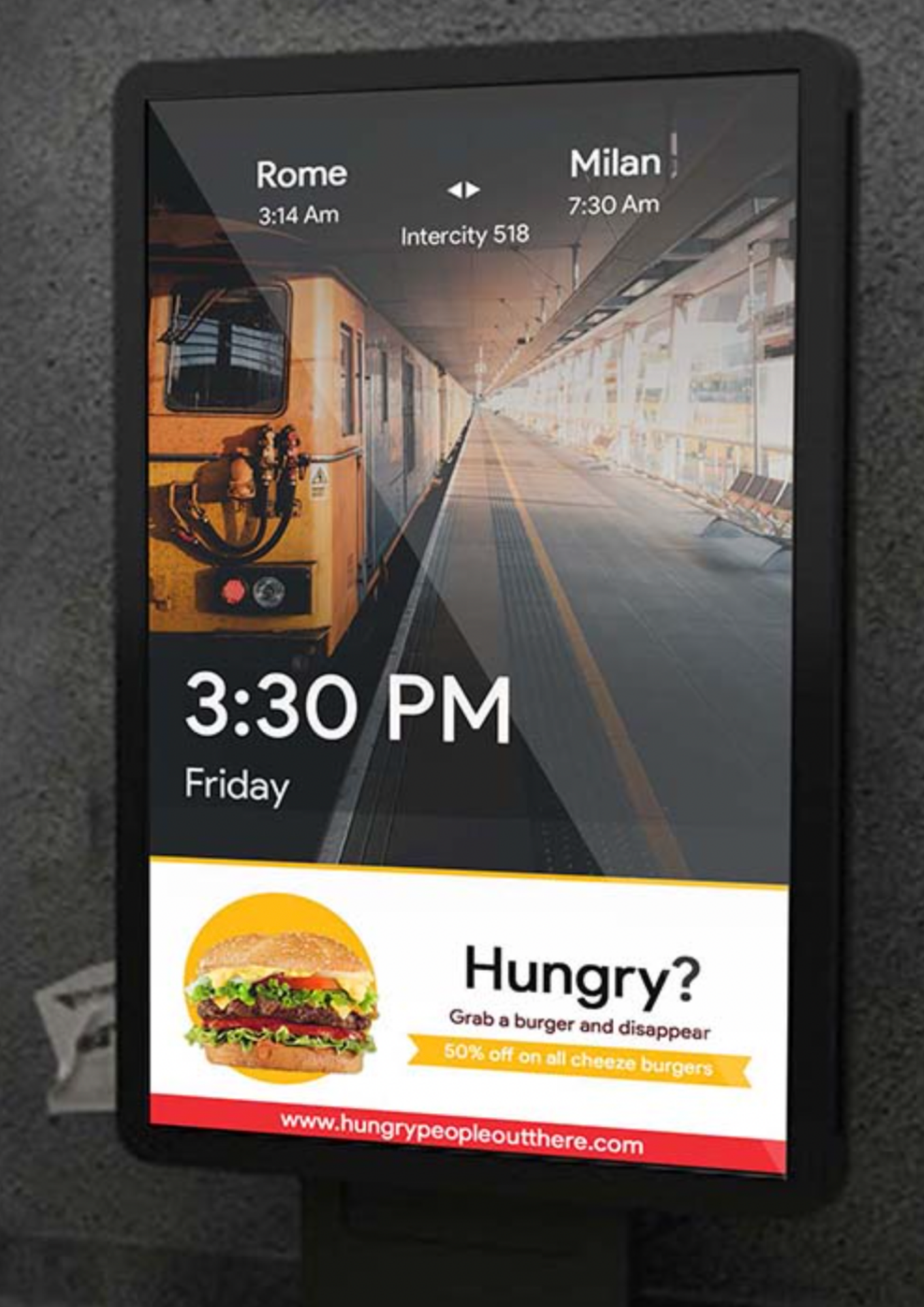 Featured Resource
Hexnode digital signage software: Adding value to your digital signage marketing
Signage management can be a piece of cake when you have the right solution with the right strategies in place. Get to know about Hexnode's digital signage software and enhance your signage management strategies.
Download White paper
Just like Android phones and tablets, Android TVs are easy to use and also easy to manage using a device management solution.
Android TV as a digital signage device finds a lot of uses like:
In restaurants, to advertise their products to customers and also as a display for kitchen staff to keep track of customer orders.
Used by businesses as budget-friendly digital signage.
In hotels and resorts for advertising purposes.
In airports and railway stations as self-service kiosks and also to display travel details of flights and trains.
In corporate offices to be used as screens for presenting statistics and other important data during meetings.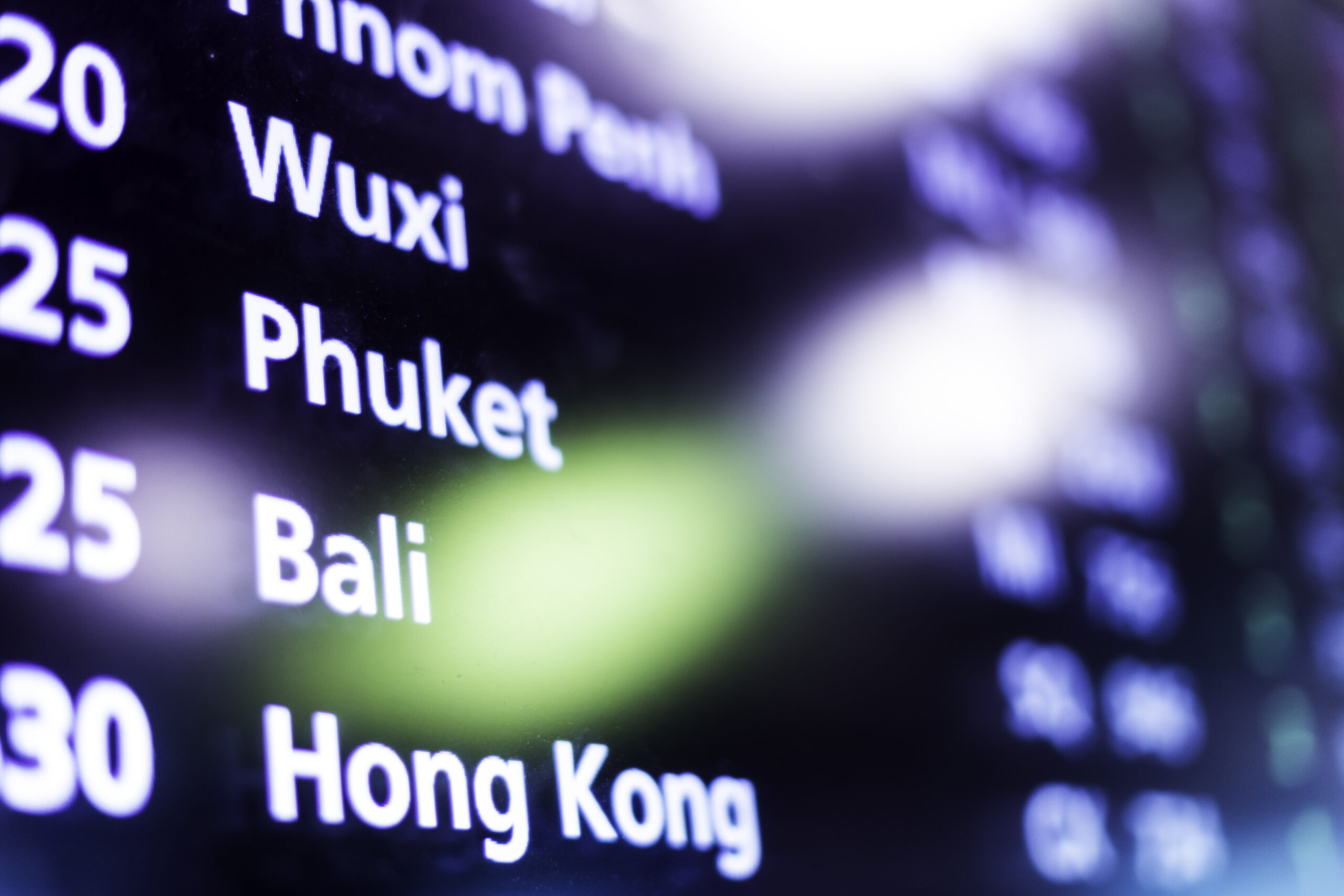 Flight details displayed on a digital signage device
How to set up kiosk mode on Android TVs
Since its inception, kiosks and digital signage have gained a lot of importance in the field of marketing. From interactive ads to self-service devices, kiosk devices are finding their use in literally every field.
There are multiple tools that help lock devices in kiosk modes. Some of these are:
CMS tools
CMS or Content Management Software are tools that help IT teams manage software on employee devices. From sending documents and images to devices to locking devices into kiosk modes, CMS tools let IT admins take care of everything regarding content management. CMS tools also help organizations secure data stored on employee devices.
Kiosk Software
Kiosk software are tools that are specifically meant for locking devices into kiosk mode or digital signage. Apart from this, the only other function that kiosk software is capable of is controlling parameters that help kiosk mode function properly.
Unified Endpoint Management solutions
UEM or Unified Endpoint Management solutions are tools that help organizations manage and control every aspect of employee devices enrolled under the organization. Most UEMs like Hexnode enable organizations to lock devices into kiosk mode and digital signages.
Why is it better to use a UEM to lock Android TV into a kiosk or digital signage?
As mentioned earlier, digital signages and other kiosk devices are a huge deal now. CMS tools and kiosk software are very efficient in locking devices into kiosk mode. CMS tools even let organizations manage and control content transfer as well as content security.
However, when it comes to other aspects of device management, you'll need to utilize additional tools for various elements of device management if you're implementing either of these solutions. This would be a huge strain on the IT team.
This is where a UEM like Hexnode can help organizations. Organizations can use UEMs to lock devices into kiosk modes and digital signs, but they can also do much more. UEMs lets the IT team control almost any aspect of employee devices.
From controlling basic security aspects like endpoint and network security, to managing additional functionalities like application management, remote troubleshooting and more, a UEM solution can take care of every aspect there is about mobile device management.
The process of managing a device is pretty simple in the case of a UEM. Once the device is provisioned and turned over to the user, changes to the device are often made using policies that can be pushed from the UEM portal.
How to lock Android TV device to kiosk mode using Hexnode?
The process of locking down an Android TV to kiosk mode is similar to locking an Android phone to kiosk mode. First, the device has to be enrolled in your Hexnode portal.
Once the device is enrolled, the policies can be sent to the device to lock the device in kiosk mode or as a digital signage device.
Hexnode offers a wide variety of kiosk modes for Android TVs as well as other devices. Some of these modes are:
Single app kiosk mode, where the device is restricted to only one app.
Multi app kiosk mode, where the device is restricted to a few apps specified by the organization.
Digital signage, where the device is locked to show just media files like images or videos.
Website kiosk, where devices can be restricted to a single or a few websites.
Although there exists a variety of software such as CMS tools and dedicated kiosk solutions, a UEM solution offers IT the ability to equip themselves with a host of additional device management capabilities and enables them to utilize Android TVs as managed devices when not in kiosk mode.
In conclusion,
Even though there are multiple tools that could help you lock down devices in kiosk mode, if you are looking for device management along with enabling kiosk mode it is best you choose a UEM that tailor all your needs.
Sign up for free trial
Sign up for a free trial and explore Hexnode's Android TV management capabilities.
Sign up