We often consider our government as the least tech-friendly organization. Don't you think technology often strives hard to reach the core of government processes? I don't think there is an objection to that fact. But, in reality, it's often the dark side of tech that forces us to remain a bit too cautious before implementing it. However, with new tools like Unified Endpoint Management (UEM) solution, the concern of endpoint security in government organizations has begun to subside.
Despite these, the fear associated with data loss in the government sector is so profound that digitization is often met with a big no! But this is not always the case; sometimes technology becomes so much incorporated into our lives that all other sectors are left with no choice but to implement it!
"The advance of technology is based on making it fit in so that you don't really even notice it, so it's part of everyday life."
Bill Gates, Co-founder of Microsoft
With such a change comes the need to implement more tools that help you avoid most of the dark sides of tech. Such a tool that became indispensable in the government sector due to implementing smart devices is a solution.
Advantages of digitization in the government sector
With changing times, the government sector has also undergone a lot of changes. The most important of these changes is indeed its digitization.
Why do government organizations need UEM solutions?
Digitization though beneficial also comes with a set of challenges. In order to keep the system running hitch-free, it's often recommended to address these concerns beforehand. Endpoint security has become a hot topic in various organizations and even the ones managed by the government.
Managing employee time logs with Hexnode
One of the important areas that need an efficient management mechanism is the right logging of employee work times. Without an efficient mechanism in place, it's often difficult to know the extent to which the employees are working or how productive they are. Recently smart devices are increasingly being adopted to enhance the efficiency of the process.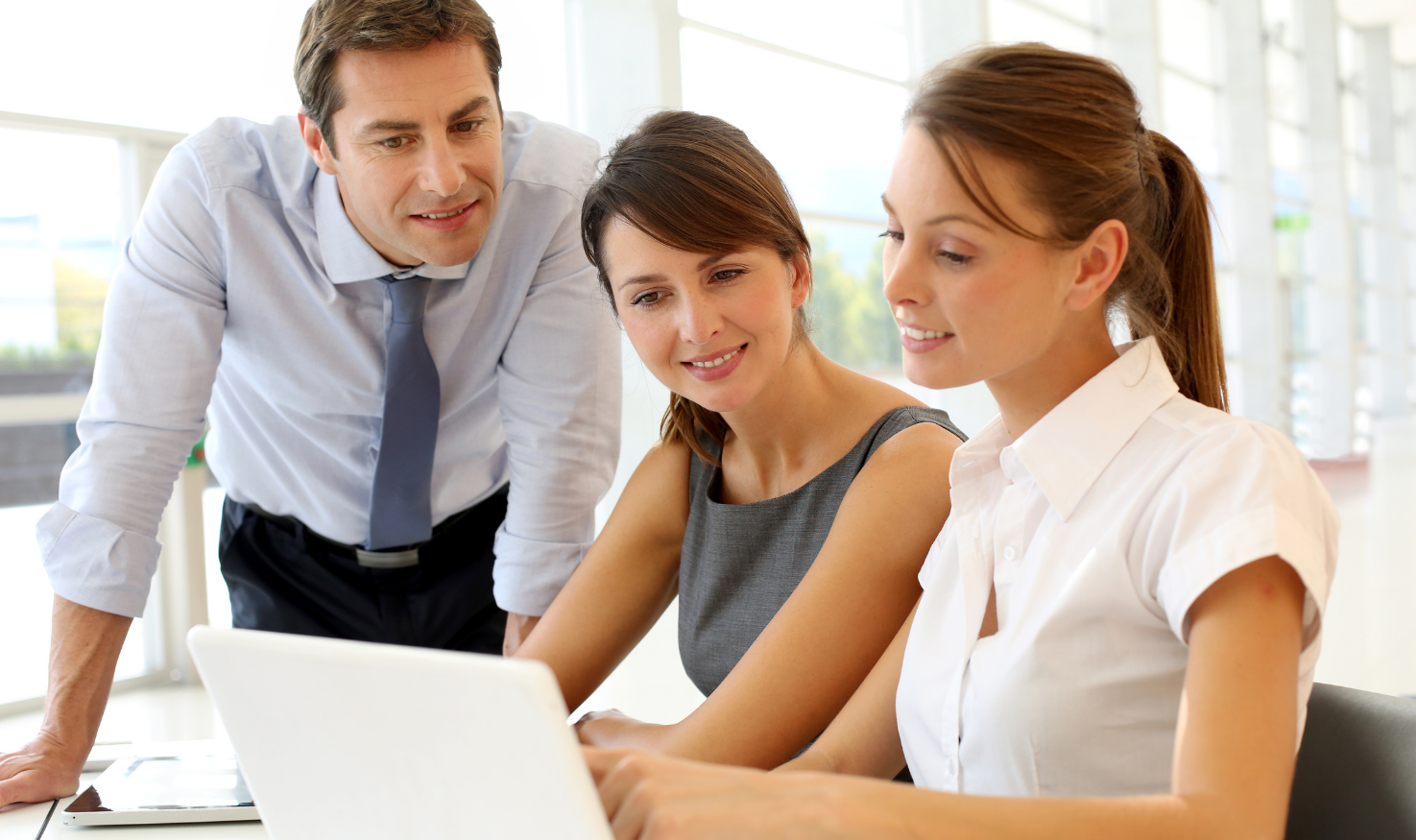 Managing employee time logs has become easier with Hexnode


Every prosperous county has a highly efficient administrative and managing team. The team in Washington county used digital timeclocks to register the work hours of the employees. Corporate devices were the digital logbooks used to store the work time data. However, this implementation was not that perfect as it seemed. Devices mishandling and data manipulation by users began emerging as serious concerns.
So, the need for a solution capable of ensuring the utmost security and preventing devices from being wrongly utilized became the need of the hour. In this situation, Kyle Sylvester, the Circuit Clerk at Washington County, Arkansas, began his quest for a solution capable of helping him smartly manage the devices. He came to Hexnode as a result of dedicated research over the internet.

After initial research and comparison between the available MDM solutions, they decided to purchase Hexnode as it was found to satisfy all their requirements. Kyle then went ahead with Hexnode's 14-day free trial, culminating in her purchasing the required licenses. Hexnode's budget-friendly pricing tier further proved to be the icing on the cake. You can read more about our case study here.
"We do have some more devices that we put on there…we used it for different purposes, so it's good to create different kiosk machines."
Kyle Sylvester, Circuit Clerk at Washington County Arkansas
Some of the challenges faced
Mishandling of corporate devices used as digital logbooks to store work time data
Manipulation of data by users alarming the team's concern
Need for a solution that could ensure utmost security and prevent devices from being wrongly utilized
Ensuring endpoint security for the government with Hexnode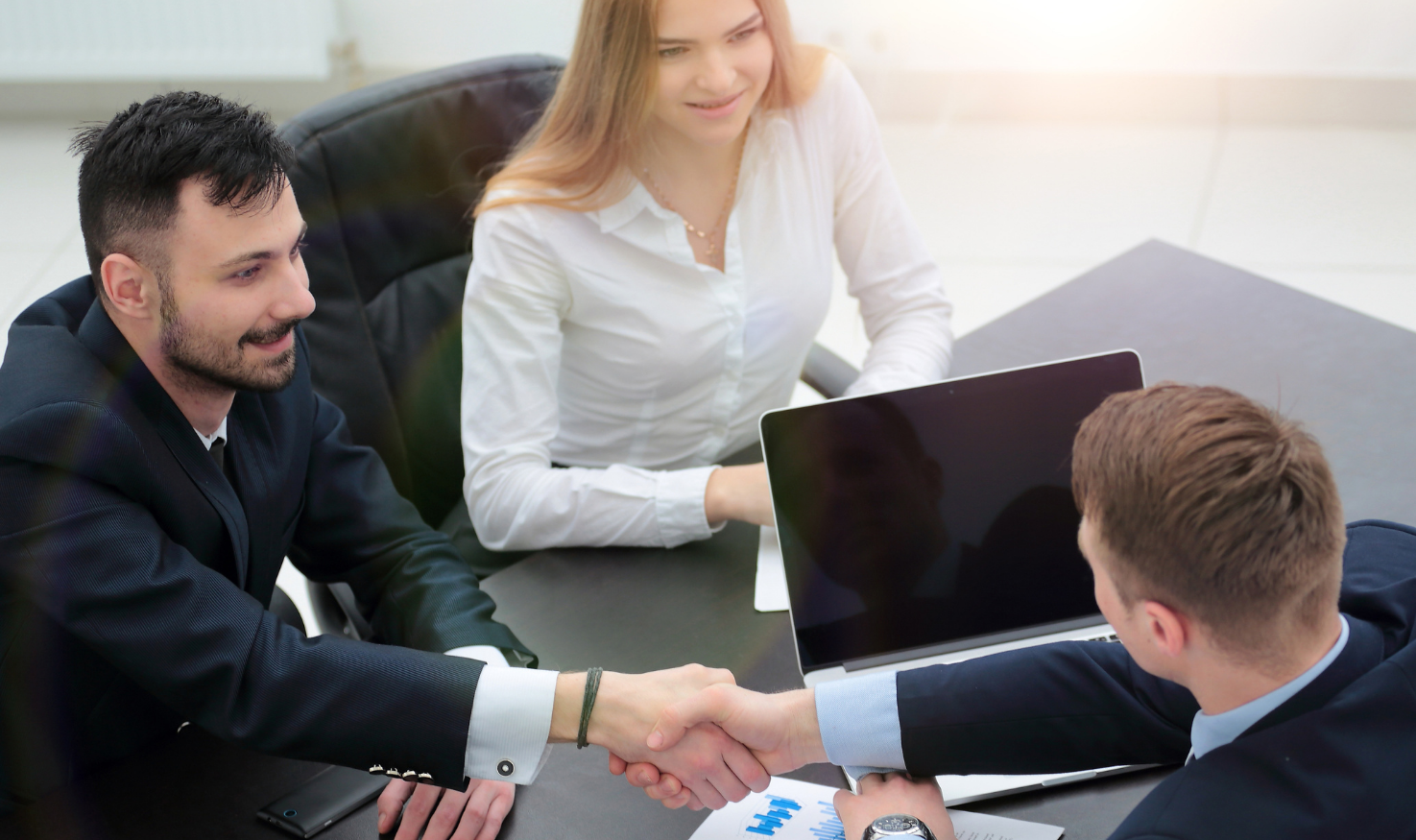 Hexnode helps you manage devices in the government sector

We all know how critical the government is for the betterment of society. Recently many steps are being adopted to increase the productivity of workers in the government sector. This is indeed indispensable as it acts as the pre-requisite that consequently strengthens the functioning of society.


Technology has become the center of productivity these days. To enhance productivity, the governing administrative team at the City of Fort Payne began revolutionizing the operations at their end. One such endeavor was implementing iPads within the group. Digitizing the work culture greatly simplified the day-to-day operations saving much of their productive time and effort. Despite this benefit, it also had its dark side. Distributing iPads to the council and administrative wing for work purposes eventually became a troublesome task for the City of Fort Payne authorities.

Managing multiple devices turned out to be a hefty task consuming a lot of productive hours. Further keeping track of the device's location and remotely controlling them was another hurdle for the team. All these, coupled with instances of device loss, forced the team to try on an MDM solution. Their search for an MDM and their comparisons between multiple MDMs over the internet took them to Hexnode. The journey, which began with a free 14-day trial, eventually ended up in the purchase of Hexnode. Further, Hexnode's simple and intuitive product interface was another important reason that convinced them to choose Hexnode. You can read more about our case study here.
"One of the greatest things for me is being able to deploy apps, control data and things like that."
Erik Mcbryar, IT Administrator at the City of Fort Payne
Some of the challenges faced
Managing multiple devices being hectic and consuming a lot of productive hours
A need to remotely control devices and keep track of device location
Cases of iPads being lost that needed a solution
Hexnode for ensuring endpoint security in healthcare sectors managed by the government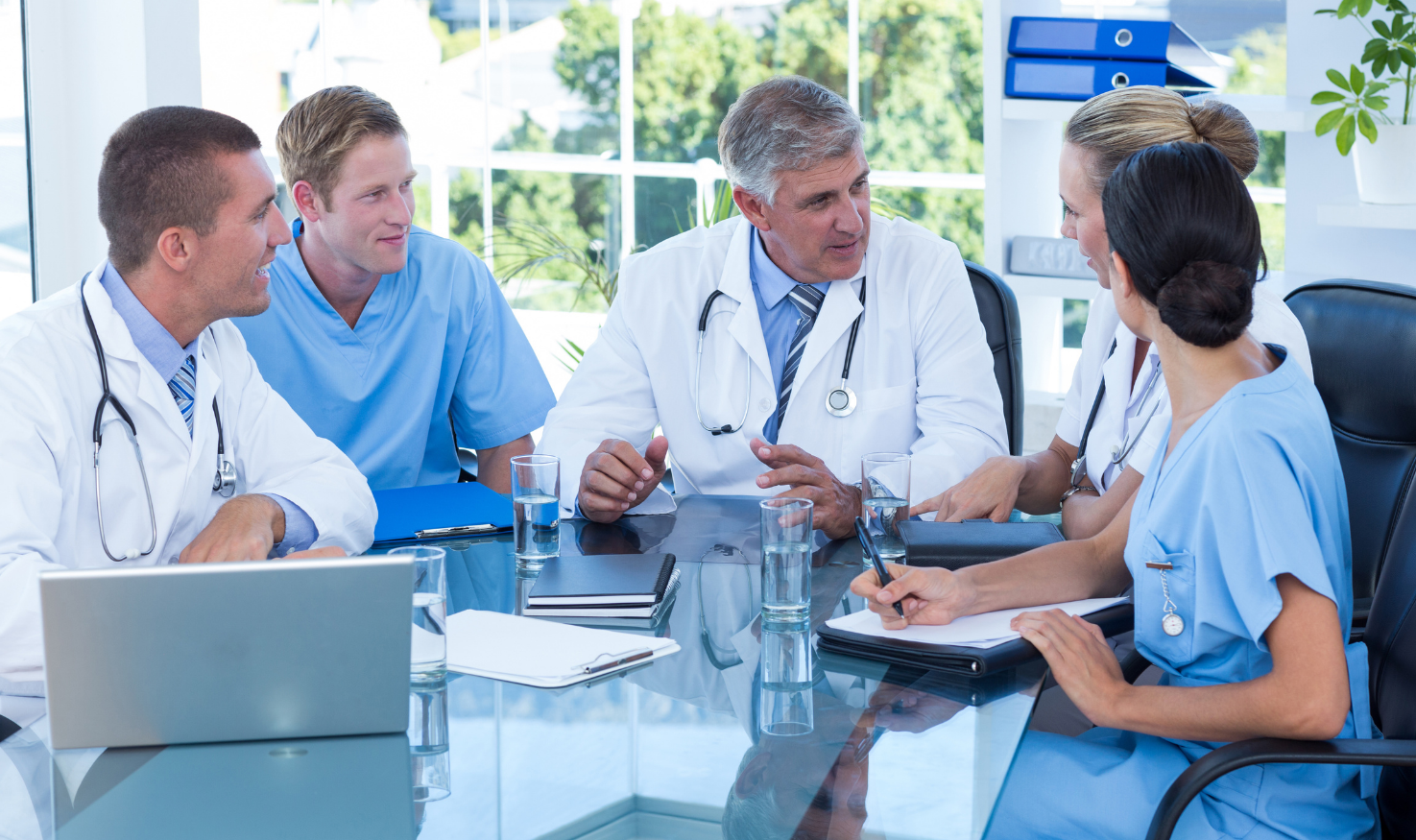 Critical data in the healthcare sector remains safe with Hexnode

The Healthcare sector is indeed an indispensable component of any society. Being a sector dealing with people digitization often acts as a boon saving much time and allowing the workers to focus more on things that actually matter.



It is a government administration company striving to offer its citizens a safe, secure and healthy environment. This goal is often linked to many other factors, and digitization often comes at the topmost position in that list. With this goal, iPads were deployed to the politicians elected for a four-year term. This was a cyclic process as it often required the iPads to be refreshed and given to the newly elected leaders. This turned out to be a time-consuming process. The IT Manager at Storfjord often had difficulty developing applications and managing the iPads simultaneously with such a limited resource availability.

This requirement to manage multiple devices at once made him look for a Mobile Device Management solution. Morten then began his search for an MDM as they had some prime requirements like resetting devices remotely and distribute the in-house apps to each of the iPads. Though he searched for many of them, most of them were either too complex or failed to impress him. He eventually ended up trying Hexnode, and with the help of Hexnode's technical support, it was easier for him to be up and running on his own. Further, with Hexnode's user-friendly tool, it was easier for the technicians to get started even without being experts in mobile device management. Hexnode's tech support, coupled with its easy setup process, assured them that Hexnode was indeed the right choice for their organization. You can read more about our case study here.
"…Now I have all the iPads, I can reset them from my office. I really liked the user interface and the setup in whole, and the price, there are 5 choices of pricing, and I like that too…"
Morten Dohl, IT Manager at Storfjord Kommune
Some of the challenges faced
Difficult to manually refresh devices and give them to newly elected leaders.
The time-consuming initial setup process
Hard time developing applications and managing iPads simultaneously with limited resources
The company's need to manage multiple devices at once made him look for a mobile device management solution.
Need to reset the devices remotely and distribute in-house apps to each of the iPads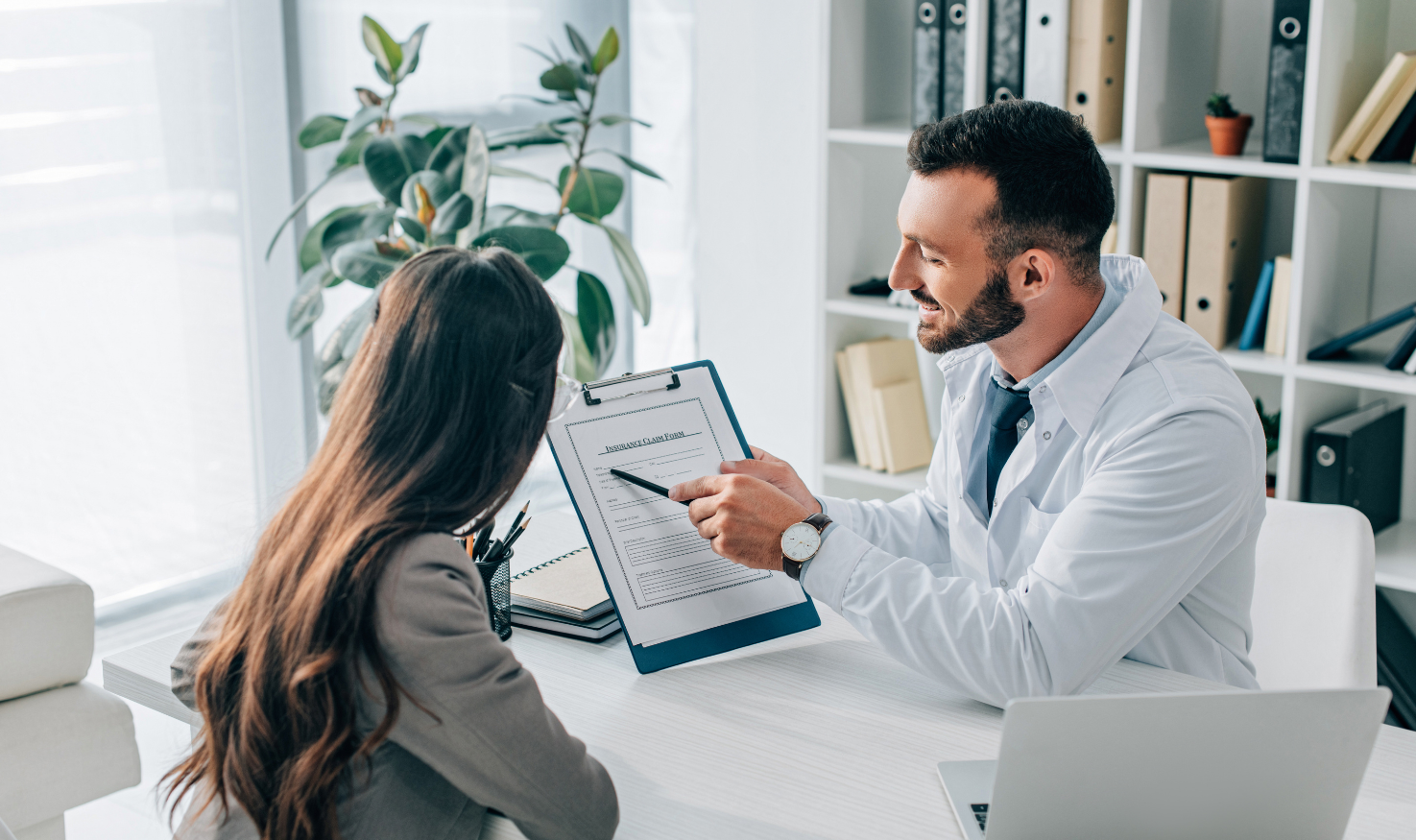 With Hexnode all your data in the healthcare sector remains safe 


Health insurance programs often involve dealing with customers. To make this customer interaction even smoother, the organization deployed fire tablets, iPads, and MacBooks to their employees dealing with customers involving health care insurance programs. The process, however, wasn't as smooth as imagined. The employees often had to bring the devices back to the office each time there was a need for servicing, updating apps, or even troubleshooting issues that consumed a lot of time.

In addition, managing the whole device fleet of employees turned out to be a cumbersome task. They then felt the need for a more efficient mechanism to control and manage the devices remotely. Managing devices remotely and locking them down to work essential applications, being important MDM functionalities, the team decided to go ahead and choose an MDM for their organization. Their search took them to several MDMs available in the market and then ultimately to Hexnode. Hexnode's ability to manage the whole device fleet smoothly convinced the IT Manager and the organization's Director. Further, its FireOS support, not supported by most MDMs, proved to be a cherry on the top. You can read more about our case study here.
"Our original business decision for Hexnode came down to the adaptability and basically took on all OS and in addition fire tablets too, which is a rare aspect when you're looking at an all-in-one tech solution."
Joshua Booth, IT Security Analyst at Access Health CT
Some of the challenges faced
Employees had to bring the device back to the office each time for servicing, updating apps, and troubleshooting issues, consuming a lot of time
Manually managing the whole device fleet turned to be a cumbersome task
A more efficient way to manage and control devices
Manage devices remotely and lock them down to work essential applications