Recent years have shed some light on the importance of logistics in our daily lives. The term first used to describe the movement of supplies to troops in the military has now evolved to mean the flow of goods within the supply chain. However, with the steady rise in ecommerce, ensuring a smooth flow of goods from its point of origin to the consumer is not enough.
Logistics being a competitive industry relies heavily on customer satisfaction and businesses within the industry usually center their operations on making sure that this KPI is met. Ensuring that the goods reach their designated place in a good condition at the right time may seem easy enough, but when you take into account the multiple challenges that the industry wrestles with such as improving customer service, staff productivity and maintaining a proper inventory – the simple process of delivering goods from one point to another suddenly becomes a complex one.
UEM within the Logistics Industry
Digitalization within the Logistics Industry
Technology now being an integral part of our lives forces businesses to reevaluate the way in which they interact with customers. By disregarding conventional ways of working and bringing on board a wide range of digital tools such as UEM, businesses within logistics can improve the flow of the supply chain by mitigating undue errors thus reducing costs on the longer run. Embracing technology also helps in building customer loyalty and to stay ahead of competitors.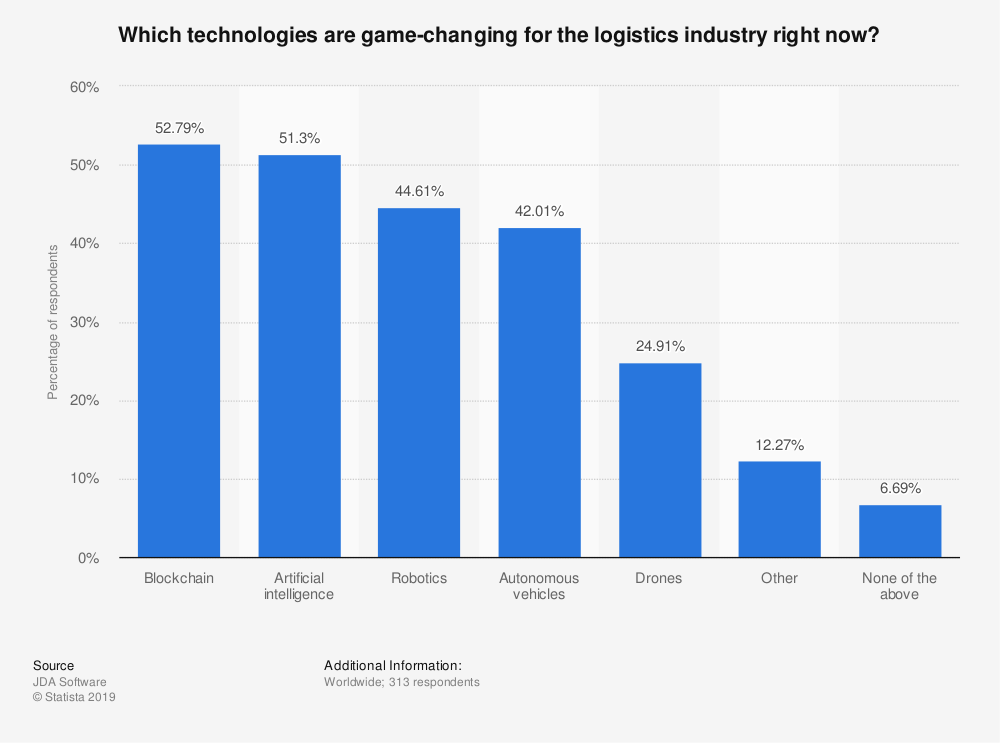 Survey of technologies changing the logistics industry, Source: Statista
Some of the major innovations driving the logistics industry includes the use of drones, automation, robotics, IoT, wearables and cloud computing.
Benefits of Digitalization:
Role of UEM within the Logistics Industry
Unified Endpoint Management (UEM) makes it easier for businesses within the logistics industry to secure different types of endpoint devices from a centralized location. In addition to usual fleet of laptops, desktops, and tablets, employees within a logistic worksite may also handle wearables and rugged mobile computers with barcode and RFID scanning capabilities. Having a reliable UEM tool helps businesses to holistically manage the devices present within their warehouses, offices and vehicles.
How UEM benefits the Logistics Industry
Without a proper device management strategy in place, the increased use of mobile devices can lead businesses to face a wide range of issues such as the leakage of sensitive customer data, non-compliance with industry regulations and decrease in staff productivity. UEM solutions can ensure data protection and help maintain the level of productivity organizations within logistics require by enforcing strict usage policies and restrictions.
Challenges within Logistics met with UEM
Save time with Easier Onboarding
The days of painstakingly enrolling the devices manually are gone. Businesses can get right into giving their entire focus on critical tasks on hand by easily onboarding the devices with convenient platform specific hands-free enrollments like ABM (Apple Business Manager), Android's Zero Touch and Samsung's Knox Mobile Enrollment. Other enrollment options include Android Enterprise, G Suite, pre-approved enrollment, self-enrollment and enrolling devices in bulk with CSV import.
Ensure Security with necessary restrictions in place
Devices with sensitive customer and company confidential information needs to be protected at all times. Implementing lax security measures on these devices may jeopardize your business and eventually sever ties with long lasting clients. It's important to have adequate restrictions in place to ensure users do not tamper with any of the device's functionalities and network settings. Configure the Wi-Fi, VPN and APN settings to make sure users are always connected to a corporate approved network.
Garner Customer Satisfaction with the right Application Management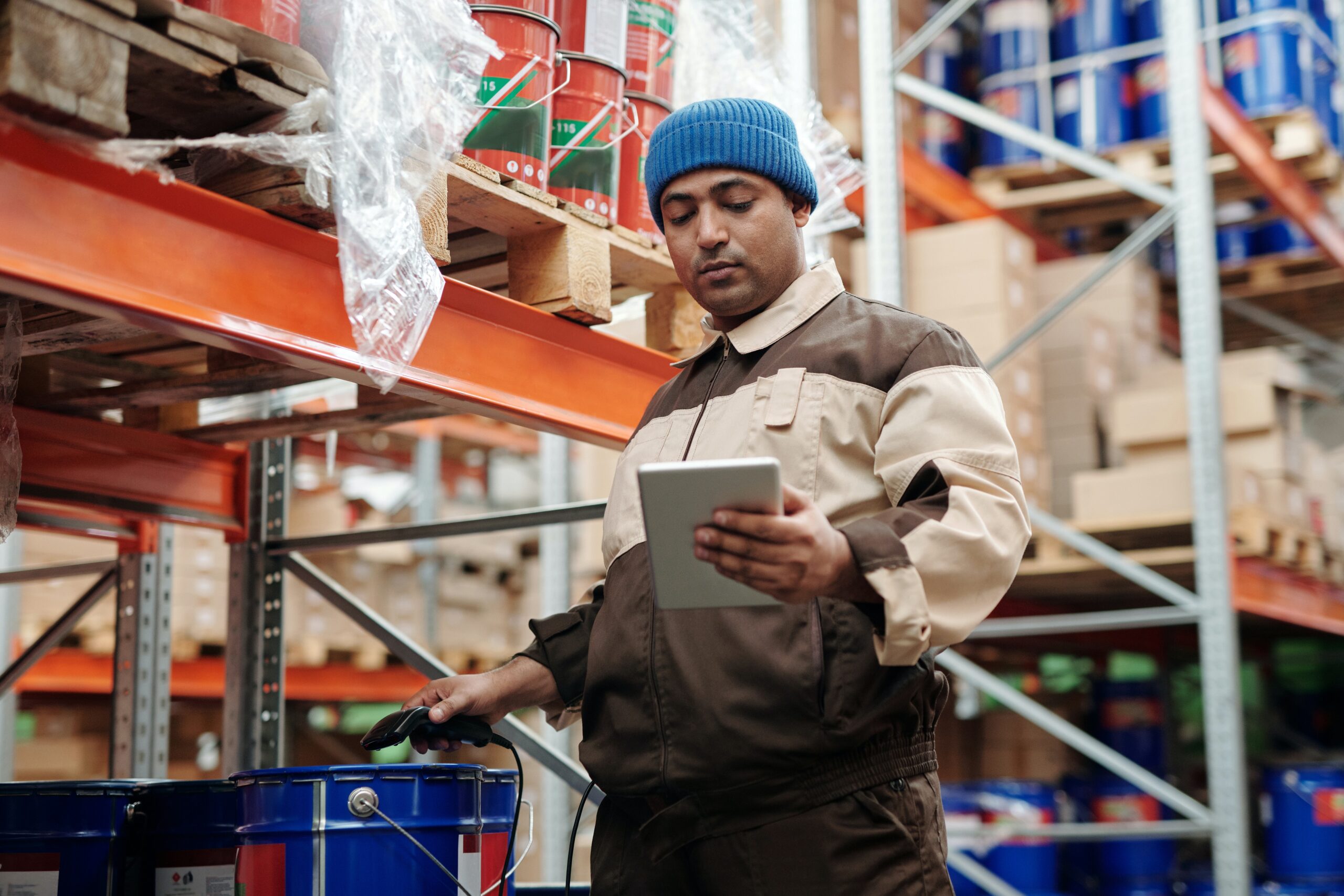 Securing devices within Logistics with UEM
The way you choose to manage the applications within the enrolled devices can define how productive your workforce is going to be. One of the main things that organizations look forward to in their UEM provider is how efficiently the solution would be in providing their employees with the right applications. By setting necessary applications as mandatory, businesses within the logistics industry can ensure that all their employees have access to applications needed to get work done and eventually improve customer satisfaction on the long run.
You can even blacklist applications that don't comply with your organization's requirements and stop employees from using the devices for their own personal use. With app catalogs, organizations can create an app store that is tailor made for their operational workflow. These catalogs can consist of both app groups and individual applications. App groups helps admins to deploy bulk number of applications to multiple devices at once. If your organization has different departments, you can create an app group to distribute a set of applications to specific users. The apps required by staff in your head office may not be the ones required by your warehouse staff.
In this age when emphasis on information security is more important than ever, why not add in some security measures over the deployed applications by setting up appropriate app permissions and configurations? Pre-configure the devices before handing it out to users by enabling just the right number of settings within the application to function. App permissions allows admins to define whether various services such as location, network access or camera needs to enabled or not.
Manage Telecom Expenses by Monitoring the Data Usage
Just as the case study mentioned above notes, monitoring the data usage is vital. Neglecting to do so would just leave your business grappling with high telecom expenses that could have been avoided in the first place. With a reliable UEM provider such as Hexnode, you can set usage limits and control the use of mobile data on the Android devices.
In addition to keeping a thorough watch over the data consumption of the deployed applications on the enrolled devices, admins can also keep tab of the usage of mobile data, Wi-Fi data and total data across each device.  You can set up app wise usage restrictions to immediately identify applications that are taking up a lot of your data. Be on guard by having alerts send to your mail whenever data usage crosses the set limit.
Remotely Manage the devices
By remotely managing the devices, admins can ensure that the enrolled devices are working as intended and are compliant with the organization's usage policies. Being on the road for long hours can be an ordeal at times, this coupled with technical glitches that could occur on the devices can set a damper on the overall morale of your drivers. Thus, the remote view and control feature provided by Hexnode UEM can be a real time saver. With this handy feature in tow, admins can easily resolve troubleshooting issues your staff maybe experiencing at the moment. Remote management lets you have access to a wide range of actions that could be initiated remotely from the UEM console. Some of which includes:
Device Lock: remotely lock the devices. This is useful in locking down devices when they are reported as lost or stolen.
Device Wipe: ensure confidential information regarding your company and employees are kept safe from the clutches of malicious external parties by wiping the stolen devices. You could either go for a corporate wipe (wipes just the work-related data) or a complete wipe (wipes the device entirely).
Enable and Disable Lost Mode: lost mode protects the device by remotely locking it. You can create a custom message with phone number, message and footnote and have it displayed when the lost mode is enabled on the device.
Remote Ring: this feature is handy in locating lost devices. Once this action is initiated and if the device is connected to a network, it will start ringing.
Power Off: remotely powers off the devices.
Restart Devices: remotely restarts the devices.
Broadcast Messages: keep your employees informed of any updates or help them resolve any issues they may have by broadcasting messages remotely.
Update OS: keeping the operating system updated to its latest version can help prevent attackers from seeking known vulnerabilities they could exploit. Each OS updates comes with security patches and it would do well for businesses to implement them to ensure the integrity of their data.
Lock devices into Kiosks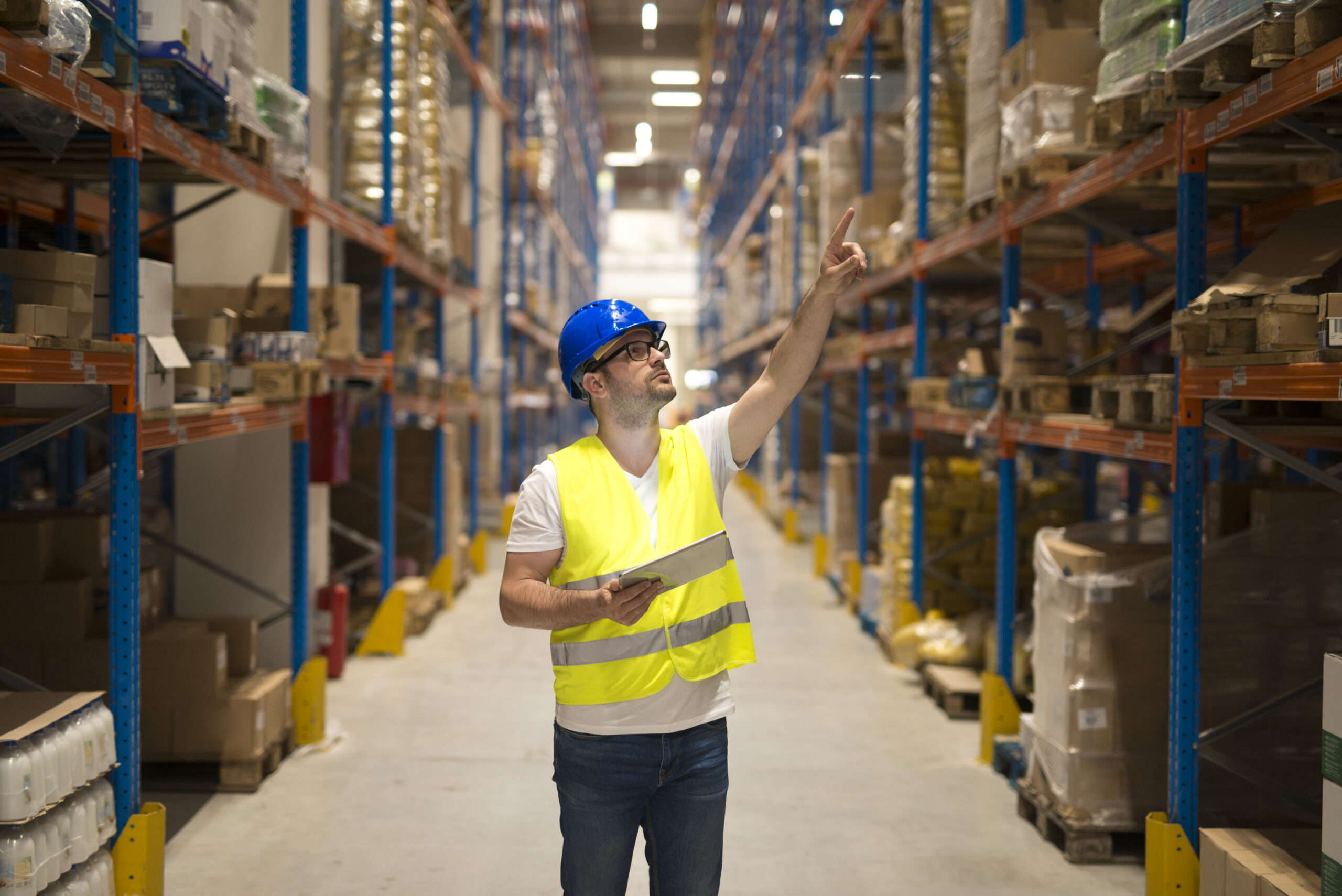 Locking down the devices with the essential applications
Ensure productivity and be compliant with the ELD mandate by locking down your devices in a kiosk mode. By whitelisting necessary applications, businesses can make sure their drivers don't slack away in delivering the shipment on time. You can run the desired application in the foreground and ensure that your drivers only exit from it once their shift is done.
If any issues – technical or otherwise crops up along the way, your drivers can easily get in touch with your IT team or any other admin staff through the Hexnode Kiosk Messenger. Various peripheral settings such as Network, Display, App, Advanced Lock, Messenger, Location etc. can be configured on Android devices locked down in a Kiosk mode.
Track the location of the devices
Being in the logistics industry, it is important to always keep track of the location of the devices. This not only ensures smooth flow of the freight but it also secures the safety of the company deployed devices that the drivers use as ELD. UEM can help admins to remotely track the location of each individual device from its console and even generate location history reports to get a clearer picture on the various geographical spots that the devices have been to. You can also initiate a remote scan to note where the device was last located.
Geofencing – A virtual fence to ensure security 
Create a geofence over an area to ensure the associated policies are activated on the enrolled devices as they enter the fence. These geofences can be applied on users, devices or groups. The devices will be marked as non-compliant once they move out of the fence.
Summing Up
The benefits that UEM provides to the logistics industry are plenty. When you consider how complex logistics has become with the onset of ecommerce and the rise in consumer demand, it only makes sense to embrace technology without hesitation and bring onboard digital tools that could help businesses simply their workflow to a considerable margin. UEM not only ensures the enhanced productivity of your work staff but it also plays an integral role in assisting businesses within the logistics industry to maintain an effective warehouse management and guide them in securing the devices with strict restrictive policies.
Ready to simplify your workflow and improve staff productivity?
Try Hexnode UEM