Security management is the overarching term that defines the various processes companies take to identify risks and mitigate them. Cybersecurity is pretty dynamic, and its complexity would just keep growing in the future. This can be quite overwhelming for organizations that have just begun foraging into maintaining security and compliance within their workplace.
According to some of the predictions made by Gartner, organizations would have to start focusing on implementing measures centered on data privacy and cybersecurity to reduce the impact of various security incidents. No matter how stringent your infrastructure maybe, it always leaves behind a slight possibility for security incidents to happen. Implementing security management within your organization lessens the impact of those incidents.
Businesses are increasingly relying on SaaS based solutions to secure networks, manage endpoints and implement a zero-trust framework within all of their business operations. Building up a strong endpoint management strategy is vital, as it not only looks into securing the devices of your employees but also protects the apps and data handled by them.
Minimize security management complexities with UEM
It wasn't until the pandemic that the importance of UEM was fully realised. It helped organizations manage their staff without worrying about employees leaking sensitive information and staying productive even while working remotely. UEM which comes with the combined capabilities of an MDM, MAM and EMM aids in resolving any issues that could cause damage to the organisation's systems and data. Here are some of the ways in which a UEM solution helps take care of some of the complexities admins may face in managing these devices.
Maintain device security
Lock it down with passwords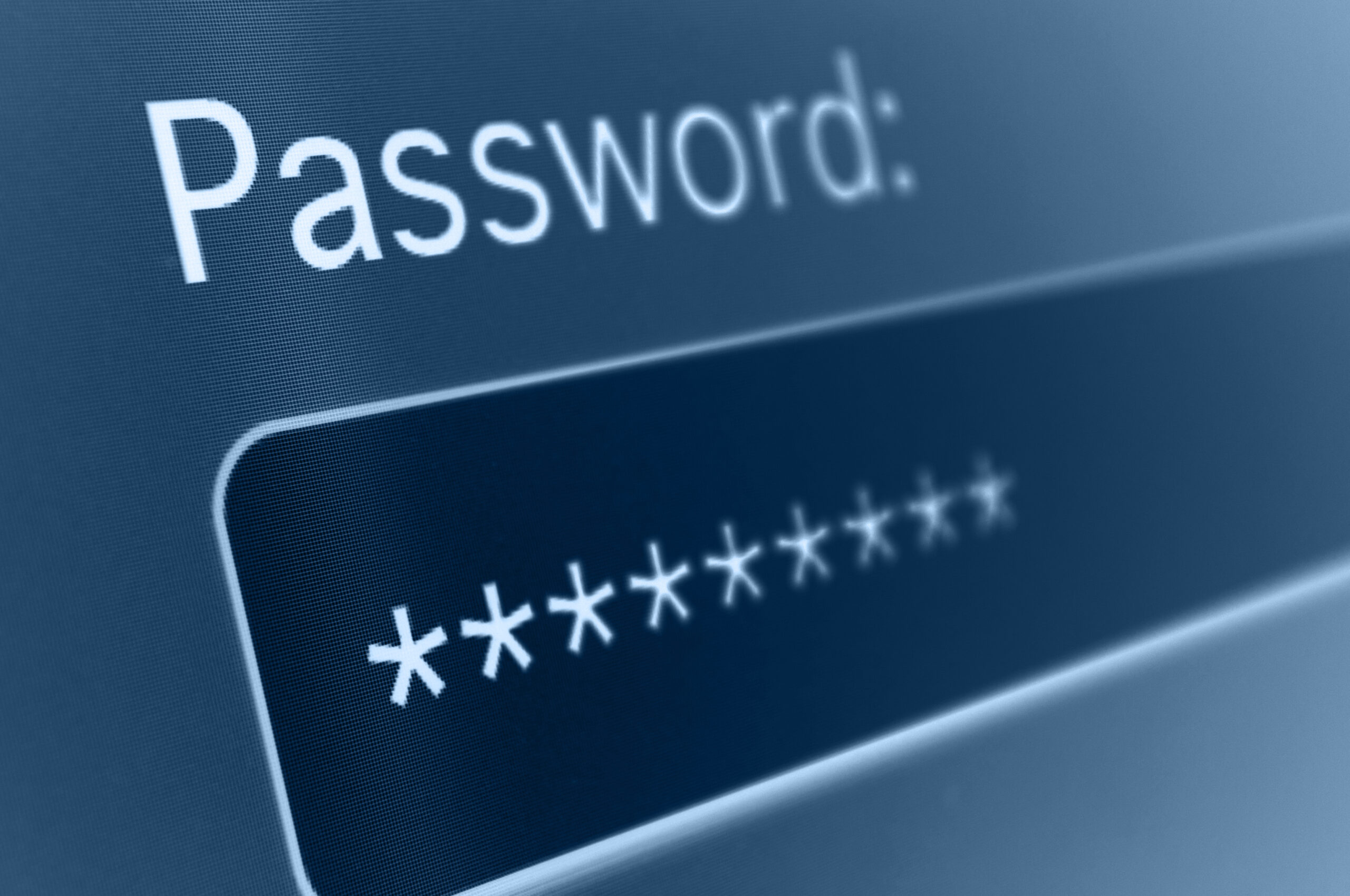 Securing devices with passwords
The first step to secure any device employees use is to make sure it is password enabled. Every organization would have its own password policy. The more complex the password requirements are, the better protected the devices would be. A Unified Endpoint Management (UEM) solution makes it easier for admins to remotely push their organization specific password policy to make sure all managed devices have it enabled.
Work containers can be created on personal devices of employees. This stops external parties from accessing your corporate resources. Passwords can be enabled on the work container to secure the information stored within the container, once the employee is done for the day.
Set ample restrictions
Restrictions can be set on the device functionalities to make sure users do not make any unauthorized changes to device settings. Giving users a free reign over the devices they use would inevitably put data protection at risk and leak data onto other sites prone to cybersecurity threats.
Upgrade those devices
The OS updates could be either be done automatically or scheduled to take place outside regular office hours to minimize any impact it would have on the work of your employees. Sometimes an updated operating system may not be compatible with the business operations of your organization. If that's the case, you could always choose to pause the update and test it out in an isolated test environment before rolling out to your systems.
Lock devices after a set period of inactivity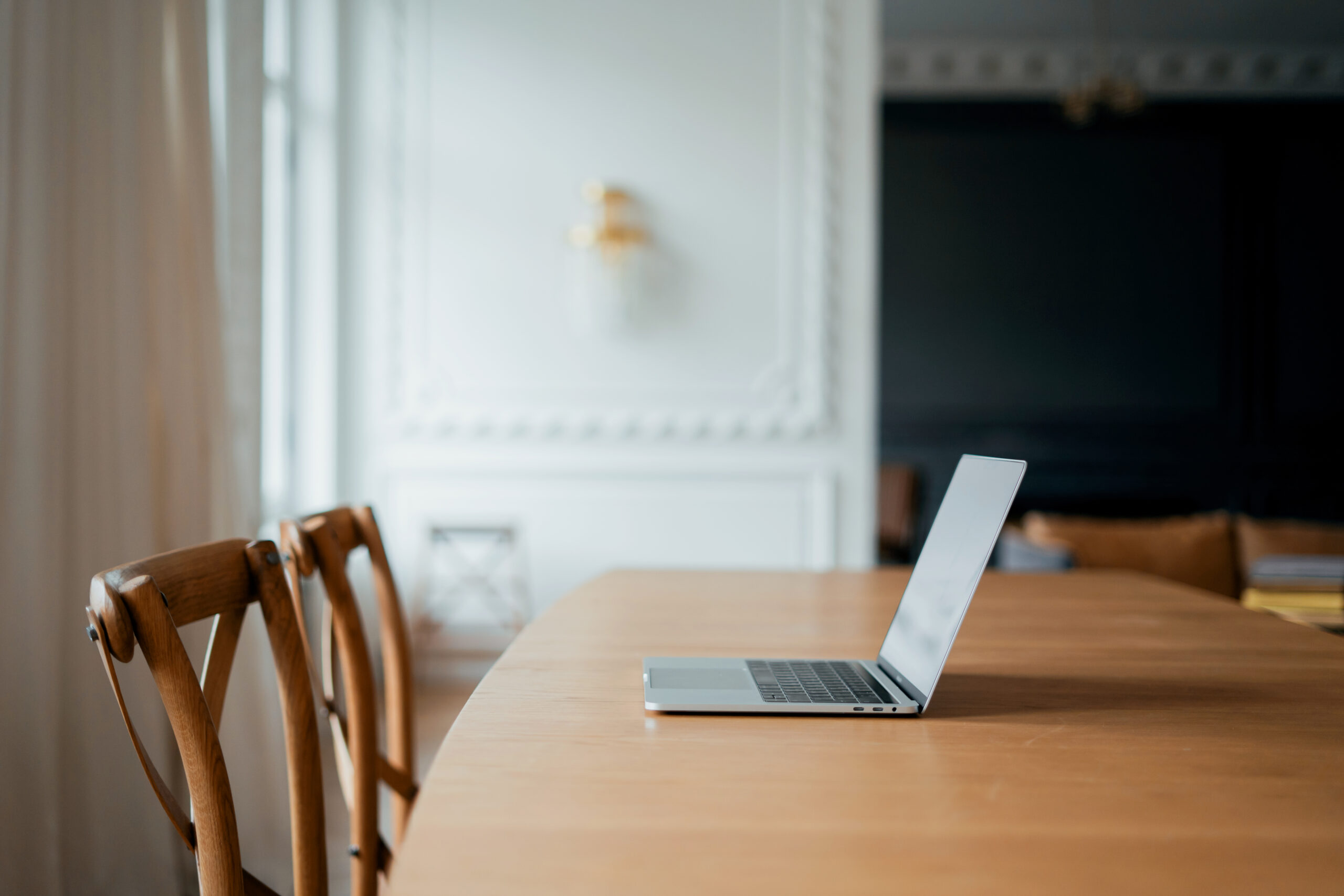 Lock down unattended devices
Maintaining a clear screen policy is integral to ensuring data security. Admins can set a pre-defined time interval in which the device will be locked. Users may not always think about locking the device when they are away from their system. Activating auto lock helps take care of that problem.
Use additional protective measures
Users can use smart cards to login to their Mac devices. The user will be authenticated via security certificates and a smart card PIN. This adds in an additional layer of security to authenticating users as it involves the use of encryption keys.
Identify jailbroken and rooted devices
Jailbroken and rooted phones give users admin level access to the device they use. Having such devices onboard can be risky to your organization. It allows users to customize the user interface and install any applications of their choice. A rooted device would make it easier for users to bypass the security restrictions placed on the device. A UEM solution can help admins detect the presence of these devices and take up appropriate measures to stop them from connecting to your corporate networks.
Device and data protection
Encryption
Encryption safeguards sensitive information by modifying the plain texts into secret codes that protects the information from hackers and other unauthorized parties. This text can only be deciphered with the help of an encryption key. It protects the confidentiality of data stored within the system or transmitted within networks. When the intended recipient receives the message, the information will be decrypted back to its original text.
Web filtering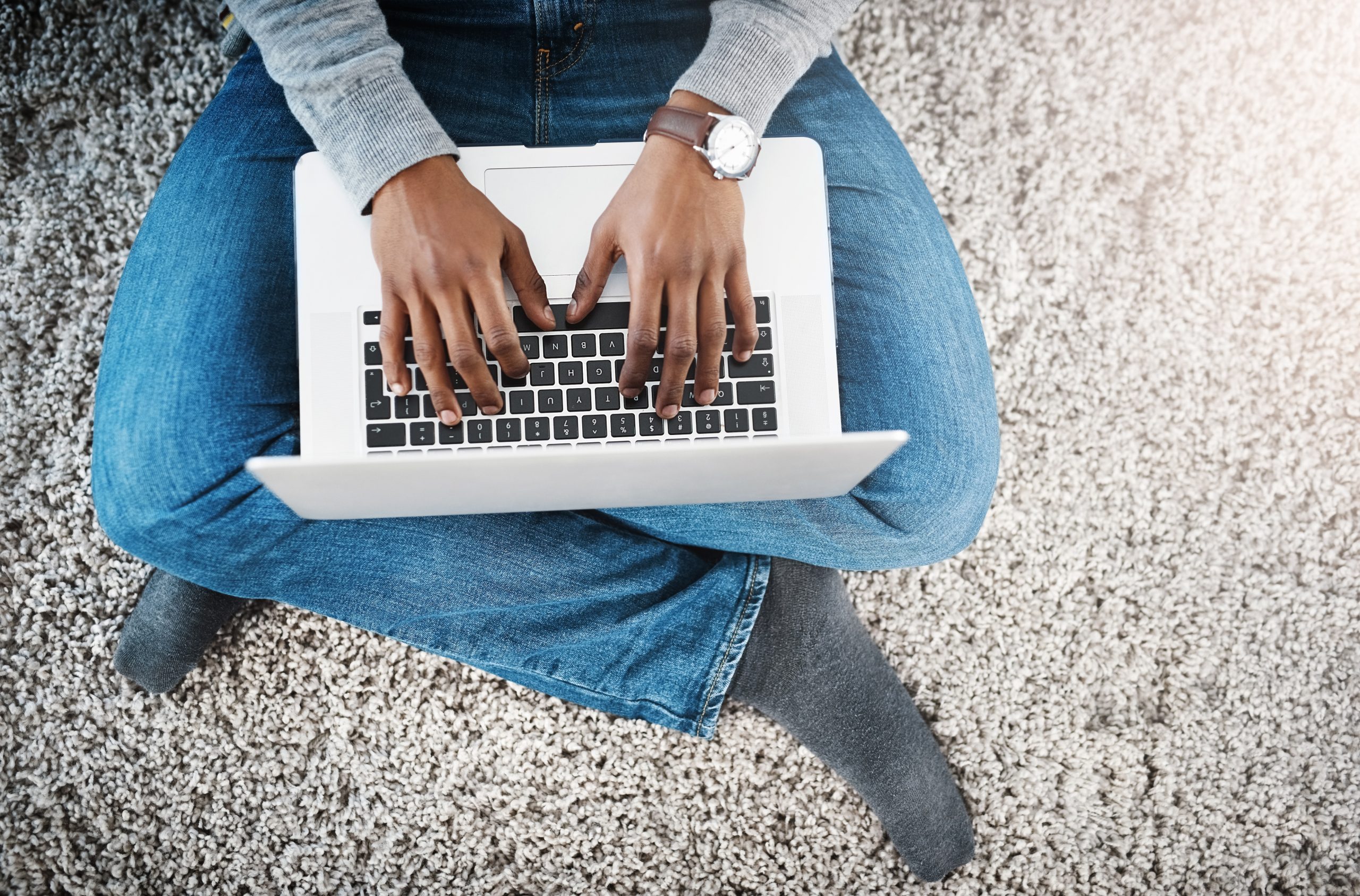 Block access to malicious websites
The internet has made our work a lot easier. Unfortunately, it also opens doors for many vulnerabilities and other threats to take place. Web filtering can block user access to sites that are prone to be risky.
Configure VPN settings
A VPN sets up an encryption connection between devices with the help of encryption keys. These keys will be used to encrypt and decrypt information passed between those devices. VPN comes in handy when remote users are trying to access corporate resources from their home or other external networks. This encrypted connection ensures the flow of sensitive information in and out of the networks stays protected.
Secure applications used within the enterprise
Restrict the installation of applications from unknown sources
You can leave the devices open to multiple security threats if you let users install applications from unknown sources. A UEM can help admins set restrictions on where users can install applications or better yet create an app repository where users can get access to all the applications they need.
Blacklist unsecure applications and websites
Admins can define a blacklisting policy on applications and websites not applicable to your organization. You can provide a list of blacklisted applications to users to give them an idea on all the applications not approved by the organization. Web filtering can be used to block access to websites known to contain malicious content.
Pre-define app configurations and permissions
It's important to maintain security of the applications you use within the organization. The app configurations and permissions can be pre-defined beforehand to stop users from making any authorized changes to the managed applications.
Monitor data consumption
A UEM solution provides admins with the flexibility to monitor the data consumption of the device and each application. Based on the inputs they receive, admins can then decide on the data limit they need to set for each of the applications. Various configurations such as network restrictions, data usage notification and data usage restriction can be set as well.
Manage privacy preferences in macOS devices
Privacy preferences is Apple's own security measure for Mac users to control the amount of information they would like to share with other users. Apple takes privacy pretty seriously and has privacy services baked into its OS to ensure data protection. No apps can access protected files or data without seeking prior permission from users. Constantly asking users for permissions can disrupt their work and be troublesome. Instead, admins can rely on a UEM solution to manage these permissions in advance. This ensures users are not disrupted in the midst of their work for granting approval.
Securely manage applications
The centralized app repository provides users with instant access to all the applications they need. A wide range of applications such as store apps, enterprise apps, VPP apps and managed app stores can be added within the repository. Enterprise applications can be silently installed on the user end devices and save them from the need to install applications on their own. The apps can also be uninstalled and remotely updated without requiring any user intervention.
Secure files and other content
Restrict the copying of files from work container to personal space of the user
Though BYOD provides employees the convenience to work with their own personal device, it often begs the question of how well data can be protected in such devices. Containerization or creating separate work containers on these devices helped some of the issues organizations had regarding data security and user privacy. UEMs help organizations manage content and secure sensitive information by restricting the copying of files from the work container to personal space of the user. Additional restrictions can be set to prevent users from sharing files via Bluetooth, NFC etc.
Secure and restrict access to networks on a "need to know" basis
Configure network settings to secure data
The way your organization secures networks would determine how strong your organization's security infrastructure really is. Configurations can be set on Wi-fi, VPN and APN settings to ensure users only connect to a corporate approved network. By letting users auto join your networks, you can save them from the trouble of remembering complex passwords each time they connect to your network. This also keeps the password safe from unauthorized users.
With more employees preferring to work remotely, organizations can make sure remote users securely connect to corporate resources by configuring the VPN settings. Admins can define the profile name, server, connection type, username and password.
Certificates can be deployed to enable devices to automatically connect to corporate resources. The certificates contain data that would authenticate the user before granting access to the resources. Security certificates help secure network connections and validates all communications passing through the corporate email server. It's important to ensure email security. They are usually one of the first point of entry for cyberattacks as a lot of sensitive information that passes in and out of networks passes through these emails. In addition to deploying a wide range of data loss prevention policies, email settings can be configured to allow devices to synchronize emails with the email server and remotely deploy mails.
Configure firewall settings
Firewall acts as a protective layer over networks to secure it from unauthorized attacks and intrusion. A firewall protects the application from unauthorized incoming connections. It creates a secure wall between internal and external networks, protecting both the devices and applications. A UEM solution help admins to remotely enable firewall and configure its settings on the managed endpoints. Some of the configurations include enabling stealth mode. A stealth mode prevents other users from discovering your Mac device. This ensures connections are only made from authorized applications. Admins can even shortlist the applications they need to use and manage request to incoming connections to those applications.
Remote management
Identify devices out of compliance
Conducting periodic compliance checks on the managed devices would give admins an idea on the current standing of their organization's security. Admins can identify devices that are out of compliance with the deployed policies. The reports could either be instantly accessed from the portal or be scheduled to appear in a weekly or a monthly period to the recipient. Access control measures can be implemented to protect the report from being accessed by unauthorized personnel.
Locate lost devices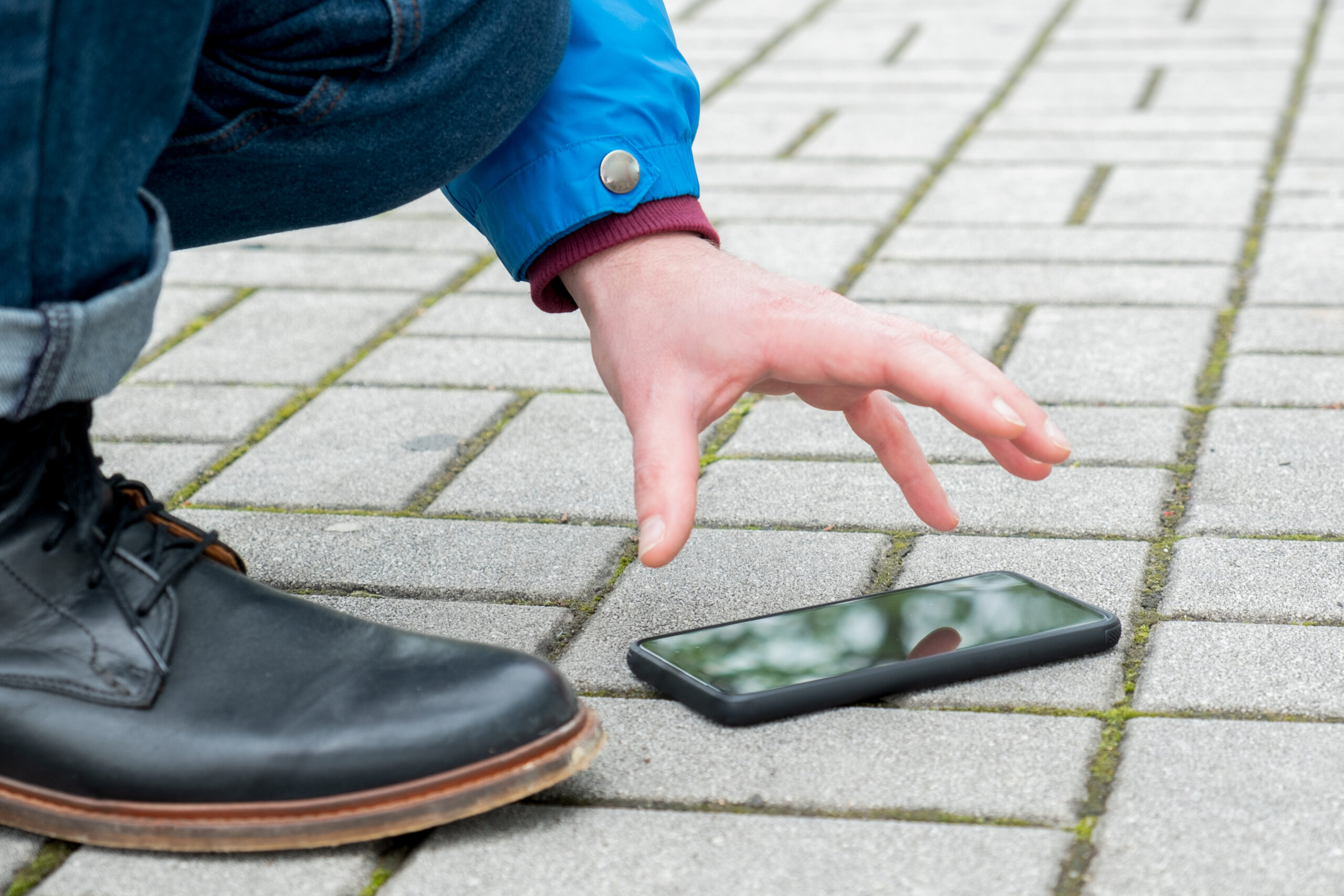 Securing lost devices
The location tracking feature can be used to fetch the current location of a lost device. Admins can get the real-time location of the misplaced device and also fetch a list of all the locations the device has been in. The location of the devices can be fetched either at periodic intervals or fetched in real time. The time interval with which the device needs to be fetched can be defined within the UEM console. The policy can be associated to devices, users and active directory domains.
Remotely wipe data on lost or stolen devices
You can ensure data protection on the lost or stolen devices by remotely wiping the data present within those devices. Admins could either choose to initiate a corporate wipe or a full device wipe. A corporate wipe would be more of an ideal choice when employees use their own personal devices for work. A corporate wipe would wipe just the data present within the work container. A full device wipe on the other hand would wipe away the entire contents of the device. The data wipe can be initiated remotely from the UEM portal.
Execute custom scripts
Scripts consists of commands used to automate a series of mundane and repetitive tasks. Deploying scripts to a large number of devices can be a tedious task. Admins can rely on a UEM solution to execute custom scripts on the devices. The scripts can be pushed remotely to a bulk number of devices. The scripts can be organized at the device and user level. The status of these scripts can be monitored from the portal.
Conclusion
UEM goes a long way in managing and maintaining the security of endpoints. For one, it helps to simplify a wide variety of administrative complexities admins usually come across when managing devices, such as the need to tackle multiple security risks and ensuring all users stay compliant with policies set up by your organization.
It helps improves the device performance with regular patch updates. Various restrictions can be set on the device to maintain its security and restrict users from making any untoward changes to the device settings. UEM also helps improve user performance as it takes away the need from users to install applications on their own or rely on other time-consuming processes that could otherwise be taken care off by a Unified Endpoint Management solution.
One of the biggest advantages of having a UEM solution onboard is its unified console that offers full device visibility. This is important as it provides admins with a complete overview of all the devices being managed within the organization, deployed applications and their compliancy. With BYOD and remote work on the rise, organizations are expected to be fully compatible working with a wide range of devices. UEM with its multi-platform support would help organizations manage these devices easily.
Securely manage endpoints with Hexnode UEM
How exactly does UEM help in securing your endpoints? Try Hexnode free for 14 days to know how
Sign up