In an increasingly mobile world, desktops are being phased out in favor of laptops and smartphones for corporate use. The 24/7 accessibility and support for remote work that the mobility provides can be a boon and a bane for organizations.
3 reasons why an MDM solution is necessary for your business
Security
Mobile device management software can be used to set up strict security policies on the device to safeguard the corporate data on it. Remote wipe, remote lock, etc can come in handy when devices house sensitive company data on it. Containerization on devices can ensure that the personal and corporate data of users remain separated at all times.
Gain Efficiency
MDM's are managed centrally by the IT admins of the company. It allows control and monitoring of all enrolled devices from a single console. Software updates, application installation, device setup, credentials and certificates, etc can be remotely pushed to the device and run in the background without user intervention. It saves time for employees and yields a more standardized setup for the organization.
Save Cost
Aside from the efficient workforce saving you expenses MDMs also facilitate the easier incorporation of BYOD in organizations. The use of employee devices for corporate work with an added security can save the company a load in device costs. The security settings also help save money in cases of lost devices by protecting the valuable corporate data on it.
Hexnode MDM
Hexnode MDM is the device management offering from Mitsogo Inc, a San Francisco based IT service provider founded in 2013. Hexnode is famous for its kiosk lockdown capabilities and comprehensive platform support. Hexnode MDM's extensive vendor partnership supports integration with several manufacturers like Samsung Knox, LG GATE, Kyocera, Honeywell etc.
Hexnode's complete MDM solution has received several accolades like the Gartner Peer Insights Customers' Choice for Unified Endpoint Management tools multiple times over the past years, G2 has recognized Hexnode as a high performer and Momentum leader of Fall 2019 in the EMM, MDM, MAM category. Hexnode is also the key innovator in the MarketsandMarkets global forecast (2018 – 2023) report for the MDM market.
SOTI MobiControl
Sales of the system or SOTI is a Canadian Software Vendor founded in 1995. IT provides Mobile device management and mobile security technologies, SOTI's MDM service is called MobiControl. SOTI started with MDM services but they have multiple software branches today. These include SOTI Snap, SOTI assist, SOTI insight, SOTI connect, and more.
MobiControl enables organizations to centrally manage and monitor devices regardless of their device types. The lack of licensing flexibility can be a deal-breaker in certain cases but the integrated suite of mobility and IoT services called SOTI ONE can help certain companies.
Hexnode MDM vs SOTI MobiControl
Meets Requirement
Android, iOS, iPadOS, macOS, windows, FireOS are supported by both SOTI MobiControl and Hexnode MDM. The support for tvOS is only available on Hexnode MDM. The support for ChromeOS is in the works for both vendors.
SOTI MobiControl is not the best or even close to it when it comes to kiosk capabilities. In Android kiosk mode MobiControl lacks the ability to convert the device into a digital signage display. It also lacks the granular level of device and website settings Hexnode MDM offers here. In iOS kiosk mode MobiControl lacks the provision for a multi-app kiosk mode. It also lacks the autonomous single app mode and web app kiosk mode. Hexnode supports all of these features along with a highly customizable advance website settings panel.
MobiControl falls way off the mark when it comes to Apple device management. It does not have the feature support and restriction capabilities most enterprises are looking for in a device management provider, so don't forget to double-check the trial to see if it has everything you need. Customers have also reported a relatively poor integration with cloud-based services like okta.
Hexnode also houses an in-depth app management and group policy management features. Hexnode supports 365 days of device location history retention while MobiControl relinquishes the data after every 200kb. Hexnode's hybrid solution is made to be used in almost every industrial scenario and is adjusted to meet user requirements.
Ease of use
A major factor contributing to the ease of use is the placement of the features, universal naming, and a simple user interface. Using the Hexnode MDM console is pretty much self-explanatory, the console is created with these universal guidelines making it easier for new MDM users to adapt and migrating users to adjust to quickly.
MobiControl has its own way of doing things. Several features are not where you would expect it to be and can take a while for customers to get used to. The lack of detailed support documents makes the navigation through the console harder than it needs to be. Another issue with the MobiControl is their frequent updates, small bug fixes, and other updates that are frequently pushed which requires a regular agent update. Failure to update causes the software to malfunction is certain cases.
The execution of policies on macOS and iOS devices takes considerably longer in MobiControl and can fail at times. Several bugs like these beat the purpose of having an MDM service to ease the workload for admins, especially in organizations managing thousands of devices. Hence it is important to all the pros and cons into consideration before going for a 'set it and forget it' kind of service like an MDM.
Ease of Setup
A simpler console makes the initial setup process easier for Hexnode users. Hexnode also introduced the getting started, a step by step guide for users to enroll, set up, and manage devices. Hexnode also provides policy templates for easier management of devices, especially groups.
SOTI MobiControl has a relatively harder setup procedure. The learning curve associated with the process is made harder by the lack of a good help documentation and support team. SOTI also lacks the ability to integrate and set up certain services like Microsoft System Center Configuration Manager. The migration from their 'Office 2007' looking console to their new console may make things easier.
Quality of Support
Trials, purchase, setup, management, there are several steps involved in the device management process and you deserve a vendor that provides quality service before and after purchase.
SOTI provides several support options but falls behind in execution. The lack of detailed help documentation causes regular doubts and concerns for users. The slow support team takes weeks if not months and lots of back and forth discussions to address customer concerns.
Hexnode has always received praise for its unmatched customer support. Customers rarely need help using Hexnode, but if you do need assistance there is a 24/5 dedicated live chat support to help. There is no concern too big or too small for the team of MDM experts. Any and all concerns will be addressed in a beat and are especially helpful if you don't want to go through those extensive help documents for answers.
Hexnode has been dubbed as one of the friendliest vendors not just because of the chat support but also because of the customer success managers that always puts the customer first. Unlike other vendors Hexnode MDM's service doesn't end at purchase; they provide services like feature addition on customer request and is always available to lend a helping hand.
Product direction
SOTI was famous for its UI which resembled Microsoft office 2007, it took them years to phase it out for their new UI. The lack of platform support for tvOS, lack of a detailed documentation, etc is a result of SOTI biting on more than they can chew.
They are trying hard to develop multiple solutions without perfecting their core offering. The focus on branching out and creating an ecosystem can hurt current users.
Hexnode MDM, on the other hand, is focused on delivering a flawless and complete solution for device management. Adding the missing features, developing faster feature support, and addressing customer requests remain their top priority.
Hexnode is one of the most rapidly growing MDM vendors. The introduction of zero-day support for new OS updates and releases, integration of IoT, ChromeOS, etc this year is a step in the right direction.
Plan Pricing
SOTI MobiControl pricing starts at $4.0 per device per month. The on-premise version starts at $7.5 per device per month. SOTI also provides a long line of essential features as add-ons which will increase the plan prices significantly. The lack of platform support and buggy consoles at a higher price point can be a setback for most customers.
Hexnode MDM prices its plans from $1 to $5.8 per device per month with a 15-device minimum. Hexnode MDM also provides bulk corporate discounts for large scale companies. The lower price with extensive platform support and free chat support will also make it an ideal solution for small and medium businesses.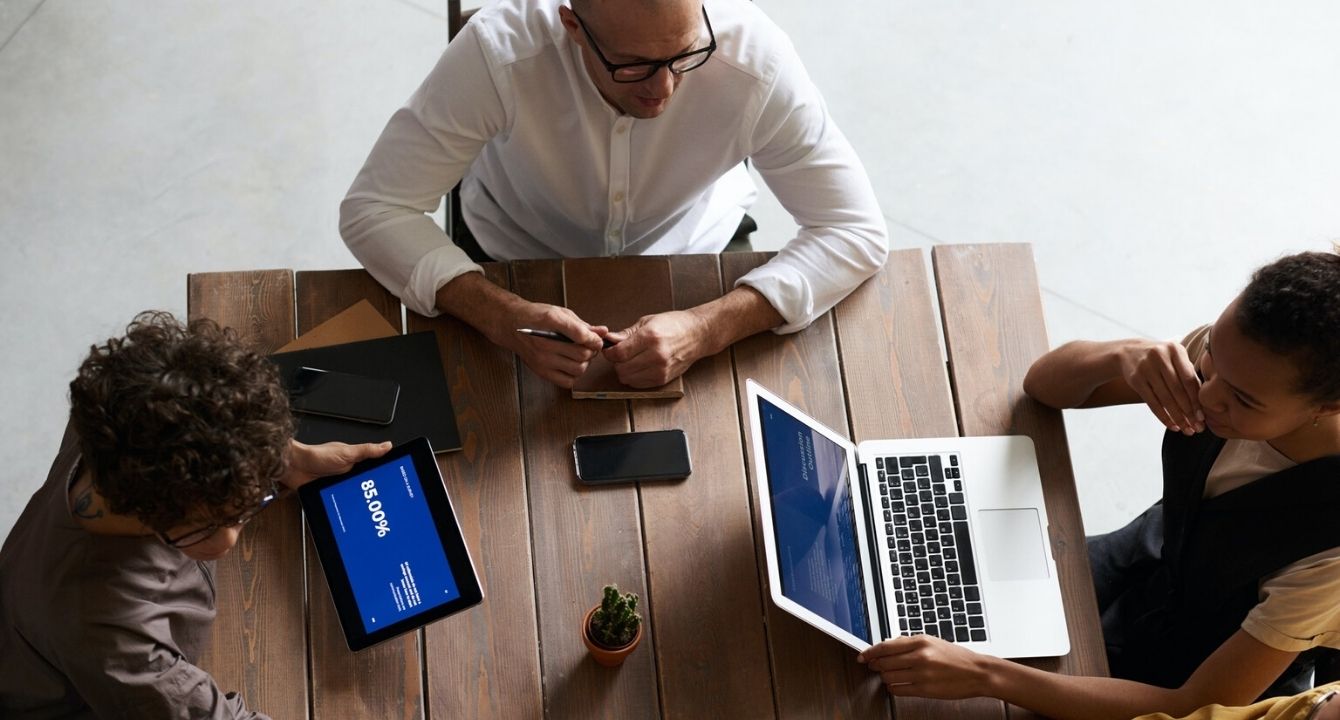 | | | |
| --- | --- | --- |
| User Ratings | Hexnode | SOTI MobiControl |
| Meets Requirement | 9.0 | 8.3 |
| Ease of Use | 8.8 | 8.2 |
| Ease of Setup | 8.5 | 7.7 |
| Quality of Support | 9.7 | 7.8 |
| Product Direction | 9.1 | 7.9 |
What our customers had to say about Hexnode
Don't just take my word for it here is what customers had to say:
Secure, easy to figure out, and you don't need an advanced degree to figure out how to manage your devices! Great customer support
The interface is very easy to use which cuts down on admin time. Support is very responsive and thorough. We primarily use Hexnode for Android, we use the multi-app kiosk mode in our elementary classrooms and it works wonderfully. We push all Android apps as APKs. I recently started adding some iOS devices and have Hexnode synced with our VPP account.
Support has been very responsive and helpful when we had questions.
Since inception SOTI was always in the shadow of its competitors. Today in a crowded MDM space MobiControl lacks the quality it takes to stand out and attract customers. The lack of perfection was always an Achilles heel for SOTI when compared to vendors like Hexnode MDM who leads the customer reviews and feedbacks among MDMs and has grown to be one of the best in less than half the time it took SOTI.
Disclaimer
All product and company names are trademarks™ or registered® trademarks of their respective holders. Use of them does not imply any affiliation with or endorsement by them. This information is up to date as of Oct 18, 2021