Kiosks, digital signages and POS – they are everywhere. With the rise of digital advertising and self-service, kiosks and other dedicated devices have begun to play a key role in improving customer satisfaction and brand awareness.
You can find a multitude of kiosk software providers, but how do you make sure that the one you choose fits in neatly with every requirement your business may have?
In this blog, we are going for an in depth analysis of Hexnode vs Esper, two kiosk solution providers that extend their management capabilities across various industries. But first, a brief introduction.
Hexnode UEM
Hexnode is an award winning UEM solution provided by Mitsogo Inc, an IT company based in San Francisco. Hexnode UEM's capabilities cover every facet IT admins would need to ensure the complete management and security of both corporate owned and employee-owned devices. 
Various enterprise integrations such as Android Enterprise, ASM, ABM, Samsung Knox, Google Workspace, Microsoft AD, Azure AD and Okta make it easier for organizations to enroll and deploy the necessary configurations to the managed devices. Hexnode even comes with the added advantage of providing users with its own dedicated kiosk browser and messenger. Hexnode also supports OEMConfig for Android Enterprise enabled devices.    
Esper
Esper is a Seattle based company with offices in the Silicon Valley. Though Esper can be classified as an MDM solution providing kiosk management capabilities, they specialize in device orchestration for Android based dedicated devices. In addition to a web-based console, they also provide DevOps APIs, SDK and CLI tools, thus giving developers a more streamlined approach to remotely troubleshoot, test, deploy and manage their own applications. They offer a purpose-built operating system known as Esper Enhanced Android (EEA) for Android fleets (this is only available in Esper Enhanced Android devices). Some of the benefits that users can get with EEA includes additional security, easier provisioning and remote debugging.
This all may sound great, but Esper's support only extends to Android devices. They also don't support the management of BYOD either. However, they do offer the support of bring your own dedicated devices. Though Esper supports multiple provisioning methods, it doesn't cover G Suite account for enrollment. Esper supports the management of both GMS and AOSP devices.   
Supported Platforms
Hexnode UEM:
Hexnode's UEM solution provides a holistic management of endpoints across various platforms. These include Android, Windows, iOS, macOS , tvOS, Fire OS and iPadOS. The solution's multi-platform support extends to its kiosk lockdown capabilities as well. In addition to Android, kiosk is also supported on iOS, Windows devices and Apple TVs.
Esper:
Esper currently only supports the management of Android devices. Their lack of support for devices running on other OS platforms is a huge setback as plenty of iOS, Windows devices and Apple TVs can be locked down to function as kiosks as well.
Hexnode vs Esper: Device management capabilities
Enrollment
Hexnode UEM:
With Hexnode UEM, organizations can enroll the devices in any way that fits in well with their organizational workflow. It offers quick enrollment options such as QR code, user centric enrollment options such as email and SMS. Other enrollment methods include Android Enterprise enrollment (afw), enrolling devices as device owner through ADB and over-the-air enrollment options such as Google's Zero Touch Enrollment, Samsung Knox Mobile Enrollment and ROM based enrollment. The benefits of using an MDM agent in a custom ROM device can be plenty. In addition to the silent installation of the necessary applications, admins can also have complete control over the entire lifecycle of the application, enable lost mode activation, make the MDM app non-removable by end users and more.  
Esper:
Esper offers multiple provisioning methods ranging from quick enrollment methods such as QR code provisioning, IMEI/Serial based enrollment and other hands-free enrollment options such as Google Zero Touch and Samsung Knox Mobile Enrollment. They also have a device provisioner, a tool offered by Esper that uses ADB (Android Debugging Tool) to provision Android devices. However, Esper lacks ROM based enrollment, an enrollment option which in itself comes with plenty of advantages, especially for organizations working alongside OEM vendors.
Policy Management
Hexnode UEM:
Policies can help you define the kind of configurations and restrictions you need to ensure that the managed devices function just the way you want it to. With Hexnode, association of policies are not just restricted to devices and device groups but they can also be associated with users, user groups and directory services. Policies can be cloned, modified, archived and deleted. One of the biggest advantages that Hexnode offers is its multi-platform support. Hexnode provides its users the convenience to apply a single policy with necessary configurations to all devices within the platform.
For example, you may want to ensure that all Android devices have their camera disabled. Once the policy disabling camera is pushed, it will be reflected on all the targeted devices within the platform. Admins can ensure that the deployed policies are active on the managed devices by running regular compliance checks on them from Hexnode's web console. 
Esper:
With regards to policy association, users have the option of choosing a device template and a compliance policy. The compliance policy which can be applied on the devices after provisioning consist of rules which defines how the devices must work. Once the policy is pushed, it cannot be changed by the end user. A device template, on the other hand, can only be applied during provisioning and not afterwards. The device template would usually consist of a compliance policy as well as other sections pertaining to apps, groups, branding and settings. 
The policies can be duplicated, viewed, edited and deleted. Esper's policy association is limited to only devices and groups of devices, it does not offer the flexibility of associating devices to users or domains. This can be a limitation for organizations with a complex business structure who may wish to expand beyond the means of associating policies to just individual devices and device groups. 
Application Management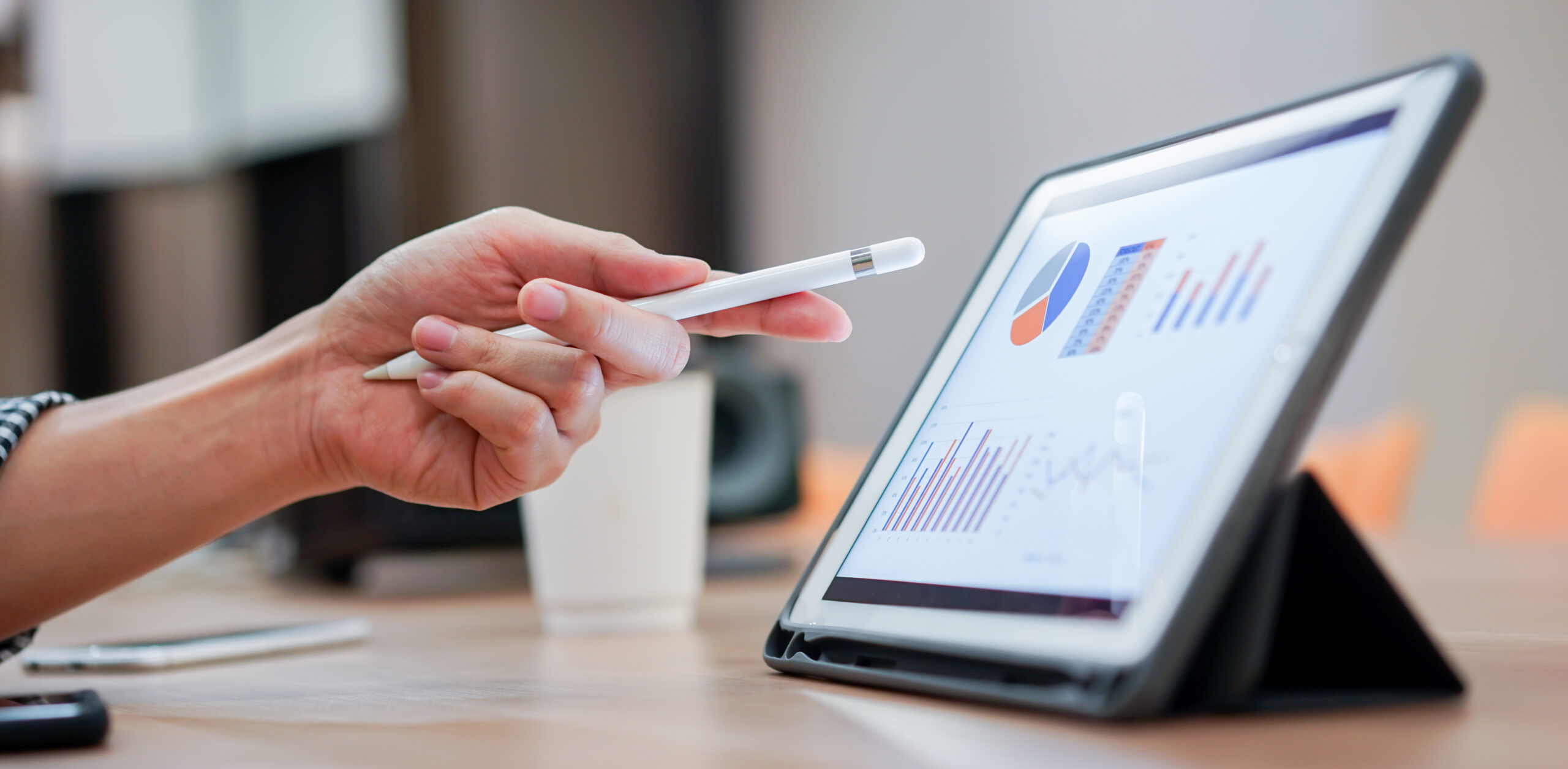 Managing relevant applications in kiosks
Hexnode UEM:
Enterprise applications, store apps, Managed Google apps and web apps can be installed and managed in its entirety from Hexnode's web console. In the case of ROM-enrolled devices, the Hexnode app which is added as the system app can be updated as well. Applications can also be added with their bundle id. In addition to this, admins can even downgrade enterprise applications, set apps as mandatory, blacklist/whitelist applications, set app configurations and permissions, clear app cache and monitor the data network usage of the applications
Esper:
Users are able to authorize two types of application on the devices, these include enterprise applications and applications from Managed Google Play store. During the provisioning process, users can approve a preloaded application from the template used while provisioning. Esper does offer decent app management capabilities which includes the installation and uninstallation of applications, editing and deleting app versions and allowing admins to remotely push applications, version updates and permission for private and Play Store apps.
Kiosk Management – Which vendor offers the better solution?
Application lockdown capabilities
Hexnode UEM:
Kiosk management is one of Hexnode UEM's strongest suites. It offers the support of single app kiosk, multi app kiosk and background apps.
Background apps are those applications that you might want to keep hidden from users. Let's take the good old camera as an example again. Imagine you need to deploy an application that requires the use of a camera (like Evernote, where users can take pictures to keep track of their work), but you don't want to have the camera app installed on the device, as users may misuse it.
So, what do you do in such a case? You can have the camera installed as a background app. In this way, you can make sure that the app stays hidden from the end user and is used only for its intended purpose. Once a background app is installed on the device, its icon stays hidden in the kiosk homescreen.
Hexnode also supports the silent installation of applications in kiosk mode, giving users a seamless user experience. Enterprise applications can be installed and updated in kiosk mode and the Hexnode app can be updated without exiting from the kiosk mode.
Esper:
Being one of the top contenders within the kiosk management industry, it's not surprising to note that Esper offers both single app and multi app kiosk management capabilities. Locking down devices to websites that are added to the allowlist (Esper's version of whitelisting) can come in handy across various industries especially within the education and retail sector. However, they do not support background apps.
Customization 

 
Hexnode UEM: 
Hexnode's customizing capabilities which includes the configuration of website kiosk settings and peripheral settings gives users more flexibility to personalize the kiosks according to their own business requirements. Some of which includes configuring the wifi settings, hiding the device status bar, notification bar and disabling the software and hardware buttons. Hexnode's kiosk management capabilities also extend to supporting lost mode in Android kiosks and enabling kiosk screen savers. Hexnode UEM even has a messaging feature known as Hexnode Messenger to enable secure communication between admins and end users when the devices are locked down in a kiosk mode. 
Esper:
Though Esper offers multiple customizing capabilities, they are limited. The status bars of the device and notification can be hidden. Various device centric settings can be configured. Admins can have control over the managed dedicated devices by deploying multiple restrictions on Wifi, bluetooth, USB and camera.  
Website Kiosk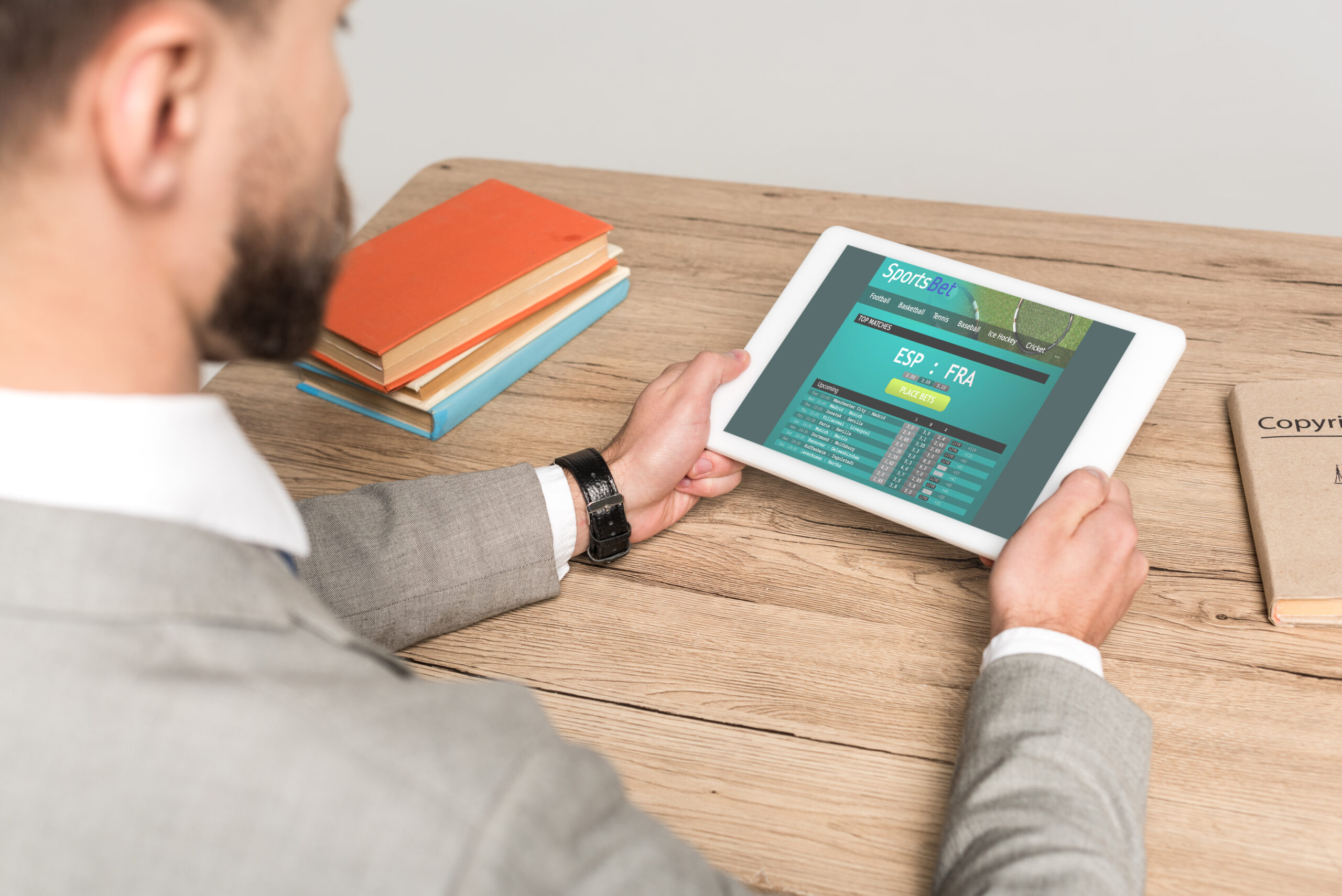 Locking down devices to essential websites
Hexnode UEM:
Hexnode has its very own dedicated kiosk browser for Android and iOS devices, which Esper lacks. Along with providing a more secure browser experience, Hexnode Kiosk Browser enables both single tab and multi tab browsing experience. Specific web application can be automatically launched upon device boot. Hexnode Browser Lite on the other hand, is a single tabbed browser with which users can open their desired web applications. External URLs within the app can also be opened, but they should be whitelisted first.   
Esper:
Esper does not have its own dedicated kiosk browser, however they offer a customized, safe chrome browsing experience with the help of managed configuration APIs. This allows admins to add specific URLs to the allowlist. This feature extends to disabling browser incognito mode and enabling forced safe search on the device.   
Exiting from Kiosk mode
Hexnode UEM:
Hexnode offers a more flexible approach when it comes to exiting from kiosk mode. Admins can either remotely disable kiosk mode from the Hexnode portal or users can manually exit the kiosk mode by entering the passcode by tapping anywhere on the kiosk homescreen for a specified number of times. Users can also exit from the kiosk mode when the application is open.
Esper: 
Exiting from kiosk mode in Esper can be a bit of a drawn-out process. Users are required to tap on the right-hand corner of the screen three times, once that's done, the Esper menu will show up. If the user has chosen the Esper settings app via the device template or the compliance policy, they would have to ask the support team for the authentication code to exit the kiosk.  
Digital Signage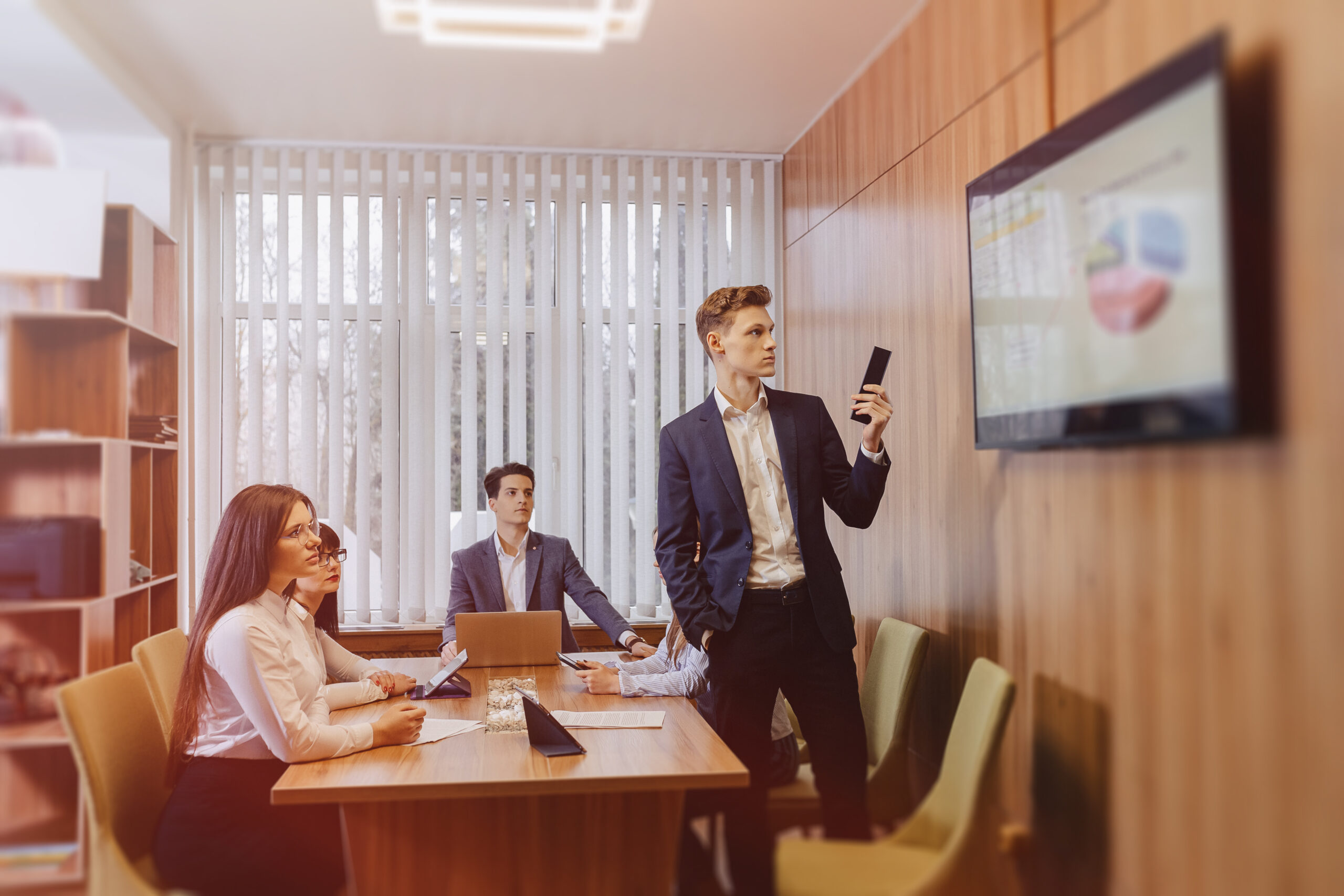 Hexnode supports multiple formats of media files for images (JPG and PNG), videos (MP4 and MKV) and audio (MP3 and OGG). While uploading videos, users can play their very own custom background music, define the transmission speed and animation of the content that is being displayed. You can organize the content by including sub folders within the files.
When it comes to digital advertising, it all boils down to how well businesses are able to have their content displayed. With Hexnode, users can configure the display settings of the digital signage by defining the right screen orientation, brightness and the time period after which the device needs to go to sleep. Once the files are deployed to their designated endpoints, users can view complete details of the file from the portal such as its file name, file type, number of files and status of the file. 
PDF and video files can be added as shortcuts to the kiosk home screen. You can either choose to open the documents with Hexnode document reader or play the video files with Hexnode media player. Other applications can be used to view the files as well, you just have to make sure that the app is granted storage access permission on the device and is added as a background app or in a kiosk mode within the kiosk policy. Both pdf files and video files can be added in a single app or multi app mode. The files can also be set to auto launch after the specified period set within the policy.  
Esper:
Esper's support of digital signage includes offering visibility and control, real time management and no touch deployment. Users can upload or transfer files of multiple formats to individual devices and device groups, check the transfer status of the file, add necessary tags and descriptions to the uploaded file and delete the said file from the console when needed.   
Conclusion: Who's it going to be?
Choosing the right provider to meet your business requirements can be a real head scratcher. Esper does appear to be a commendable choice for managing kiosks and other dedicated devices, but here's why you would want to go for Hexnode UEM. 
| | | |
| --- | --- | --- |
| Feature | Esper  | Hexnode UEM |
| Multi-Platform Support | N | Y |
| G Suite Integration | N | Y |
| Dedicated Kiosk Browser | N | Y |
| Dedicated Kiosk Messenger | N | Y |
| ROM based Enrollment | N | Y |
Manage your kiosks with Hexnode
Kiosk management shouldn't be as hard as it seems. Try Hexnode to efficiently manage your kiosks.
Free Trial
Disclaimer
All product and company names are trademarks™ or registered® trademarks of their respective holders. Use of them does not imply any affiliation with or endorsement by them.