In a technology-driven workplace, employee management can become a headache when the tech they use for work cannot be supervised. In addition, the lack of oversight leads to security threats like device misappropriation, data breaches and identity thefts.
The problems multiply when you have employees working remote and across a variety of device platforms. For larger organizations, the sheer need to provide secure access to corporate network and resources is always a hurdle–which is why investing in a UEM solution is a great step towards improving device security and user productivity.
Why are UEMs so effective? 

 
Ease of remote management – An organization may have employees working remotely, working on several shifts, working on the field, or maybe just a lot of employees in the office. UEM's help manage your workforce effectively through policies that meet your organizational standards.  

 

BYOD support– Bring your own device is now a trend in many companies; it saves the initial investment for the company, but managing them can be difficult as mixing work life and personal life can often turn ugly. UEM's allow for containerization of the work data leading to effective management of the devices without intruding into the employee's personal life. 

 

Increase network security – It can be an accident, malicious software, a planned attack, or an inside job; security threats can come from anywhere. A firm security policy on corporate devices implemented via a UEM solution can save your company data and money. 

 

Improved regulatory compliance – Several countries have strict data privacy regulations in place, and as an organization, it is essential to ensure that you work within these guidelines. UEM's help in adhering and monitoring the adherence to these guidelines by the employees.
Reduced IT needs – The IT management can be small and work much more efficiently with a UEM solution in place. Managing devices, data, network usage, all from a single console, it's never been easier.
Hexnode UEM

 
Hexnode is a San Fransico based enterprise mobility and endpoint security company. The Hexnode UEM platform for unified desktop, mobile, and workplace IoT management is used in over 105 countries–from SMBs to large corporations and governments.  
Hexnode's user centered approach to deploying configurations, apps and security controls across enterprise endpoints is the new standard for modern management, which has allowed it to be a step above the rest of the vendors who still follow the legacy device management approach. Zero-day support for the new OS updates and features is the cherry on the cake. 
SureMDM
SureMDM is the MDM service from an United States based company called 42gears, founded in 2009. The company provides enterprise mobility solutions and gained a reputation for its endpoint management solution. They are a company that aims to scale and extend with the rapidly changing workplaces and businesses.   
Like Hexnode UEM, SureMDM has been on the receiving end of multiple accolades from Gartner and other leading technology research companies. Both SureMDM and Hexnode UEM provides a free trial, for customers to test their platforms.
Hexnode UEM vs SureMDM:

 Why Hexnode UEM is the popular choice 

 
Meets Requirement 
 Hexnode and SureMDM support platforms like iOS, iPadOS, macOS, Android, FireOS, and Windows. However, Hexnode UEM provides support for tvOS which most of the other UEM vendors lack. The extent of available features supported is where Hexnode outshines the competition with its performance.  
Hexnode UEM devotes a lot of resources to strengthen their kiosk features like digital signage, secure browsers, etc. As a result, users get to experience a comprehensive and fine-tuned kiosk experience with Hexnode UEM. 
SureMDM provides a dedicated kiosk management product called SureLock that transforms off-the-shelf devices into kiosks.  
The feature support for macOS is more comprehensive with Hexnode with feature configurations like VPN, Firewall, CardDAV, CalDAV, LDAP, Kernel extensions, Firewall, screensaver, smart card authentication, etc. For iOS devices, Hexnode supports configuring APN, VPN, and managing CardDAV, CalDAV, and LDAP, which most vendors have difficulty delivering. 
Ease of use and Setup 
 Hexnode's step-by-step setup guide will help any user set up their organization quickly without any external support. The addition of the getting started wizard, and the easy-to-navigate and straightforward UI will aid migrating users and new users alike. 
When it comes to groups, Hexnode UEM provides the ability to create and manage device groups and user groups either statically or dynamically. This ability to apply policies to groups that dynamically change based on preset conditions is the level of automation that simplifies your IT management needs. 
App groups are another popular feature that is hard to find in most other MDMs. The lack of it can become a challenge for users as it becomes harder to push apps in bulk. In addition, Hexnode UEM supports the downgrading of apps to previous versions, which can become a frustrating task to execute manually. 
Quality of Support 
Hexnode has always been praised for its unmatched customer support. A 24×5 dedicated live chat support team comes bundled with any Hexnode MDM license. The customers also can directly call the support team or even send an email with their query. Hexnode product experts usually respond within a couple of minutes or maybe even within a few seconds. There is no question too big or too small for the team of MDM experts. Any concerns are addressed instantly, which is especially helpful if you don't want to go through those extensive help documents for answers. 
Hexnode has been dubbed as one of the friendliest vendors because of the chat support and the customer success managers who always put the customer first. Hexnode's service doesn't just end at purchase. They provide services like feature development on customer request and is always available to lend a helping hand, definitely someone you would love to do business with for the long term. 
Plan Pricing 
Small and medium businesses choose Hexnode for its affordability, starting as low as $1 per month. Large-scale businesses prefer Hexnode's bulk discounts and offers.  Hexnode charges $1 to $5.8 per device per month, depending on the features one need. 
SureMDM is priced higher, which can be a dealbreaker even considering their free addons with higher plans. Entry-level plans start at $3.99 and go all the way up to $7.99 per device per month. SureMDM also provides their features as separate products like SureLock, SureVideo which can act as standalone products or work in cohesion with the MDM.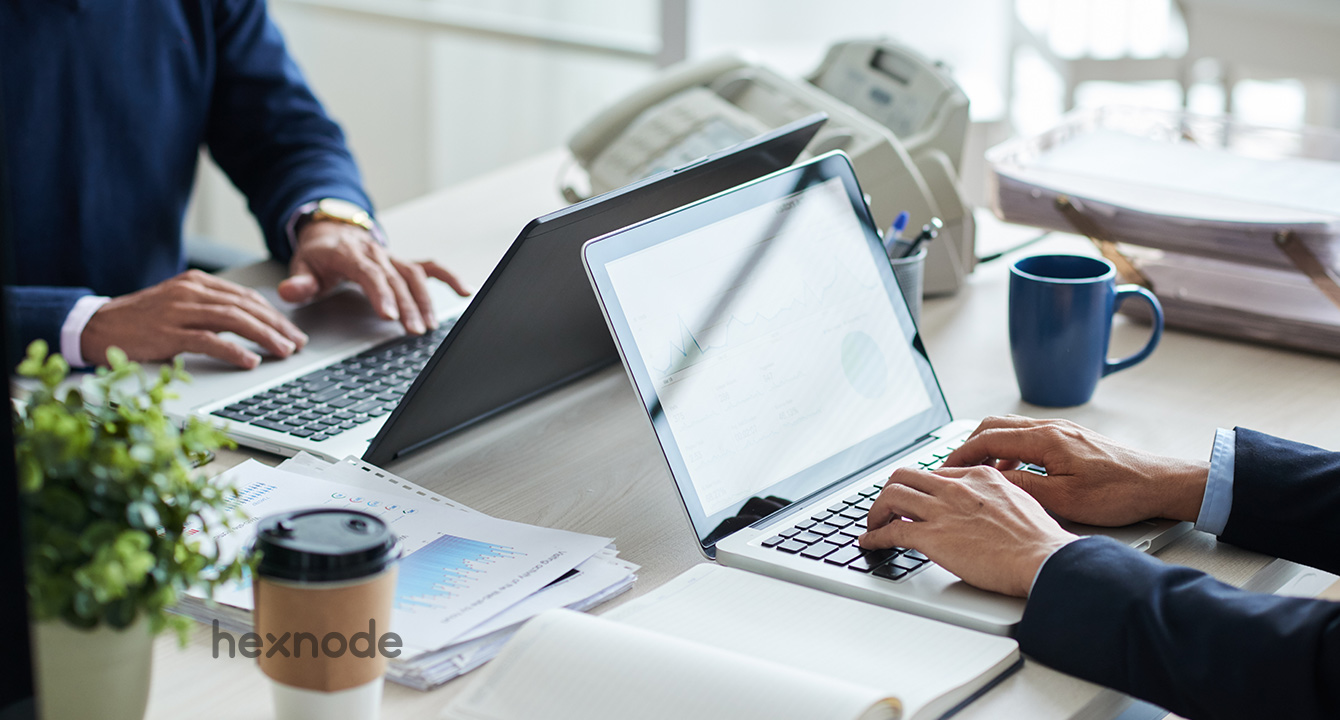 What customers say about Hexnode
Don't just take my word for it here is what customers had to say:
This tool is so easy to use and to setup policies, no complex settings everything is at your finger tips ready to create your policy. Enrolling a device is just scanning a qr code! Its that simple. App catalog is amazing! so sleek and looks really appealing.
easy to push apps to elementary teachers. the selections are unlimited. I get all devices in one website
Great feature set for price point. It meets our tribal requirements without paying for features we don't need or won't use.
Hexnode UEM and SureMDM share many similarities, making the differences a critical factor in choosing the perfect fit for your organization. Both sellers provide a free trial so that you can evaluate your business needs and test out the product before you make your decision. 
Disclaimer
All product and company names are trademarks™ or registered® trademarks of their respective holders. Use of them does not imply any affiliation with or endorsement by them. This information is up to date as of Oct 18, 2021.