It has been traditionally difficult for enterprise IT to keep pace with the rapidly changing workplace mobility landscape. Digital transformation of enterprises has urged IT to find a unified method of managing the diverse device form factors that came into the workplace, and with these diverse assets taken out of the corporate perimeter, the pandemic now has made it further harder.
Most of the enterprises the world over have already employed work from home, and many are planning to continue this even after the crisis ends, considering the competitive edge it can impart to the company's overall operations. So, as long as this "Everywhere Enterprise" trend shows no signs of slowing down, relying on endpoint management solutions is not just a choice, but a necessity for robust enterprise security. All these facts have collectively driven a new wave of interest among organizations in investing in potential endpoint management solutions more than ever.
Things to consider before choosing your UEM solution
UEM solutions are critical infrastructure components for any business, and as every organization varies in its reliance on workplace technologies, the one that best suits each depends upon its unique administration, management and support requirements. However, the general things to keep in mind while choosing a UEM solution includes:
The solution should be scalable and need to work seamlessly across multi-OS and multi-vendor devices supporting a globally distributed workforce.
The solution should augment the organization's security posture.
The solution should manage the entire device life cycle.
The solution should automate all possible time-consuming tasks from onboarding to decommissioning devices.
The solution should be able to set up policies for all management scenarios related to different job functions.
The solution should be cost-effective and should drive an impressive ROI.
Now that you have an idea of the best practices of choosing UEMs for organizations struggling with traditional IT management methods. As a further step, let us evaluate and break down the differences between the industry-leading UEM solution Hexnode and Samsung-owned mobility management suite Knox Manage to check how the two compares, especially in the case of Android device management.
Hexnode UEM
Hexnode UEM is an award-winning enterprise security and endpoint management offering from Mitsogo Inc., a San Fransisco based IT service provider founded in 2013. With its extensive feature stack and comprehensive platform support, Hexnode has been trusted by industry leaders around the world. Hexnode's kiosk management capabilities and enterprise-ready integrations make it a key player in the UEM market for which Gartner has recognized Hexnode in its Midmarket Context: Magic Quadrant for UEM 2021.
When the functionalities offered by its industry peers fall short of meeting enterprise requirements, Hexnode takes a few steps further in offering unique features to let organizations secure their heterogeneous environments and stay within regulatory guidelines. Same day support for new OSs and the latest management APIs enable Hexnode always to be ahead of the curve. With the rising number of businesses supporting remote and distributed workforces, Hexnode's Remote Monitoring and Management services are more relevant than ever to address the demanding challenges of Anywhere Enterprise.
Knox Manage
Knox Manage is the cross-platform EMM solution offered by Samsung and comes as an additional management service in its Knox Suite apart from other offerings like Knox Platform for Enterprise, Knox Mobile Enrollment and Knox E-FOTA. Being a Samsung offering, Knox Manage highly focuses on Android device management, along with which it offers support for a few other platforms widely used by enterprises.
The real time monitoring and remote management features with Knox Manage work well in troubleshooting issues with the corporate endpoints at different geographic locations. This cloud based solution leverages the capabilities of all other Samsung management offerings for automated and hassle-free device management. Integration with other enterprise programs like Android Enterprise also makes it easy for Knox Manage to handle different enterprise scenarios.
Hexnode vs Knox Manage: Top reasons why Hexnode wins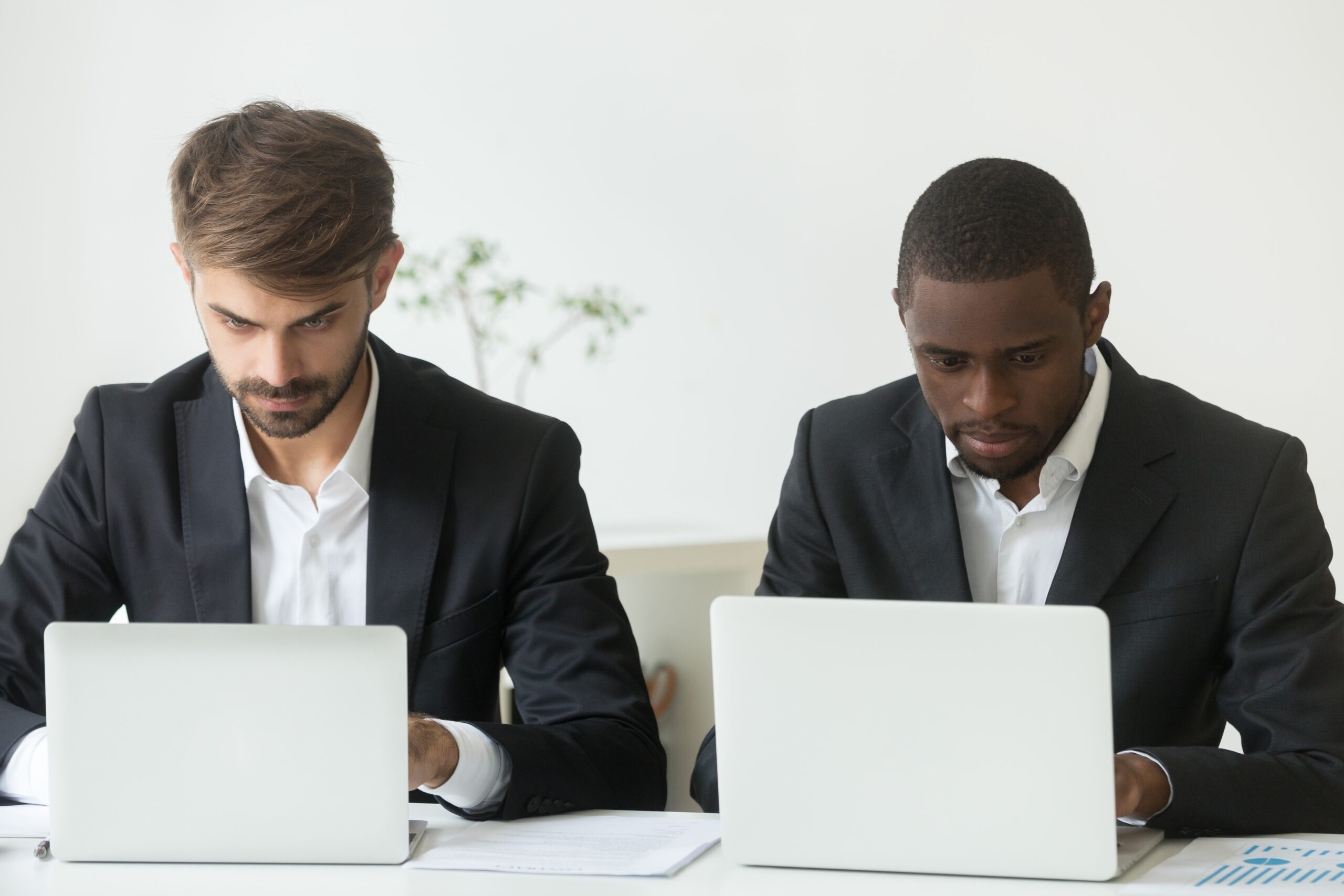 Shoulder-to-shoulder comparison: Hexnode vs Knox Manage
Meets requirement
Hexnode supports a variety of OS platforms like Android, iOS, iPadOS, Windows, macOS, tvOS, FireOS and even plans to add support for platforms like ChromeOS. Knox Manage, being optimized for only managing Samsung Galaxy devices offers less in the way of other Androids, iOS and Windows for which they have support. To add, there is no support for any other commonly used OS platforms, which means that you will have to depend on another solution to manage the other corporate assets, and the more products you depend upon, the harder it is to take action promptly and more complex the endpoint management process becomes.
Both the players play fairly well in remote management, content management, application management and compliance management for the platforms they support, but Hexnode's extensive integration with all the several manufacturers like Kyocera, Honeywell, LG GATE and even Samsung Knox gives it an upper hand in integrating any new management features to its console in no time leveraging OEMConfig.
Both the solutions have a host of kiosk management features for handling single app, multi app and website lockdown scenarios but the good perk of Hexnode here is that it offers kiosk lockdown for most of the platforms it supports in contrast to Knox Manage which has kiosk support for only Legacy Android and Android Enterprise devices.
As Knox Manage is primarily focused on Android device management, weighing up the Android management pros and cons makes sense. Here's is a quick chart showing some of the core management features for which Hexnode has proved to be organizations' odds-on-favorite.
| Feature | Hexnode | Knox Manage |
| --- | --- | --- |
| Safe mode | Supported on Standard Android (below Android 7.0), Samsung Knox 1.0+ and Android Enterprise Device Owner | Supported on Samsung Knox 1.0 or higher and Android Enterprise Device Owner 6.0+ |
| Screen timeout | Supported on Standard Android, Samsung Knox 2.5+, LG GATE, Kyocera business phones and Android Enterprise Device Owner. | Supported on Samsung Knox 1.0 or higher and on Android devices enrolled in AE. |
| Change Wallpaper | Supported on Android 4.4+ and Amazon Fire OS 5.0+. | Supported on Samsung Knox 1.0+ and Android Enterprise Device Owner 7.0+. |
| Boot/Shutdown Animation | Supported on Samsung Knox 2.5+. | Supported on Samsung Knox 2.5+. |
| Integration with G Suite | Supported on Hexnode. | Not supported. Only AD/LDAP directories can be synced. G Suite uses secure LDAP. |
| SSO login for technicians | Admin can easily enable technicians to log in using their Google/Microsoft/Okta credentials. | IT admins can enable SSO login for sub-admins using their Samsung account credentials. |
| Enable/Disable Lost Mode | IT can lock the device in lost mode and display a short message and phone number for reaching the owner. Supported on all Android devices. | On non-Samsung Android devices, this action is supported only on the devices with Android 8.0 (Oreo) and lower. |
| Kiosk mode | Supported on all Android devices except those enrolled in Android Enterprise as a profile owner. Android Go devices may need to be enrolled in Android Enterprise for kiosk mode to work properly. | This mode is supported on non-Samsung Android devices including Android Go. |
Ease of use and setup
An easy to manage web console that gives IT visibility into the management policy status and a flawless UI which makes it easy to configure, manage and monitor enterprise assets is something both the solution has. When the Quick Start Wizard with Knox Manage makes the setup process easier, the Getting started section of Hexnode quickly guides the users and helps them make their endpoints work-ready.
Quick and over-the-air enrollment methods are another important factor that makes the onboarding processes easy. Both the vendors streamline mass enrollment of devices using Android Zero Touch Enrollment and Knox Mobile Enrollment for Android, and Apple Business Manager for iOS. When it comes to Windows, their automated enrollment program, the Windows Autopilot, is something Hexnode has in its pipeline though it supports mass deployments through ppkg enrollment. Apart from these automated enrollment methods, Hexnode has some nearer to hands-free methods like QR code enrollment and ROM enrollment.
When it comes to the case of over-the-air app deployments, both the solution offers support for Apple's VPP program, thereby enabling bulk purchase and distribution of iOS apps, though Hexnode supports the program for macOS and tvOS as well. However, this makes a win-win situation for both the parties in terms of quick app distribution, with Knox Manage having the feature for at least iOS, the only Apple platform it has support for.
Quality of support
Technical support is an area Hexnode always pioneers since its inception. The unmatched support offered by Hexnode's technical support team involves 24/5 dedicated live chat and call support and anytime access through emails. The product demonstrations, prompt replies to queries and quick troubleshooting, everything is praised by their customers. Apart from this, Hexnode also has a comprehensive knowledge base with getting started and troubleshooting guides along with exclusive guides all the supported features and other resources in the library, including blogs, white papers, datasheets and Hexnode Connect – the forums, only makes it easier for the users to get to know Hexnode.
Knox Manage also has a good support team consisting of technical experts (no need to mention the expertise they will be having in managing Samsung gadgets) but reaching out to them is much complex as there is a set of procedures to enable technical support in Knox Manage. Though the technical documentation and resource inventory speaks for it, the inconvenience caused by the set of processes the admins have to set up really counts as a drawback.
Product direction

Hexnode UEM always tries to be an all-encompassing solution, and these efforts have contributed greatly towards its journey towards a one-size-fits-all solution. The Hexnode team always focuses on user experience and is sure to give priority to customer requested features whenever they are adding new features to their management suite. Well, into the future, the product is looking to extend its support to more OS platforms, even non-standard operating systems on which the latest smart devices run along with IoT device variants like wearables and printers.



Being a Samsung-offered management solution, Knox Manage focuses on making most of its offerings optimized for Samsung Knox device management. This indeed makes it a real contender in the case of Samsung Knox device management, but it would have been better if the solution has the same focus for other OSs too or at least for other Android vendors, only after which we can consider them as a good to have Android Management solution.
Plan pricing
Reasonable pricing is Hexnode's another sweet perk. Five different pricing plans starting from the basic management suite offered at a $1 per month rate makes Hexnode a much affordable solution for SMEs.
Knox Manage can be obtained either as a part of Knox Suite or as an individual solution that could be purchased from its resellers. However, if used as a part of the Knox Suite, the organization needs to obtain the Knox Suite license key from a Reseller. Anyhow, the individual annual commercial license for Knox purchased from a reseller costs something around $16 to $20.
Talking about the trials offered, both the solutions offer a free full-feature trial to explore their products, the trial period being 14 days for Hexnode UEM and 90 days for Knox Manage.
What our customers had to say about Hexnode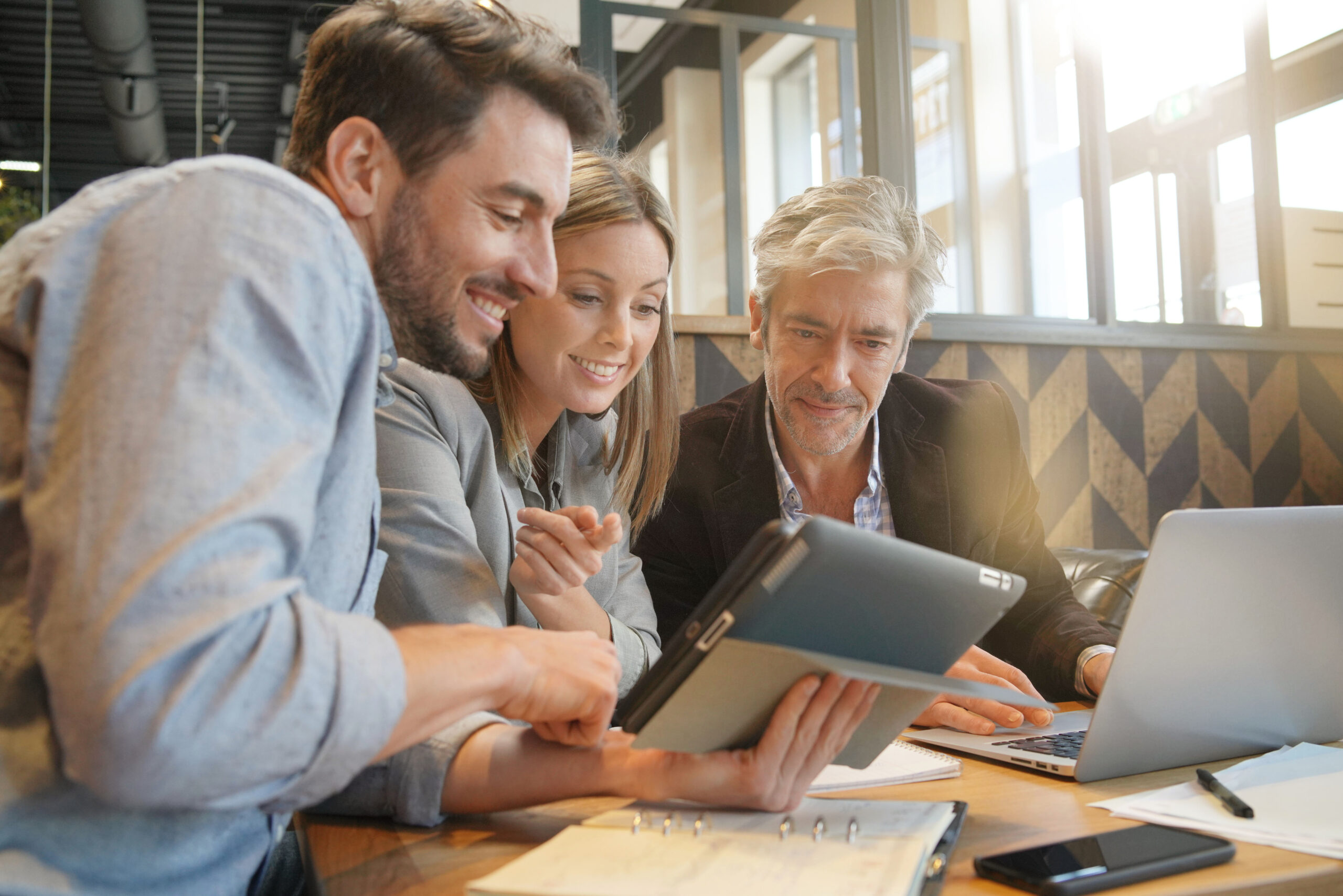 Hexnode's prime focus is customer satisfaction
Don't just take our word for it, see what our customers are saying!
The service and the product has been excellent as well as the follow up from the marketing team.
– Reg W.
Our implementation of Hexnode started as a replacement for some very expensive time-clocks from our HR partner, we needed a way to centrally manage the iPads for use as time-clocks. Now, we're using Hexnode for temperature logging kiosks, timeclocks, iPhones for our security, and more iPads soon to be used for our maintenance staff.
– Steven B.
Hexnode offers several different levels of features. We needed to lock down a Samsung Galaxy Tab E to only use one program. Their first level feature, Kiosk mode, is all we needed to be able to do this. It works great. The tablets auto boot into the program we have installed and all other functions of the tablet are disabled or not accessible. On top of this, they are by far the cheapest company we've found to offer this feature. Software is easy to install and easy to use. The intial policy setup in the management URL takes a little time, but is also easy. Once the setup is complete, you can assign the policy to whatever device needs it. You can have multiple policies if needed as well. I've contacted customer service a few times for figuring out how to do something, finding where a setting is, and purchasing a license. Each time the representative was kind and knowledgeable.
– Christopher H.
The verdict
From what we have discussed so far, it is evident that Knox Manage is a satisfactory provider of Android management offerings, but it fails to scale up as an overarching solution tackling the management hazards coming with all the corporate devices regardless of their platform. Hexnode, on the other hand, enables a single-interface control over the wide spectrum of connecting devices and acts as the one-stop solution for all UEM needs. Even when we stress on Samsung Knox device management for which the latter is clearly the top contender, Hexnode being a Samsung Knox Validated Partner makes the cut by integrating all the Samsung offered cutting-edge device management features like Knox Platform for Enterprise, Knox Mobile Enrollment, Knox Service Plugin and everything in between.

Start your free trial today!
Sign up for Hexnode's 14-days fully functional free trial and see yourself whether it's worth it.
SIGN UP NOW
Disclaimer
All product and company names are trademarks™ or registered® trademarks of their respective holders. Use of them does not imply any affiliation with or endorsement by them.