SMEs often face a number of challenges when it comes to technology. These challenges can range from the simple (e.g., cash flow) to the more technical (e.g., IT infrastructure). This article will explore 14 of the most useful tech services for SMEs that address these challenges and provide solutions in light of them.
SMEs often tend to opt for cheaper tech services only to end up paying more for maintaining several services rather than using a comprehensive service that takes care of a significant part of their requirement. Most of the services listed below offer free trials so that users can familiarize themselves with the platform before they make an investment.
Endpoint management
1. Hexnode
Hexnode is an award-winning UEM solution that focuses on improving enterprise security while making IT management a breeze for enterprises. Hexnode supports seamless deployment and monitoring of devices and users even if they are working remotely. Bulk deployments, pre-configuration of devices, self-enrollment, and zero-touch enrollment are some of the most sought-after deployment functionalities provided by Hexnode.
Enforce password policies like complexity, age, history, etc., and device restrictions like feature restrictions, blacklisting and whitelisting of websites, telecom expense management, blocking root and jailbreak attempts, etc., via Hexnode UEM can bolster enterprise data and device security exponentially. Admins can also configure network settings remotely to ensure that the corporate-enabled devices do not connect to public or potentially harmful networks.
Additional remote security features like remote wipe, remote view, remote control, file manager, Hexnode Messenger, etc., can also double up as remote troubleshooting services. In addition, Hexnode also facilitates the execution of custom scripts remotely on windows and macOS devices.
Application management is another area where Hexnode UEM shines. Provisions like OEMConfig, app configuration, bulk app deployment, distribution of in-house apps, app catalogs, whitelisting and blacklisting of applications, app kiosks, etc., make Hexnode UEM one of the best endpoint management solutions for SMEs.
Device compliance monitoring allows admins to lock devices or take the necessary actions instantly if the corporate-enabled assets fall out of compliance. Additionally, admins can enable Real-time location tracking and geofencing for businesses with employees who travel a lot or work remotely. Companies can collect detailed reports and stats of the monitored endpoints regularly from the Hexnode UEM portal.
Express: 1$/device/month (Free 14 day trial)
Pro: $1.8/device/month
Enterprise: $2.8/device/month
Ultimate: $3.8/device/month
Ultra: $5.8/device/month
Internal communication
2. Slack
Slack is a network of services that connects like-minded individuals who want to find solutions to common workplace problems. The services are focused on building teams and not individual relationships. Some of the services include Slack apps, messages, notifications, live chat services, and integrations with other popular services such as Google Drive and Dropbox. Beyond these services, you also have access to events, groups, channels, and screen-sharing services for your business communications needs.
The service is free for use with limited features for up to 10 users or messages sent per day. If you need more than the allotted number of messages or users, you can upgrade services, but most small businesses will not need this. The most popular alternative is Microsoft Teams, suited for companies that host more employees and generate enough revenue to deploy a Microsoft Office 365 ecosystem.
Basic: Free
Pro: $6.67/month
Business+: $12.50/month
Enterprise grid: Contact sales
Video conferencing
3. Zoom
Zoom is a video conferencing service for computers, tablets, and smartphones that allows you to collaborate with co-workers and clients. The services are confidential, secure, and available at the touch of a button. Zoom can be used with any device that has an internet connection, and it is simple for overseas meetings or trips. The services are also compatible with Slack services (mentioned above). Bloomberg Businessweek has endorsed it as one of the top services to use for business communications.
The services are available with monthly, quarterly, and yearly subscriptions that range from free services for up to three meetings per month and charge $129 per user on an annual contract. You can also upgrade services to more advanced features such as Zoom Rooms (multi-user video meetings), custom URLs, call-in services, and others.
Basic: Free
Pro: $14.99/month/license
Business: $19.99/month/license
Enterprise: Contact sales
Automation
4. Zapier
Zapier services allow users to automate their workflow with integrations to the platform. With Zapier services, you can connect services from various companies and have them work together. For example, a salesperson tracking dashboard could be integrated with the chat services of Slack, where information is shared in real-time for an easier time monitoring leads and conversions. In addition, the service integrates with services from over 1500 companies that you use, such as Google, Evernote, etc.
The services start at free for 15 connections, but you can customize your free services with lenses or premium services to pay for extra features. The services are relatively new, but they could become more valuable in the future depending on how widely used they get by services and services.
Basic: Free
Starter: $19.99/month
Professional: $49/month
Team: $299/month
Company: $599/month
Design
5. Canva
Canva helps users create professional-looking designs and graphics with limited design knowledge. Canva gives you access to over 1 million customizable templates and over 1 billion photos. The services also offer templates for different types of businesses, such as social media marketing, branding, graphic design, and email newsletters, among others.
The services start at free for the basic plan but will require payment for advanced features like uploading .eps or .dxf files or exporting larger images in various formats like JPEGs and PNGs. You may also need the paid services in order to work with premium elements and designing services. Canva is a product that is used by newbies and professionals alike, making it one of the first services to deploy for any type of enterprise.
Basic: Free
Pro: $12.99/month for the first user, and $6.99/month for each additional user – 30-day free trial
Enterprise: $30/month – 30 day free trial
Customer relation management
6. Hubspot
The services offered by Hubspot include marketing hub, sales hub, service hub, CMS hub, and operations hub. These services are suitable for businesses of all types and sizes that want to grow and build brand awareness. Hubspot has helped over 121,000 businesses in over 120 countries manage and grow their marketing teams from a unified portal.
With Hubspot offering multiple services, the pricing can get a little tricky. Enterprises can opt for a bundle plan that combines several Hubspot services and is distributed as tiers that can be opted based on the size and requirements of the enterprise. They also allow the purchase of plans with individual services split into multiple levels for businesses looking for lighter marketing assistance.
Starter: $45/month for up to marketing 1000 contacts
Professional: $800/month for up to 2000 marketing contacts
Enterprise: $3200/month for up to 10000 marketing contacts
7. Hootsuite
Hootsuite allows users to monitor and manage their social media accounts from a single centralized console. These include Facebook, Twitter, Linked In, Instagram, and Pinterest. As a result, businesses can easily schedule posts, manage their social media, and interact with their customers. You can also monitor your feed and respond to any mentions or requests that are sent your way.
The services start at $29 per month for Hootsuite Pro, giving you access to analytics, social listening, conversational marketing services, and more. There is also a free service that limits the number of accounts you can monitor at a time, but it should be enough to give you an idea of the platform and its benefits for your business.
Professional: $49/month
Team: $129/month
Business: $599/month
Enterprise: Contact sales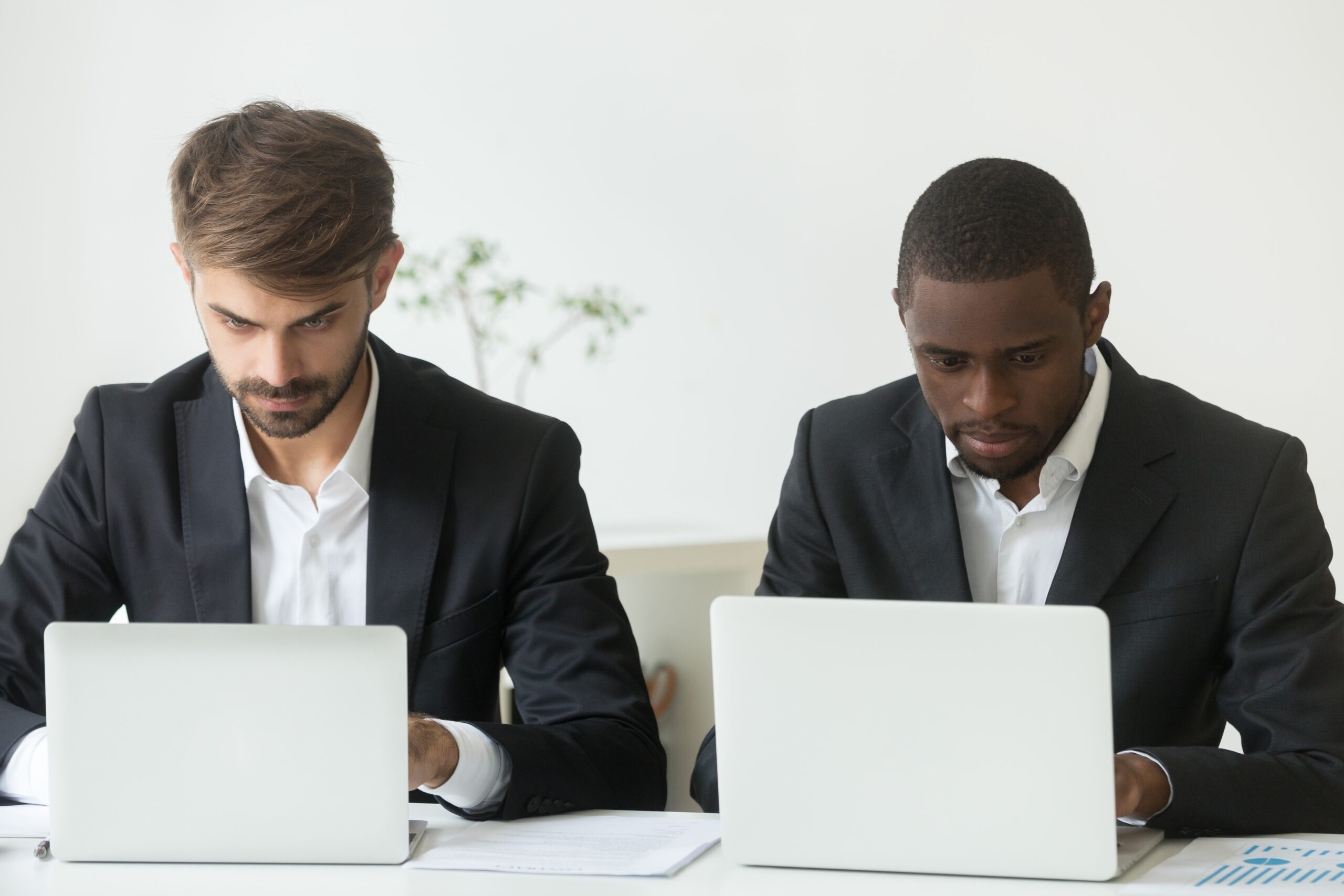 Email marketing
8. Mailchimp
Mailchimp is an all-in-one email marketing service for small businesses and enterprises. With Mailchimp, users can design emails and send them to clients with a single click. In addition, users can set up flows for emails so that they are automatically sent based on the customer's preferences or monitor when your customers open your emails.
Mailchimp services start at $10 per month with no long-term commitments, which is excellent for small businesses that want to try out their services before committing. Expanding services is easy too because Mailchimp services start from a single account but let you add more accounts as needed. Mailchimp built-in tools that combine and streamline your outbound marketing efforts.
Basic: Free
Essentials: $9.99/month
Standard: $14.99/month
Premium: $299/month
Website builder
9. WordPress
WordPress is an open-source website management and hosting platform that forms the basis of over 50% of the websites on the internet. WordPress provides an extensive drag and drop website creator that small businesses can leverage without the need for dedicating website development resources.
WordPress services start at $10 per month, which may seem expensive at first, but it includes unlimited bandwidth, storage space, and premium support, which are all critical for small businesses. In addition, the subscription comes with payment collection, advanced SEO tools, automated site backups, premium designs for online stores, integration with shipping providers, access to 50000 premium plugins, and more.
Personal: $4/month
Premium: $18/month – 30-day free trial
Business: $25/month
E-Commerce: $45/month
Accounting software
10. Freshbooks
FreshBooks offers services for invoicing services for businesses of all sizes. With FreshBooks, you can send invoices out to customers with a single click and have them billed automatically as well. FreshBooks also offers services for administrative accounting like vendor relationship management and expense tracking.
FreshBooks services start at $15 per month, and there are also some great deals offered on the service that make it easy to upgrade to higher plans without spending too much money at once. All in all, FreshBooks services provide many valuable services in a single platform and would be an excellent choice for most businesses.
Lite: $10.80/month
Plus: $19.80/month
Premium: $40.50/month
Select: Custom pricing
Payment collection
11. Stripe
Stripe is an online payment processing service that simplifies the process of payment collection from across the globe. Stripe hosts a fully integrated suite of payment products. In addition, several security features like fraud detection and buyer support remove the hassle of complications in payments for your business.
Stripe is available across 135 countries, which should cover the area of business for most SMEs. Stripe follows a pay-as-you-go system for invoicing which means you only pay for what you use. They also provide migration assistance and account management for businesses that are looking to switch providers. Users can also create virtual credit/debit cards via Stripe to unify their payment methods.
Integrated suite: 2.9% + $0.30/transaction (for cards and wallets)
Customized suite: Contact sales
Human resources
12. BambooHR
BambooHR is an award-winning HR solution that maintains and manages information throughout an employee's life cycle. They ideally cater to small and medium-sized businesses. BambooHR's performance management software unifies the process of hiring, onboarding, evaluation, and more.
BambooHR significantly boosts productivity by cutting down the menial employee management tasks and automation. Continuous feedback and evaluations through the platform ensure that the business keeps track of its employees and their contributions. The platform is pretty self-explanatory and takes negligible time to set up, making the transition process seamless if you want to migrate.
Essentials: $4.95/employee/month
Advantage: $8.25/employee/month
Documentation management
13. DocuSign
DocuSign is one of the industry leaders when it comes to electronic signature solutions. DocuSign helps businesses smoothly transition to digital authentication for documents from the traditional hard copies. In addition, they provide a host of integration options like Salesforce, Microsoft, Google, Apple, and many more.
DocuSign helps make customer relations smoother and saves time for every party involved. They have over 85 million users worldwide can be attributed as one of the most reliable e-signature and approval services. They have a 66 net promoter score which is on the level with the likes of Apple and Amazon.
Personal: $10/user/month
Standard: $25/user/month
Business Pro: $40/user/month
Advanced solutions: Contact sales
Customer success
14. Zendesk
Zendesk is a help-desk management solution that offers customizable tools and services for customer service teams. Zendesk offers flexibility in ticket management with an automated workflow. The Zendesk Chat helps you engage with customers in real-time via chat or messaging. They also support mobile devices with native iOS, iPadOS, and Android applications.
Zendesk also boasts a sunshine platform that can be used to develop custom experiences for the customer. In addition, it allows users to integrate and modify the Zendesk platform to adapt to their processes and flows. The sunshine platform uses common languages along with open standards making it easily understandable.
Suite Team: $49/agent/month
Suite Growth: $79/agent/month
Suite Professional: $99/agent/month
FAQs
What CRM software is best for a small business?
Customer relations form the crux of any successful business. Automation, ease of use, customer support, requirements met, and pricing should be taken into consideration before selecting the best CRM software.
We have compiled 14 of the most useful tech solutions for SMEs along with a CRM software called Hubspot, one of the most useful CRMs for small and medium-sized businesses.
Zoho CRM, ActiveCampaign, Freshworks, EngageBay, Drip, and GetResponse are excellent alternatives to try if you feel that Hubspot isn't a good fit for you.
How are small businesses adapting to the pandemic?
Small businesses have adapted well to the effects of the pandemic by moving the bulk of their work online. Enabling remote work assisted by tools like Hexnode UEM, DocuSign, BambooHR, and more has helped businesses streamline their work process.
The connectivity provided by services like Zoom, Slack, Zendesk, and other services listed here in 14 of the most helpful tech solutions for SMEs has helped businesses work through the pandemic unaffected.
What are the best social media tools for small businesses?
With the advent of social media, businesses need to maintain a quality social media presence to engage and connect with their customers. However, regular posting and interaction with followers across several social media platforms can become a hassle for managers.
Hootsuite is the best social media tool for small businesses, as mentioned above in 14 of the most useful tech solutions for SMEs. They also provide a free plan for startups and individuals looking to manage three accounts or less. In addition, the unification of several social media platforms helps save time on repetitive tasks.
What is the best design software for a small business?
As mentioned in our list above, about 14 of the most useful tech solutions for SMEs, Canva is the best design software for small businesses. The host of free services provided is sufficient for most companies. If you opt for the premium plan, you get to use nearly a billion templates to keep your designs fresh.
Canva employs a simple drag and drop system for design making it suitable for users who don't have prior design experience. Venngage, Visme, and RenderForest are all good niche-specific alternatives for Canva.
What is the best device management solution for small businesses?
Dedicated mobile device management solutions have lost their appeal owing to the rise of Unified endpoint management solutions. Instead, users prefer a comprehensive solution that can carry out Mobile Application Management (MAM), Mobile device Management (MDM), Mobile Content Management (MCM), and more from a single unified console.
Hexnode UEM is the best device management solution for small businesses based on the extensive feature list provided and the quality of monitoring and management. In addition, Hexnode helps safeguard enterprise assets and data, making it one of the first solutions to deploy as a small business owner.