Rise of school management software
Managing a school is no mean task. Hundreds of students come and go each year, sometimes even thousands and schools must maintain the record of each of these students. Before the COVID-19 pandemic, most schools resorted to manual methods for tracking of attendance, preparation of mark sheets, processing fee receipts, etc. Once the pandemic began, schools had to use online platforms to carry these procedures. With time, it helped them streamline their everyday tasks. Here we look at the five most essential school management software services that simplify student and device enrollment and other day-to-day activities.
1. Seamless student admission process
In terms of monitoring and evaluating queries, generating and maintaining student records, the online admissions & student enrollment process in schools is highly time-consuming. In addition, it takes a long time to validate student data, create a merit list based on predefined criteria for different admission rounds and seat availability. Delays and errors are inevitable when dealing with piles of paperwork and documentation. Along with this, they need to regularly update parents and students throughout the process.
Yet, student enrollment can be a complete online procedure with little to no manual tasks. Mastersoft's Student Enrolling System is intended to manage all student enrollment activities and consolidate them into a cloud-based system. The enrollment system's primary goal is to assist staff members in enrolling students and maintaining their information in a database.
2. Smooth device deployment for students
Usually, when we talk about enrollment for school, it is assumed to be student enrollment. However, in this case, we will also talk about device enrollment.
Device enrollment is the onboarding of devices in the device management console. There are multiple scenarios for device enrollment. Firstly, schools can provide the device that students will use during their course. For this, the schools must ensure the safety and security of the devices as well as the data. Deploying and configuring each device one by one can be a tiring task for IT admins. A UEM solution such as Hexnode can make device enrollment a smooth process by allowing bulk deployment. With Hexnode,
Device configurations can be set up using policies and pushed to multiple devices simultaneously.
The Kiosk lockdown mode restricts the use of any unwanted applications or functions.
Admins can also remotely install the various mandatory applications and maintain the security protocols.
Help sync student data on the devices from any directory services or their student database.
The next question is, what happens when schools adopt BYOD models in the classroom? Using Hexnode,
Schools can enroll personal devices to the school management console. For example, integrating Hexnode with Apple School Manager provides a simplified enrollment and smooth device monitoring experience.
The UEM solution can be used to create separate storage containers on the device for school and personal use. Hexnode uses the Apple User Enrollment method and Android Enterprise enrollment method for creating such containers on the devices.
Explore the various device enrollment methods of Hexnode


Hexnode also helps in a smooth setting of iPads with the Apple Classroom app if the school chooses to use one. Students can check their homework and updates in the school profile at home, leaving their personal data untouched. This feature would be helpful in a physical classroom setup too.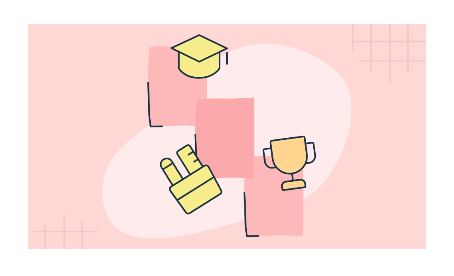 Featured resource
UEM kit for schools
Securing an educational environment from both internal and external threats can be quite a tall order. The UEM kit for schools is designed to help you keep the educational environment secure while also ensuring there is no slashing in productivity.
Download the resource kit
3. Program management and class scheduling
Once the enrollment and onboarding procedures are over, preparation of a class-timetable is the next big thing. It is not as easy as it sounds. It has to be ensured that no teachers' schedule or classes overlap. Also, students have to be assigned to their respective (virtual or physical) classrooms. Not to forget the preparation of exam schedules and keeping track of attendance.
Ceatrix Campus is a software that can make class scheduling much easier. Their automatic class scheduling technology automates all of your scheduling demands for every class or program with a few clicks, efficiently avoiding conflict. Just set up subjects and classes for the year and instruct the system how you want your calendar to look, and it will auto-schedule before you know it.
4. Financial and assessment management for all
To run any business, you need money. Schools are no exception. They have to keep track of every fee received, salary paid and several other expenses. Manually processing these can be challenging as well as daunting. Students, parents, and guardians require access to critical information such as schedules, attendance records, grade books, financials and payments per instructor and student, pending and unpaid payments, and potential installments.
Rediker's AdminPlus Student Information System (SIS) is a well-known school management software service that offers many such provisions. For example, fee payments can be made online from their website, and a receipt is provided immediately. It may also give an AI-powered dashboard to monitor individual performance using LiveBook, their comparative analytics platform. Also, with just a few clicks, teachers, students, and parents can get the required information through interactive visualizations. These visualizations will comprehensively depict show a student's accomplishments and academic development.
5. Smooth teacher-student-parent communication
'Parents-teacher meeting' (PTM) is an anxious moment for most students. It is both tiring and frustrating to stand in queue and wait for your turn. This process takes up a lot of time that can be reduced by using an online platform.
Tired of waiting! GIF from Desus and Mero by tenor
Not just PTM, regular classes and all meetings can be hosted online. One of the best in the business for this is Google Classroom. It enables learning and teaching from anywhere, on any device, and increases the flexibility and mobility of your class. It also allows you to collaborate on the same document with the entire class or connect face-to-face via Google Meet. Furthermore, there are no interruptions from web adverts in the Classroom. In addition, Google Classroom provides a worldwide network with multilevel, full-stack security that limits class activities to individual class participants exclusively.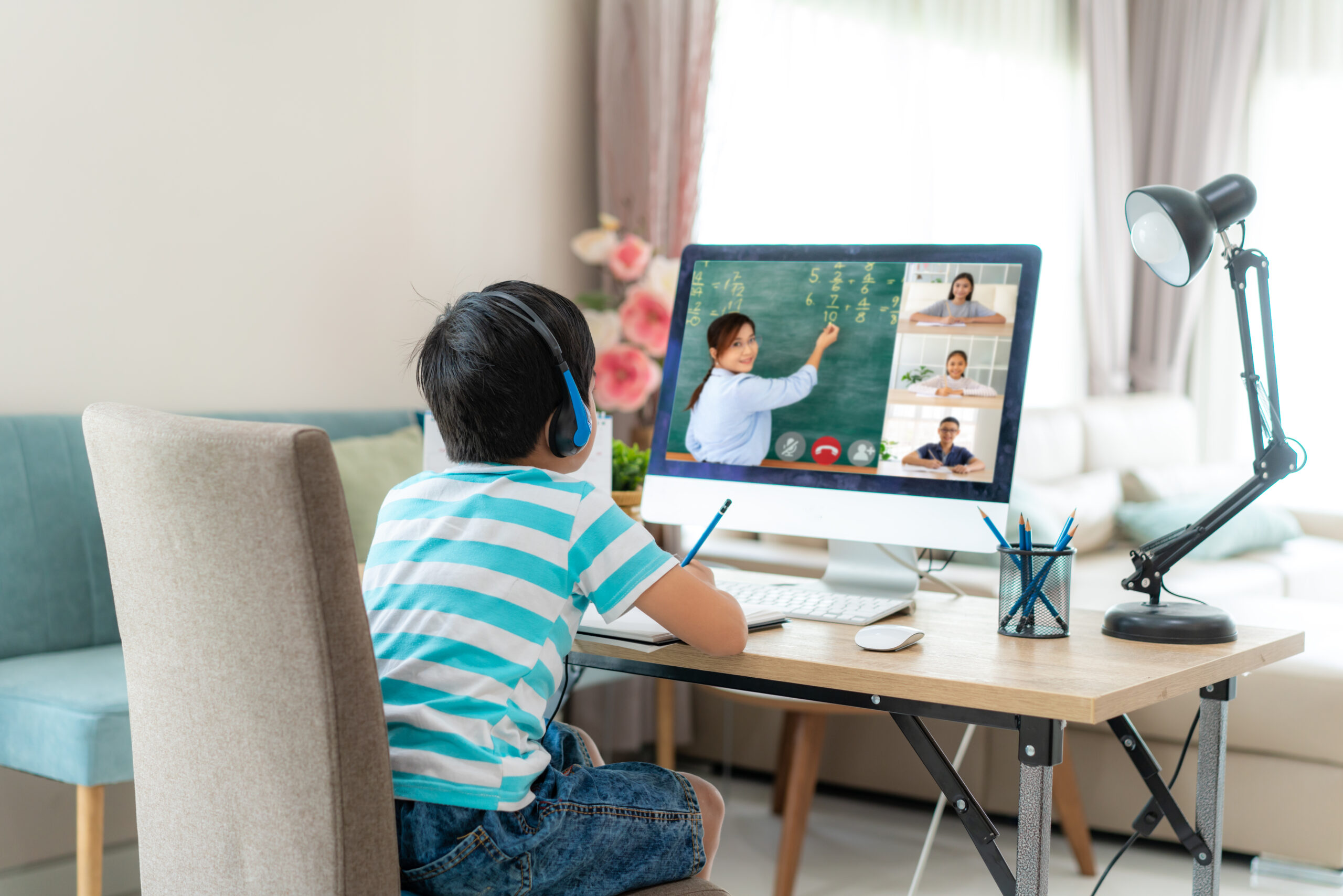 Student attending online classes using school management software
Conclusion
School administration must take care of multiple aspects daily to run a school successfully. Some of them can be simplified using the school management software features discussed in this blog. They also play a significant part in boosting the productivity of the system. It is debatable how much a student learns from an online class compared to a physical classroom, but these features work well with either setup. So, it makes the school flexible enough to run smoothly in all scenarios.