August 23, 2018 at 4:32 pm
#2521
Hey Tyler! This seems to be a good add-on to our product, I'll notify the team and include it in our roadmap. For now, there is something you can do to view all the location check-ins of a particular user, to do that:
1. Navigate to Management tab.
2. Click on the Users tab and select the user you require.
3. Click on the Locations tab, then you would be able to view the location details of the user.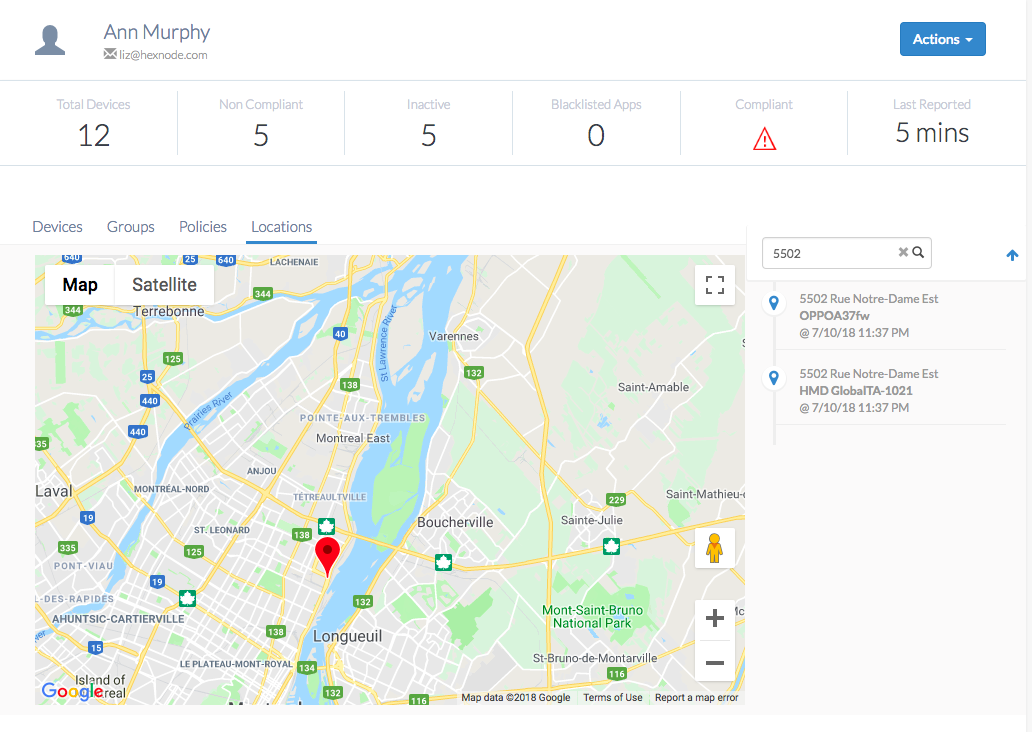 You can view our latest feature releases here:
https://www.hexnode.com/forums/forum/release-notes/ 
Cheers!
Frank Clinton
Hexnode MDM.