August 13, 2021 at 1:11 pm
#12239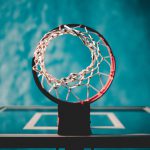 Chris Coleman
Hey Arden,
Thank you for reaching out to us!
Hexnode UEM lets you execute custom scripts on macOS devices running on macOS 10.11 and above. We have a set of bash scripts that have been tested and verified to perform the app management functions that you have requested:
Open an application: You can open an application using the following methods:
App name: open –a "app_name"
Bundle ID: open –b bundle_id
Uninstall an application: sudo rm -rf "/path to the app"
Force-close an application: killall "appname"
You can also check out Hexnode's sample script repository for macOS devices which includes a wide range of verified scripts. If you have further queries, please do reach out to us again.
Hope this clears your query.
Cheers!
Chris Coleman
Hexnode UEM