The pandemic has brought about profound changes in our working styles. Practices that were rarely considered feasible, like working from home, began being adopted widely as they became the only means of implementing COVID prevention tactics like social distancing and lockdowns. With this drift, employees were exposed to a new working style that came with its own set of perks, mainly on the family front though not just restricted to those. Although this "shelter in place" order has increased workers' flexibility, it has also created a need for dedicated work from home tools.
"I jump right into work when I'm ready. And leave when I'm done. There's zero friction between working and not"
Remarks Wade foster, Co-founder and CEO of Zapier, on working from home
With this new implementation, employees are flexible enough to design a workspace of their choice. As work from home was adopted initially as a crisis management step, most employees modeled a temporary workspace out of the available resources; however, with work from home extending unpredictably, a suitable home office satisfying the ergonomic conditions began being widely sought.
What to call the new shift- Remote work or Work from home?
Sometimes terms can be misleading. For instance, remote work and work from home are two seemingly similar terms that don't really mean the same.
Remote work refers to the practice whereby employees work from a location away from the company-established offices. This location may be the employees' home or any other preferred location which is not usually close enough for a daily commute. Depending on the employee preference, these may either be a coworking space or even a more peaceful location.
On the other hand, work from home can be described as a temporary measure adopted whereby the employees can work from the comfort of their homes during times specified by the employer. It also includes temporary shifts to work from home implemented due to emergencies like the current pandemic. Here, the employees will have to resume working in their allotted offices once the emergency changes.
Remote workstation vs. physical workplace what has changed?
Remote workstation actually refers to the home office or the preferred office destination chosen by the employees working remotely.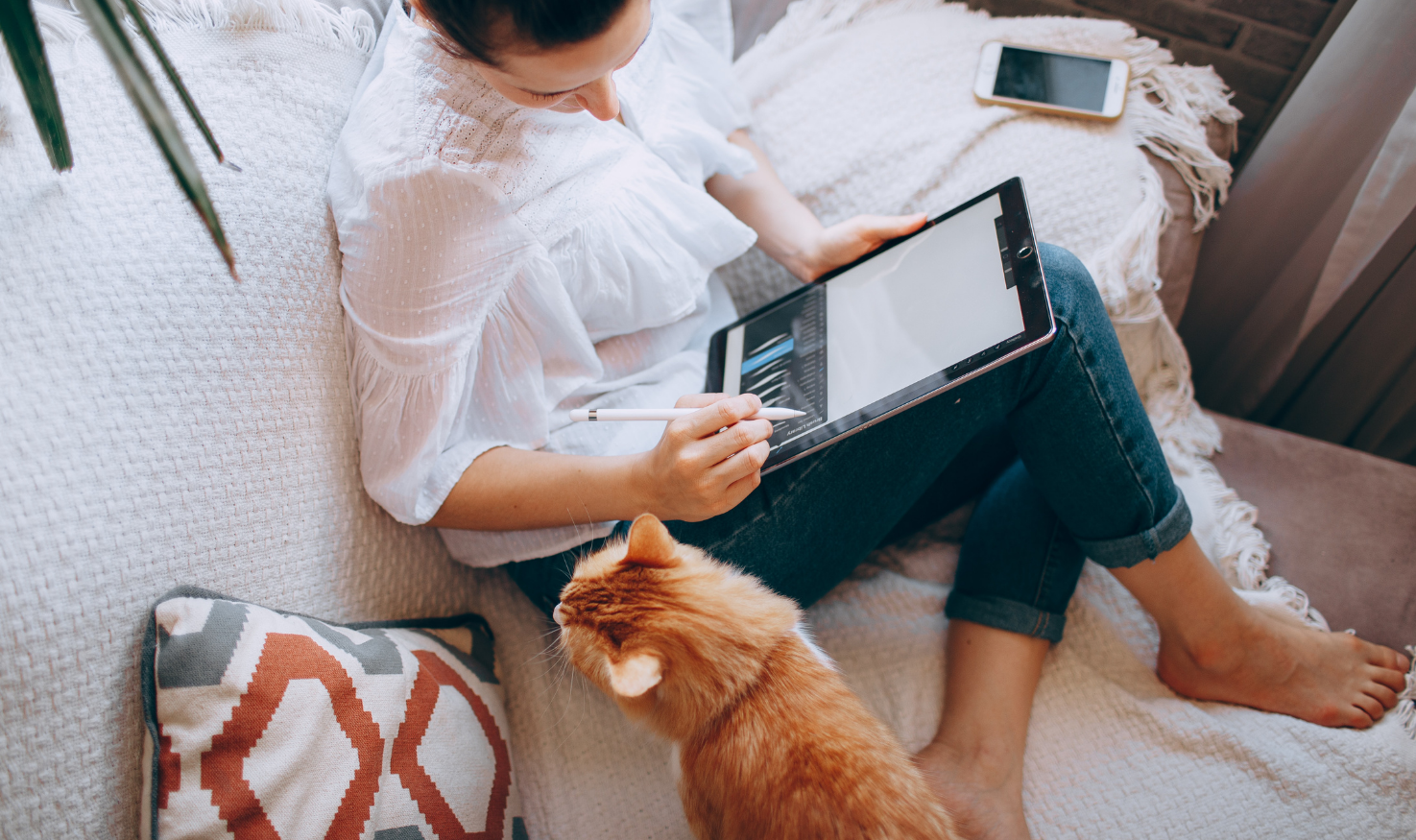 An employee working from home
Pros
Reduced need for an office space
Increased productivity due to flexibility of remote work
Remote workers usually work for longer productive hours
Increased flexibility and reduced stress
Cons
Technical issues can sometimes cost your time
More distractions
Fewer ways to directly interact with fellow employees
More social isolation
Absence of a clear work-life balance resulting in devoting more time to work than expected.
Physical workspace refers to the ergonomically designed company office where employees work most of the time.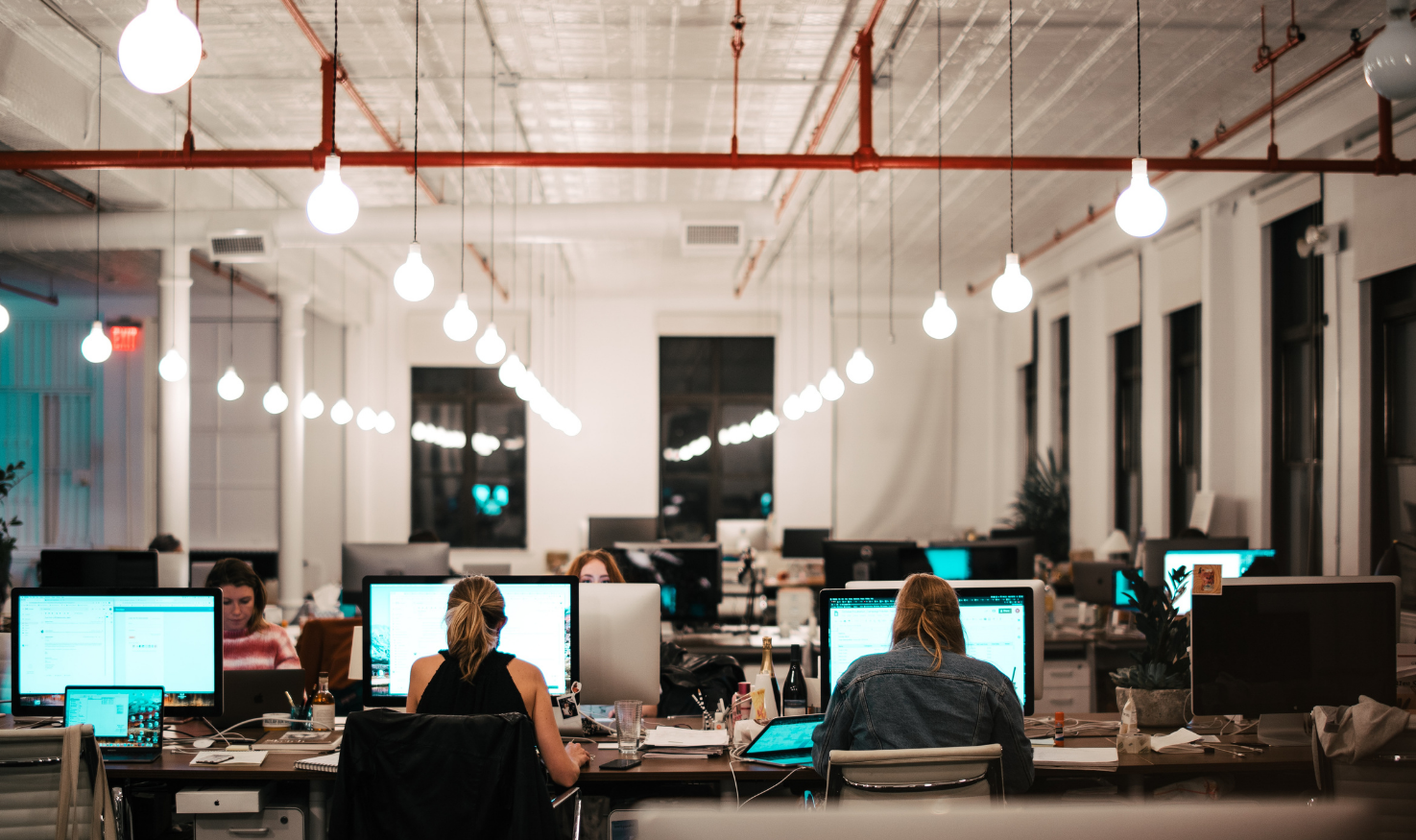 Employees working in an office
Pros
Good social network
Immediate feedback
Increased interpersonal and time management skills
Increased motivation for career growth
Cons
Long time wasted in commuting to and from work
A sedentary lifestyle
Though this work-from-home shift can be viewed as beneficial for both the employers and the employees in certain aspects, it comes with an even more demanding set of challenges. Out of these, the employer's biggest challenge was supplying their huge workforce with the best tools capable of simulating their work environment. This has become critical for employers as the job responsibilities can only be met in the best possible manner by equipping their employees with the best possible tools.
Important tools for the home workers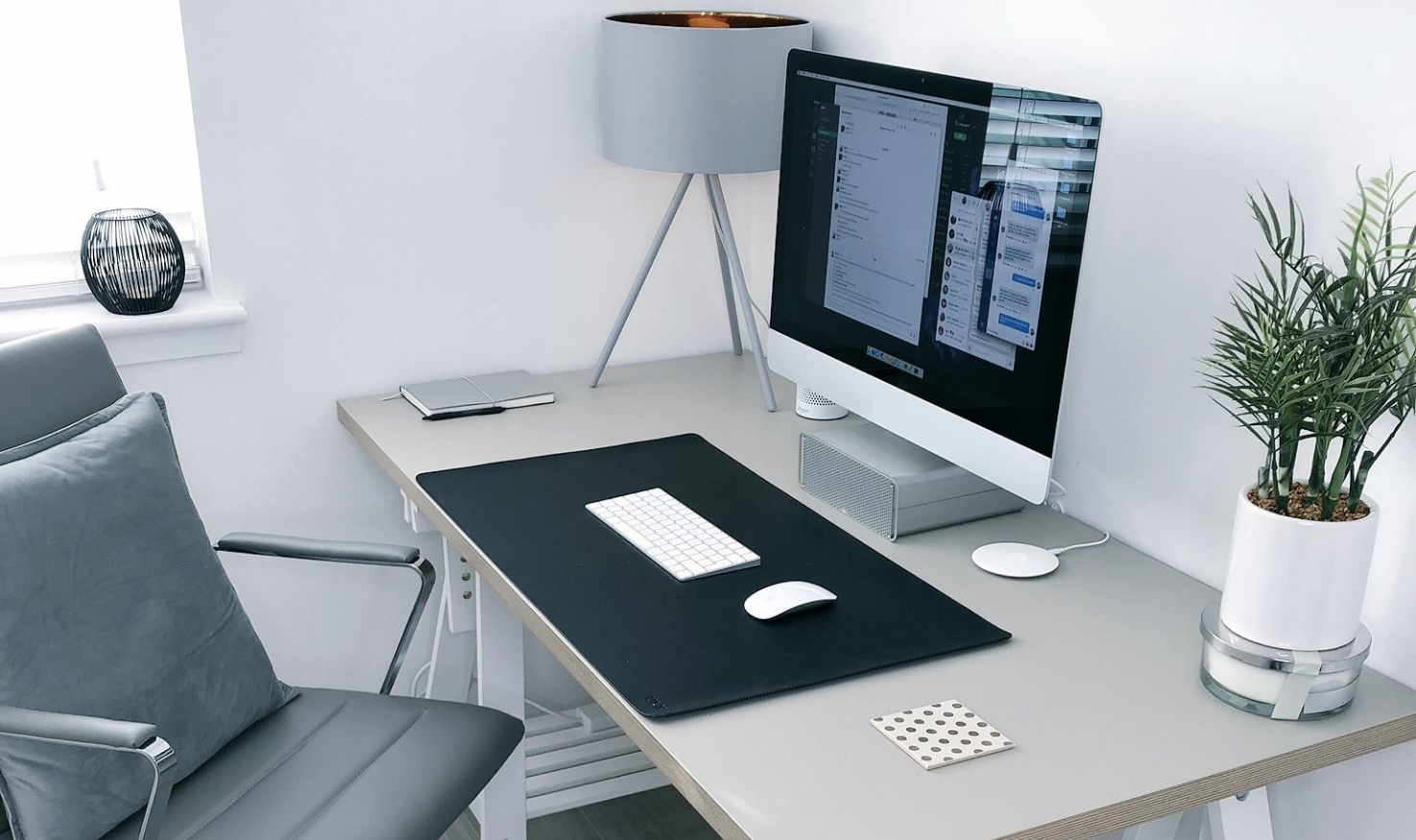 A home office

Even though it may be the employers' responsibility to provide the vital tools necessary for their employees working from home, providing complete work like simulation by supplying all the tools may not be a feasible option. Hence, the need to deploy various devices to the employees should be analyzed before taking further steps. This can help enhance employee job satisfaction while staying within the limits of what's capable for the employers to provide.
Organizations adopt various measures to equip their home workers. While they prefer total ownership for some of the devices, others' purchase is left to the employee's discretion. For these, an incentive may be provided by the organization.
Some of the preferred options include:
Providing all the necessary office equipment, including a laptop, phone, chair etc
Providing only a laptop
Providing a technology stipend for the remote employees to buy their equipment
Follow a BYOD (Bring your device) policy allowing the remote workers to use their own devices
Based on the ownership and responsibility, the home office devices may be company purchased and owned, company purchased but untracked, employee purchased and company assisted and finally, the optional ones bought upon user discretion.
The work-from-home essentials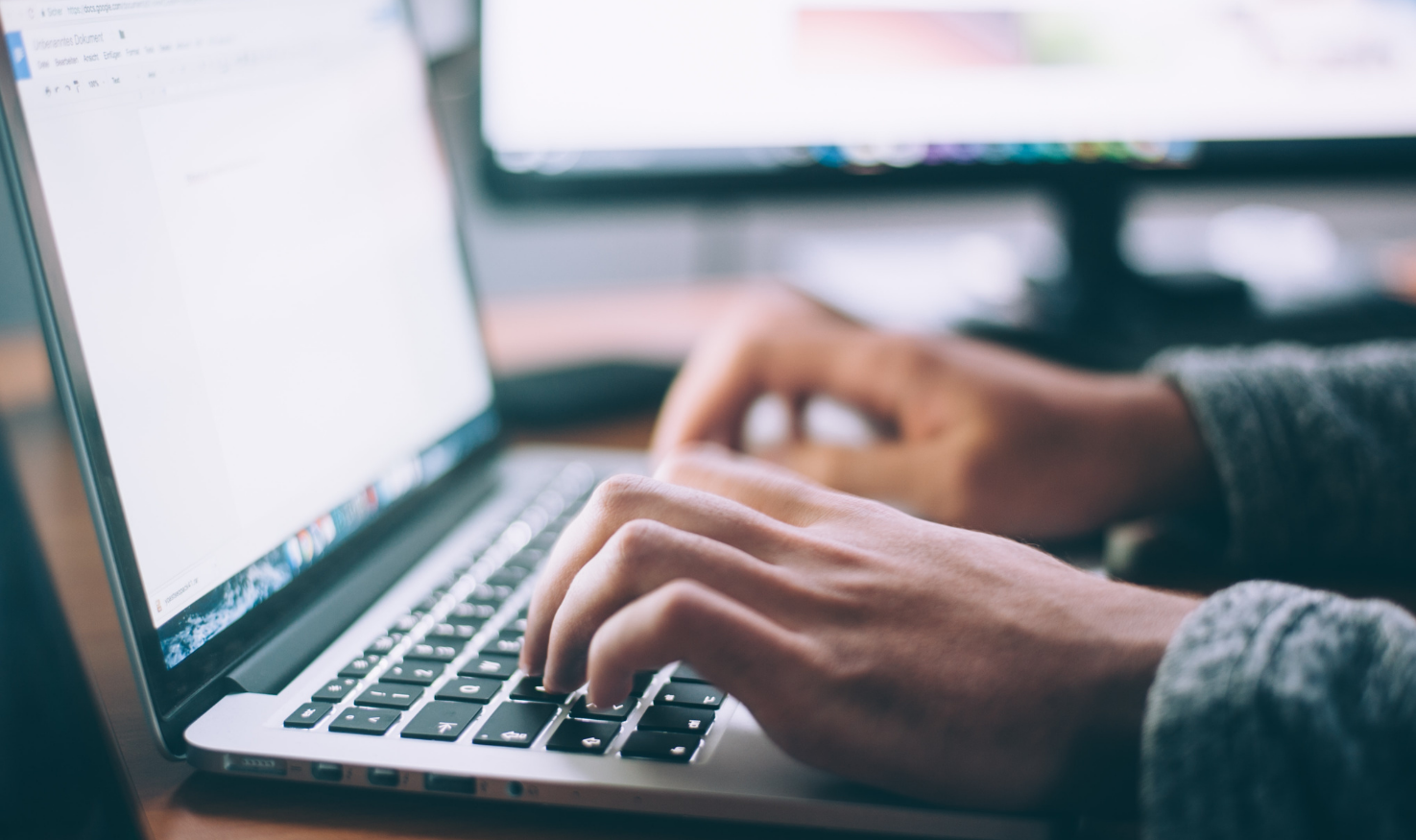 An employee working on a laptop computer
Computer
Employees need devices that can effectively function to best serve all the purposes that their job position demands. With the increasing incorporation of technology into most sectors, laptops or desktops have become integral components of most present-day jobs. Out of these, laptops have become the preferred choice for telecommuting. It effectively eliminates all the issues related to the complex device setup and transportation that comes incorporated with desktops.
Ergonomic considerations:
It is best advised to position the monitor such that its top is at or slightly below the eye level.
Basic peripherals
Working essentials like keyboard and mouse can enhance the work from home experience by allowing you to position your desktop at convenient locations not limited by your built-in keyboard position.
Ergonomic considerations:
It gives the flexibility to raise the laptop monitor to heights ideal for a neutral neck posture, which is the proper posture recommended while performing sitting or standing work.
It is best recommended to position the keyboard and mouse at or slightly below the elbow level in a standing or sitting posture.
Headphone or headset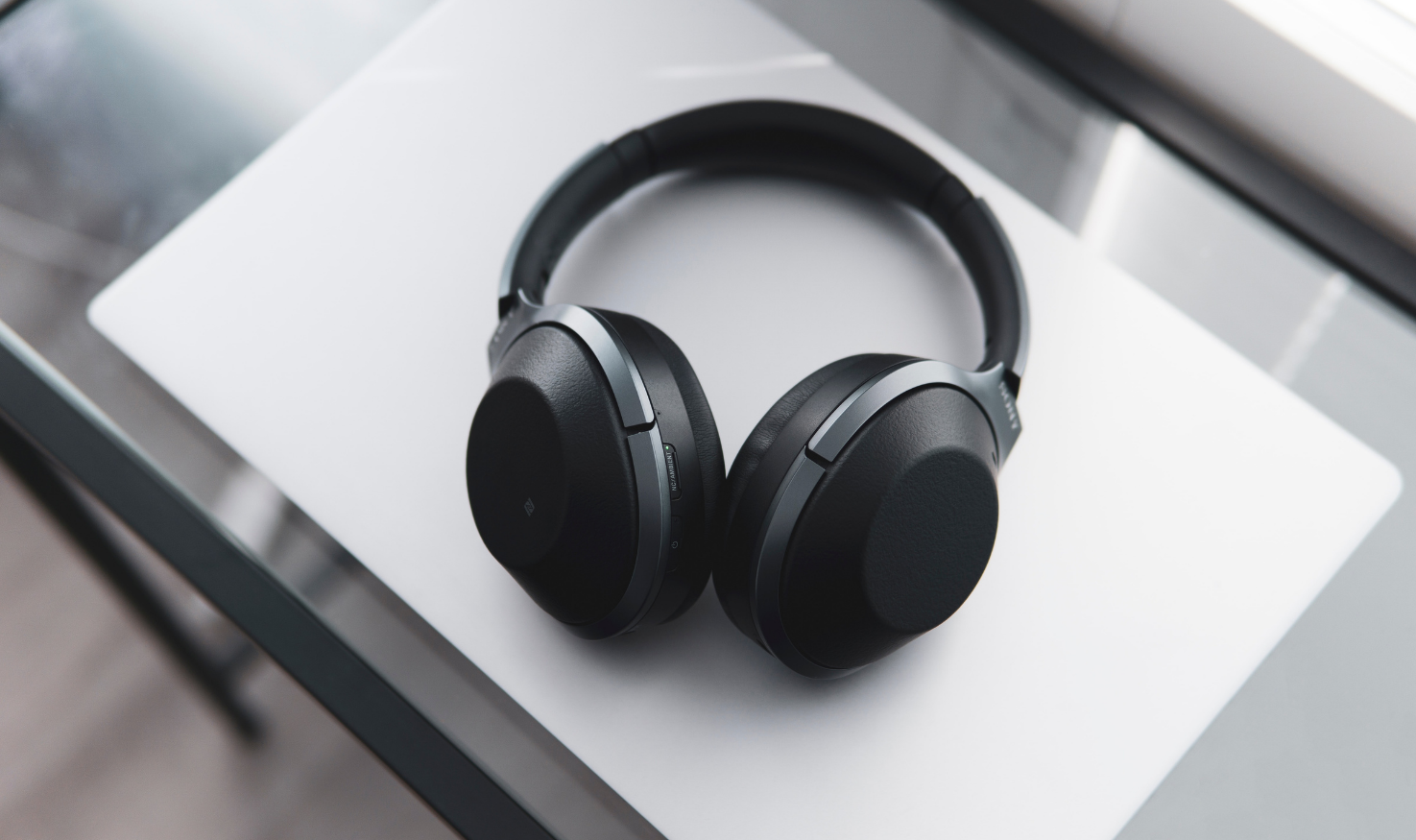 A headphone

Communication is one of those qualities that is indispensable for meeting the requirements in any job profile. With face-to-face communication becoming an element of the unforeseeable future, devices like headphones are widely adopted. It helps in giving the employees a feeling of being connected.

Ergonomic considerations:
Wireless headsets or appropriately coded ones are recommended for users handling a large number of calls as it helps them move around their workstation either during or in between phone calls.
Docking station or USB hub
These neat little devices enable you to easily connect the various peripherals you need, like a monitor, mouse, keyboard etc., all at once into a unified platform. With this, the user can work on the same laptop with conditions simulating a desktop. All the user needs to do is connect a single cable to their laptop to work on all their peripherals, eliminating the need for additional connections.
Ergonomic considerations:
With a unified connection, it is easier to arrange the various components of the workstation suitably, giving the user desktop-like comfort.
Cables or additional chargers
This includes the cables like the monitor cable, ethernet cable, USB cables that make the proper connection between the various components. For ensuring the right connections, it is recommended to provide the user with a manual or video guide elaborating the same.
Surge protector
Power fluctuation is an unavoidable phenomenon in most regions. These can have harmful effects on the monitor and the other work devices. Hence, it is recommended to power all the devices through an enterprise-grade surge protector to ensure a regulated power supply to all the devices.
Essential software tools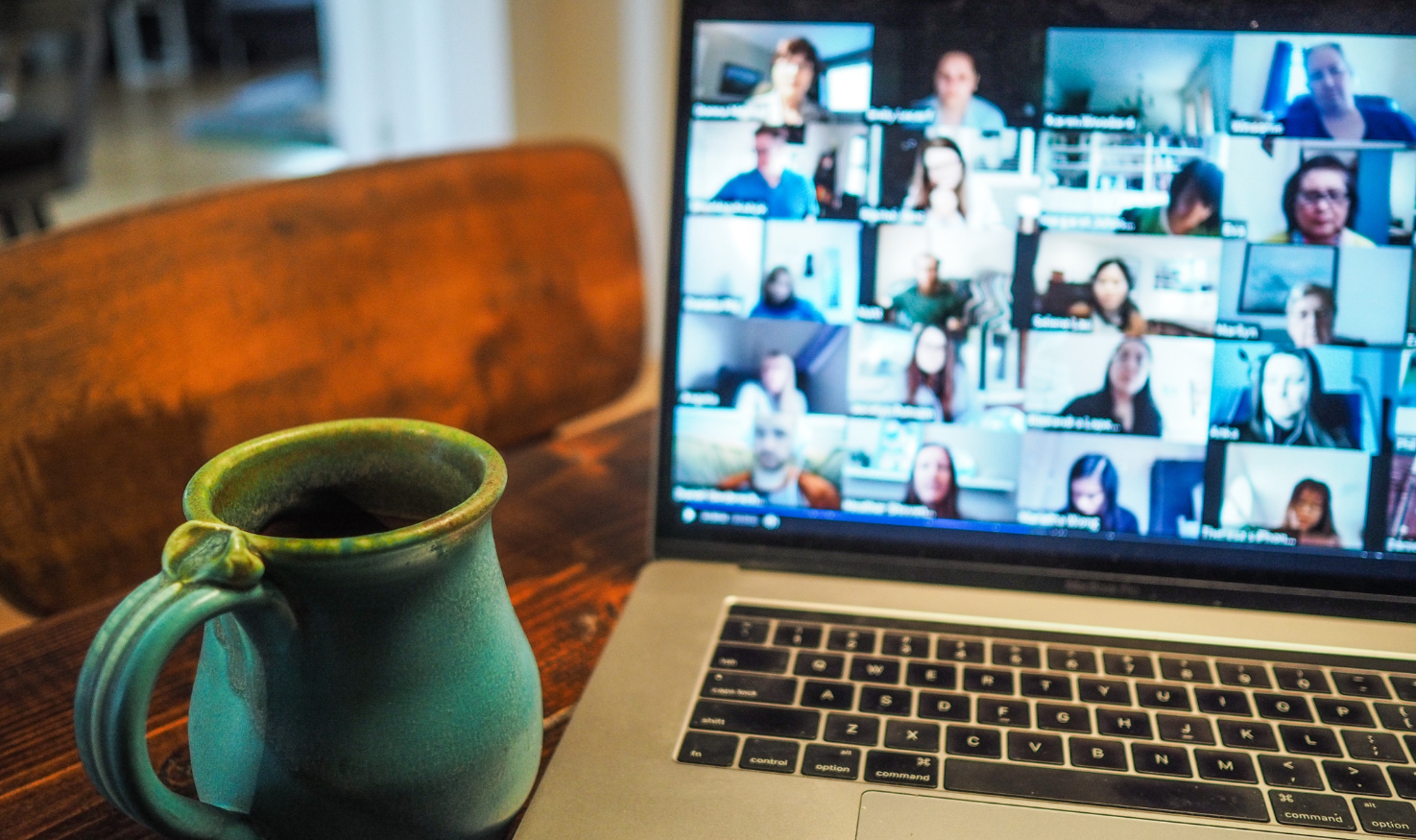 An office meeting through a video conferencing app
Real-time communication apps
Communication between the employees is an inseparable element of any efficient workplace. With the shift to work from home, real-time communication apps are doing their best to bridge this gap. These can include collaborative tools that allow the users to chat, video call or even share files with colleagues at the same time.
Recommended: Microsoft Teams, Slack, RingCentral
Organization, collaboration, file sharing
Most firms involve activities that necessitate organization, collaboration, and even sharing of files between the various employees. The shift to work from home has resulted in aggravating this challenge. It has created a need for tools that hosts all the essential documents in one place while allowing access to other employee collaborators as per the demands.
Recommended: OneDrive, Dropbox, Google Drive
Important remote desktop software
It's not abnormal for a device to exhibit issues. With remote working in place, it's no more possible for the IT team to check these devices manually. It's here that the remote desktop software comes in handy. It is instrumental in real-time device troubleshooting by viewing the employee device in real-time and solving the issues as and when they appear. It helps prevent any work interruption which may have resulted if the device had to be taken elsewhere.
The remote view and control features of Hexnode serve the same purpose. These features act as quick troubleshooting tools that solve supported device issues in real-time, avoiding any delays associated with commuting which was indispensable otherwise.
Recommended: Microsoft's Remote Desktop client, Team Viewer
Project management tools
Jobs are usually variable, but most of them can be effectively dealt with by categorizing them based on criteria such as the work accomplished at each level. A project management software is the best tool for effectively managing the large number of tasks associated with each group, giving us an overview of the tasks and providing information on the work progress.
Recommended: ClickUp, Trello, Jira
Time management
Time tracking software is an essential tool that helps employees get accurate information on the time spent on various projects. Further, some time management tools also help schedule and track the time spent on tasks in real-time. With this system in place, the managers can get a clear picture of the employees' time on the various projects and thus assess work performances.
Feedback tools
To ensure the efficient functioning of any system, feedbacks are inevitable. It helps in giving the managers a clear idea of the employee's opinions. The provision for anonymous feedbacks can assist in gathering information regarding employee satisfaction and happiness. With this information available, the managers take appropriate steps for strengthening the weak areas.
Recommended: Chimp or Champ
Some other workspace components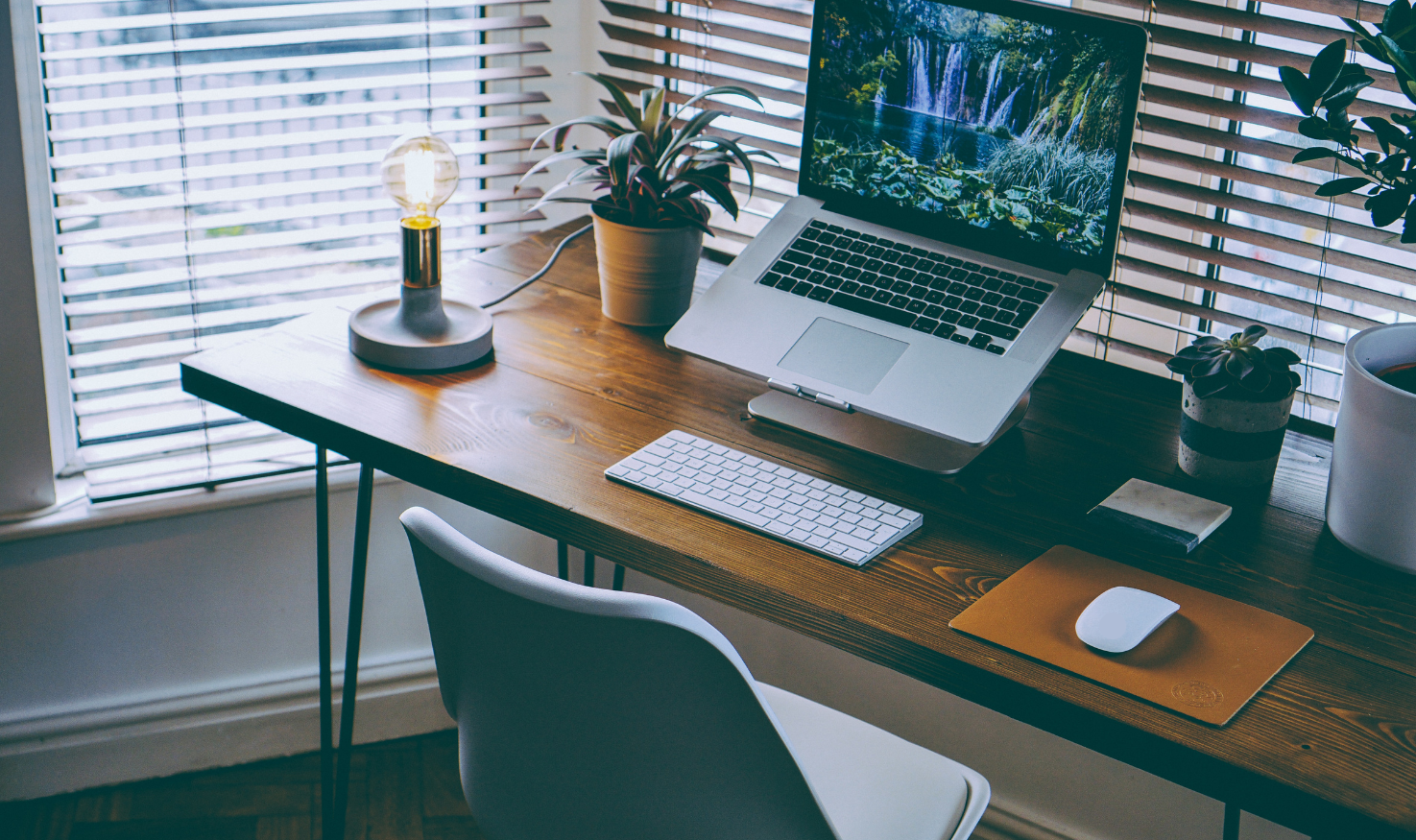 A home workspace
Desk and chair
Employees usually tend to create a home office from readily available resources like their home furniture. This is not at all a recommended substitution as its long-term use can result in many health problems. Traditional desks and chairs can restrict the blood flow to the limbs and exert pressure on the joints, thus creating fatigue. So, it is not advisable to spend long hours at a stretch on such chairs. Present-day innovations in desks and chairs are designed to eliminate such instances. One such innovation is that of the standing desk, which has successfully helped reduce fatigue.
Dedicated webcam
A webcam is usually an optional requirement preferred by employees who prefer to stay in touch with their colleagues through video calls. It prevents the difficulties associated with positioning, which is usually observed in webcams built into the laptops.
Laptop stand
The main purpose of a laptop stand is to prevent hunching over the keyboard, thus maintaining a better posture and avoiding all chances of neck and shoulder strain.
Good desk lamp
Lighting is another important criterion that needs consideration while setting up a home office. A desk lamp is a crucial requirement even in a location with adequate natural lighting. It helps eliminate eyestrains that may arise when the lighting reduces, for instance, in the evening.
Securing the workplace for your home workers
Setting up an ergonomic home workspace is undoubtedly essential, but what is equally important and perhaps more challenging is shielding your workspace from all the security vulnerabilities that can potentially risk your personal and organizational data. Preventive measures can effectively block these vulnerabilities if implemented effectively. With Hexnode's device management features like password policies, restrictions, VPN etc., security is no more a matter of concern. Some important measures to ensure security include:
Implementing cybersecurity awareness training
Enforcing strong passwords
Using access controls
Always using a VPN
Prohibiting the use of public Wi-Fi
Security and protection tools
Frequent network monitoring