Do you take a good, hard look at the amount of software-as-a-service (SaaS) apps your team uses? How big does the list go?
Today, the average company uses hundreds of SaaS tools and services for operations ranging from team collaboration, video conferencing, internal communications, customer relations management, automation, social media management, and more, bringing about the need to manage and secure these services.
Think of all the users, groups, devices, files, folders and records, contacts, calendars, third-party apps, logs, metadata, permissions, and more, that these SaaS services reference, interact with, and control. How can IT begin to make sense of this sprawl?
I have one word for you — SaaS operations management.
Alright, so maybe three words.
But let's get down to brass tacks. What exactly is SaaS operations (SaaSOps) management? Why is it important? And precisely what, does a SaaSOps team really do? These are the questions this blog aims to uncover.
Secure and manage your SaaS sprawl with Hexnode
What is SaaS operations management?
SaaS operations (SaaSOps) management is a practice that refers to how SaaS apps are discovered, purchased, managed and secured through centralized and automated operations. These practices are responsible for automating the key operational, administrative and security procedures necessary to keep an organization's SaaS applications running effectively.
Why is SaaS operations management an emerging trend?
SaaS adoption is on the rise. Did you know that 93% of CIOs are adopting or planning to adopt cloud SaaS? Also, did you know that 73% of organizations indicated nearly all their apps will be SaaS ready by 2021? In fact, 86% of organizations stated that they plan to move all their apps to SaaS after 2022.
With such widespread adoption of SaaS apps, it is crucial to protect organizations against the risks and vulnerabilities that come along with these SaaS services. Data exposure, data theft, shadow IT, risky user activity, data sprawl, are all notable threats that may occur from the use of SaaS apps.
Moreover, implementing a SaaS operations management strategy gives IT teams more visibility into their SaaS environments, and provides a way to automate operational tasks while enabling security best practices.
What are the benefits of SaaSOps management?
Let's take a look at some of the benefits that come with adopting a SaasOps management strategy for your business.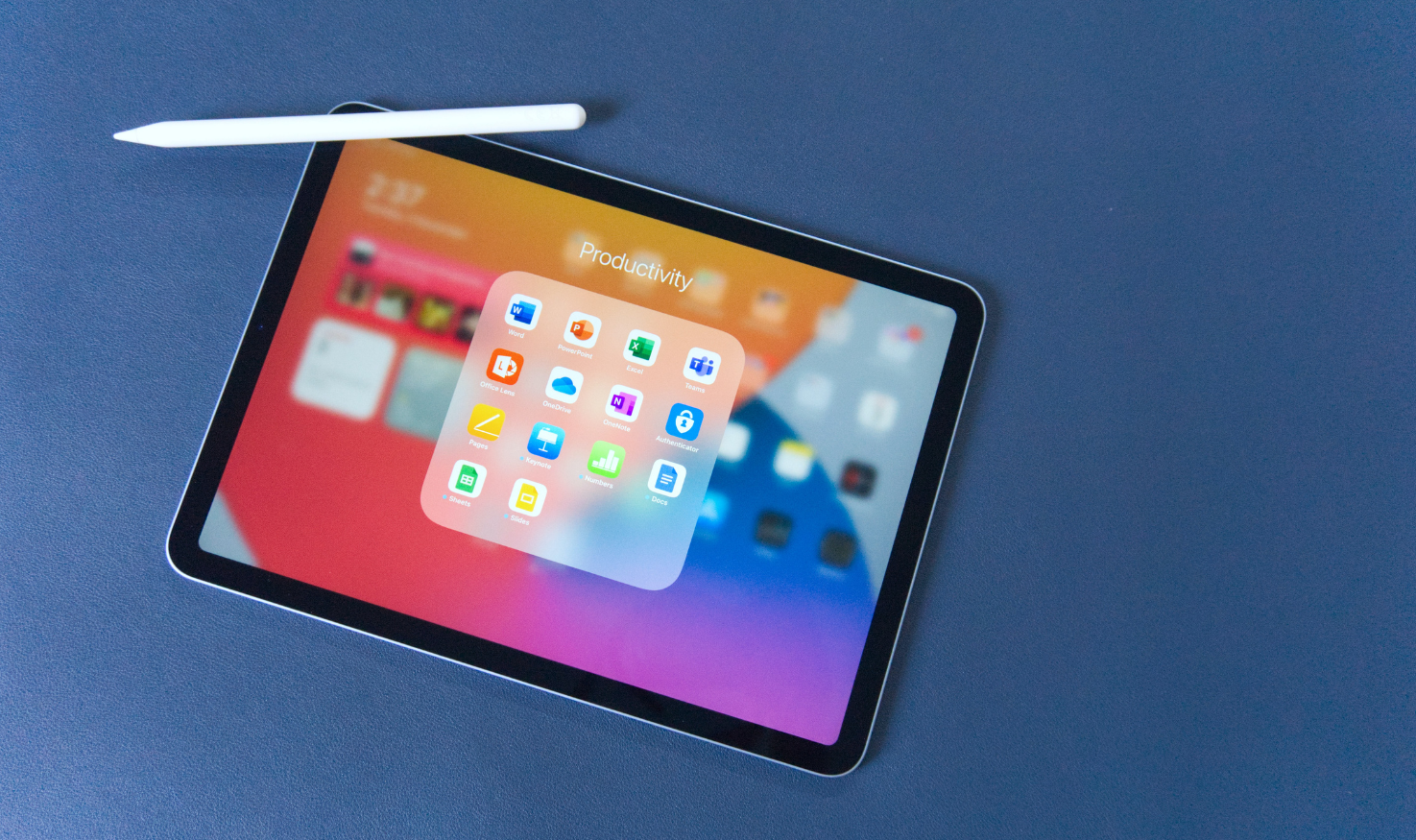 The growing presence of SaaS apps at work
Optimize app usage/expenses and provide visibility into risky settings
Did you know an average business spends around $259/device on apps they're not even using? This is because many of these companies end up purchasing multiple apps with the same functionalities, or just purchasing apps and not using them. But why does this happen? And why is this not remediated?
The problem is that companies lack visibility into their SaaS infrastructure and end up being kept in the dark on information such as what apps are being used, who is using them, how much do they cost, what permissions do they have, and what data users have access to.
Moreover, these apps may have security issues or flaws that could inadvertently risk your entire enterprise.
By implementing a SaaS operations strategy, IT can easily keep track of their SaaS inventory, optimize it on an ongoing basis, and ensure their SaaS environment is free of vulnerabilities.
Empower employees to work faster and efficiently
Enforcing SaaSOps management enables organizations to boost productivity and lowers costs, allowing employees to work more quickly and effectively using SaaS applications. Additional benefits include,
Time savings.
Reduction of human errors.
Reduction in the number of IT tickets.
Ultimately enabling a more productive and engaged workforce. Moreover, automating SaaS operational process enables IT teams to focus on more crucial tasks and initiatives.
Maintain security and compliance
Adopting a SaasOps management strategy makes it easier for businesses to ensure that they maintain compliance with regulatory guidelines. Instead of manually ensuring that each app is compliant with the specified guidelines, IT can quickly obtain these details via centralized management and monitoring of SaaS apps.
Eliminate data sprawl
SaaS also generates a large, complicated data sprawl that IT has little visibility into, and it continues to expand daily. As a result, users may expose confidential data, inadvertently creating security risks. Moreover, the sheer number of SaaS applications makes onboarding and offboarding users a time-consuming process. Ultimately, the more sprawl there is, the greater the chances of vulnerabilities creeping in. Enforcing SaaSOps management helps businesses eliminate this data sprawl by centralizing the process of managing and securing all SaaS apps.
Framework for effective SaaS operations management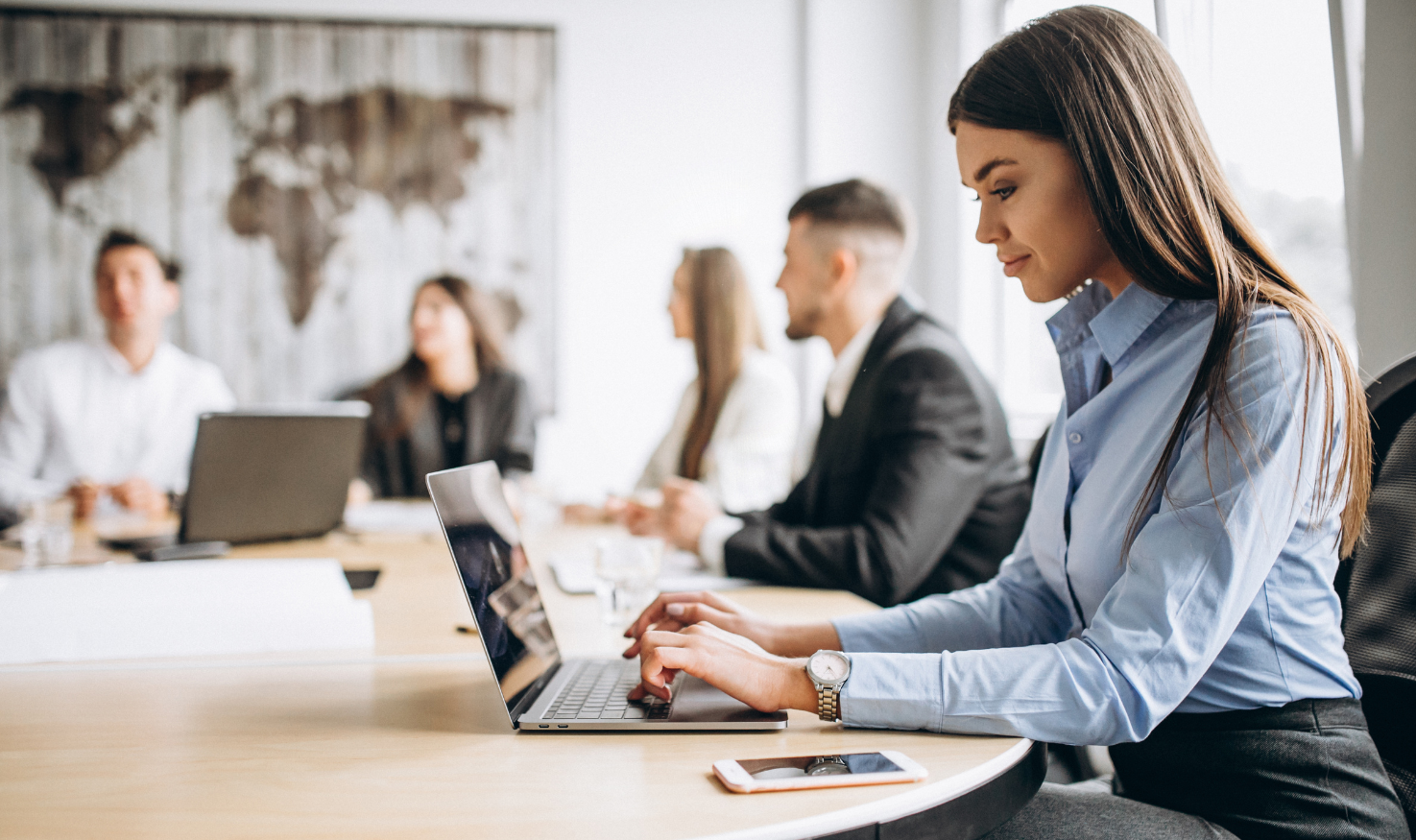 Employees using SaaS apps at work
Automated discovery of SaaS services
The first step to formulating an effective SaaSOps framework involves automatically discovering all SaaS apps, tools, and services that exist within your organization.
A good SaaS operations management software should be able to automatically uncover all the tools your company is using without IT having to add them manually. This includes the discovery of all shadow services within the company. The goal is to gain clarity on everything in use, how it's being used, and by who, to ultimately create a real-time look at SaaS adoption and its usage inside the IT environment.
Centralized management and automation of SaaS services
Once you have identified all the SaaS apps within your organization, it's time to prepare these apps to be centrally managed by a SaaSOps entity. An effective SaaS Operations Management software enables IT to secure, manage, control, and keep track of all SaaS tools in one place. Additionally, the policy management feature of SaaSOps enables IT to create workflows and custom alerting procedures that make the creation and management of SaaS policies within the company smoother and more straightforward. Moreover, SaaS management platforms enable IT to create powerful automated workflows by using APIs exposed by SaaS applications, ultimately enabling them to produce significant time savings, reduced human error, and the ability to scale.
Authentication and authorization/ Role-based access control
As they are easy to access and use by end-users, SaaS applications have inherent security risks that open them to potential vulnerabilities.
All third-party permissions brought about by SaaS apps must be carefully configured to prevent them from exposing sensitive company data. Moreover, IT must use role-based access control (RBAC) strategies to manage user access. Implementing least privilege access by reviewing and limiting admin access to just the minimum required users is also crucial to ensure SaaSOps security.
A SaaS operations management platform can seamlessly automate the above said authentication and authorization workflows to ensure streamlined access control to SaaS tools and services.
How to ensure business security with identity and access management (IAM)
Monitoring and reporting
The monitoring and reporting feature helps you track everything that happens within your SaaS environment.
By monitoring SaaS adoption and usage insights, engagement data, user activity and the changes they make within the SaaS environment, IT can gain accurate and clear insight into how users use different SaaS tools, which helps support users with the tools and services they need. This in turn, boosts overall employee productivity and satisfaction by a significant amount.
Moreover, accurate monitoring and reporting helps you gain actual insight into how your business makes use of its SaaS environment, which enables IT to optimize configurations to business requirements.
SaaS operations management use cases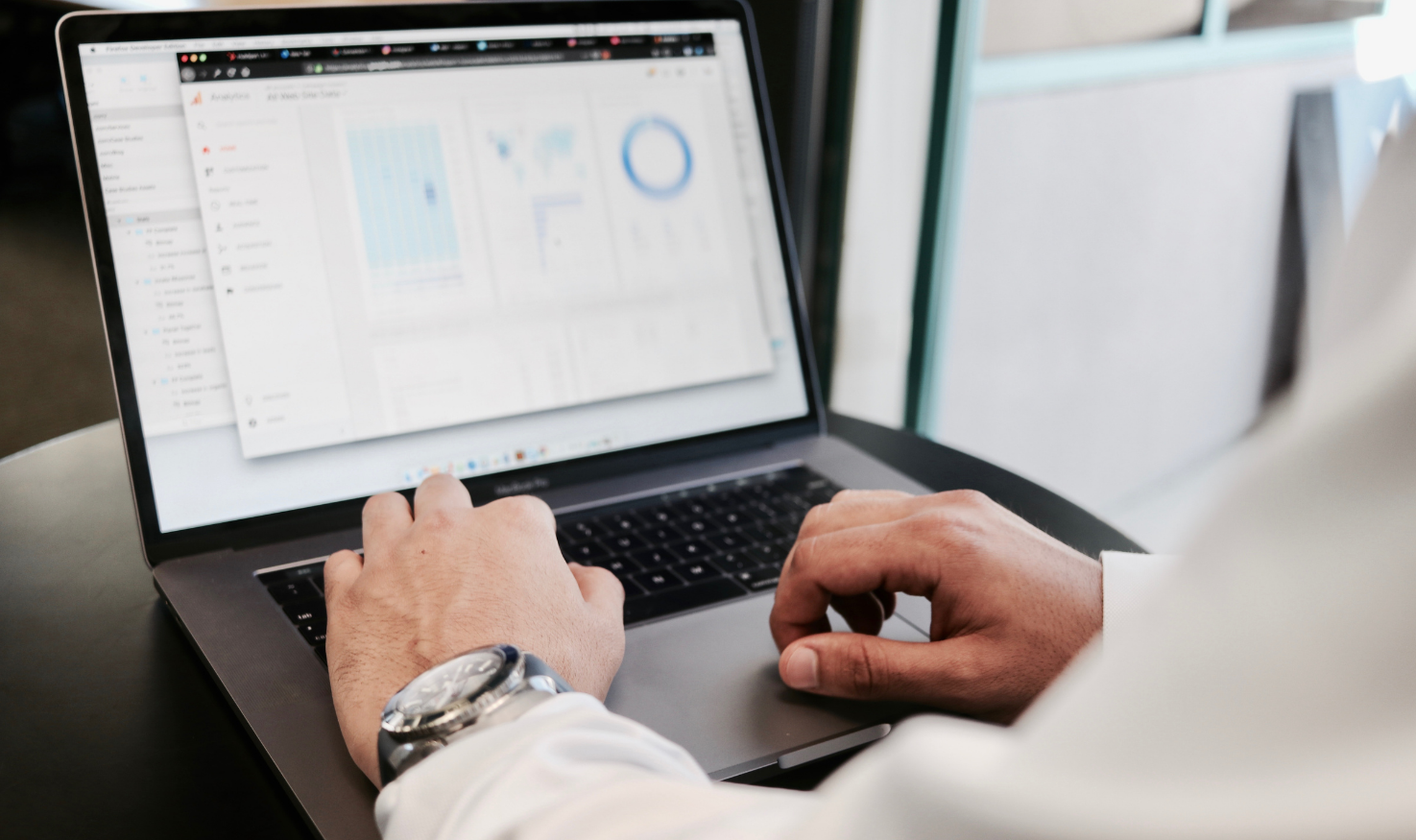 Employee working on a SaaS app
Shadow IT discovery
Shadow IT refers to the use of SaaS tools by employees, without authorization from the IT team. This practice essentially generates rogue SaaS apps in your company. Gartner reports that shadow IT makes up 30% to 40% of a large enterprise's IT spending.
SaaS operations management gets a handle on rogue apps and shadow IT by centrally managing your SaaS environment and providing complete visibility into your SaaS tools and operations.
Automate operational processes
SaaSOps management tools help IT automate mundane operational processes, including license assignment, approval and request management, and more, enabling them to save significant time and costs.
Monitor user actions within SaaS apps
With the help of SaaSOps management tools, IT can track and monitor user behaviour and analyze that data to perform operations which can ultimately improve user experience, reduce human errors, and eliminate the chances of data exposure from users.
Assist with onboarding and offboarding processes
SaasOps management tools help make employee onboarding and offboarding processes significantly easier. When onboarding employees, they are automatically assigned to the required SaaS apps and services depending on the department they are added to. They also help offboard employees when they leave the company and revoke access to all their apps.
Best practices for SaaSOps management
Ensure your apps and services are SaaS ready
It is vital to ensure your current apps and services are SaaS-ready. This includes ensuring that the apps and services you employ possess the correct APIs for seamless communication and integration.
Constantly monitor app usage and costs
Both uncontrolled usage of SaaS apps and their lack of usage can cause unnecessary spending and large bills for your company.
Make it a practice to constantly monitor the usage of SaaS applications and perform actions to discard or maintain boundaries on unchecked apps.
Monitor, manage, and update user access
Periodically maintain, monitor and update access privileges within your SaaS environment, and ensure that your users are provided with least privileged access to your company's SaaS apps and services.
Final note
With the emergence of SaaS tools for businesses, it has become crucial to adopt a strategy to secure and manage your company's SaaS infrastructure. By centralizing your SaaS tools and services with the help of a SaaS operations management strategy, you can equip IT teams with the ability to enforce the administrative and security procedures necessary to keep your company's SaaS environment running effectively.