What is Unified Endpoint Management? 
Unified endpoint management is the method of centrally managing endpoint devices from a single location. These endpoints include mobile devices, desktops, laptops, tablets, wearables and other smart devices used for accessing networks or resources within an organization. 
With a UEM solution, organizations are able to unify the applications of data protection, device configuration, and usage policies. It provides a single view of users who use multiple devices and also helps in gathering workplace analytics regarding them. UEM also acts as the apex endpoint management solution in an organization by orchestrating related endpoint technologies such as identity services, client management tools, etc. 
The role of a UEM solution in an organization has become more apparent during the last decade. The industry 4.0 revolution brought with it the idea of interconnected endpoints all throughout the organization. Sort of a digital mesh, if you will. Each point in this mesh represented an endpoint that needs to be managed and UEM was up for the task with its single console management capabilities.
UEM Elements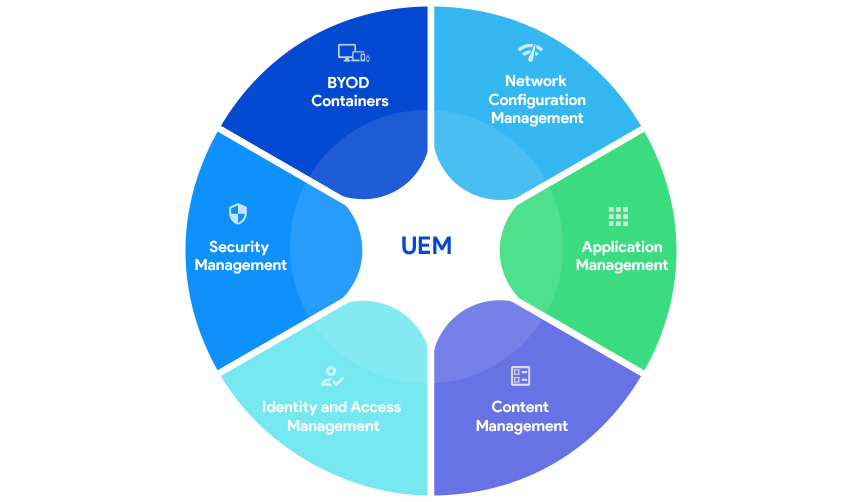 Network Configuration Management 
An ideal Unified Endpoint Management solution should allow you to securely manage, monitor and control endpoints throughout the organization. By integrating various bulk enrollment methods formulated by different platforms, like Apple's DEP and Android's ZTE programs, the IT department can ensure the new users have received the required configurations from the start. 
The lifecycle management of all the enrolled devices should also be streamlined with a UEM solution. The IT department should be able to "enroll, provision, remotely control and decommission" devices from a single point.  
Application Management 
A key feature of a UEM solution is Application Management. With the help of this feature, applications can be deployed, updated, tracked and removed from a target device.  A unified app catalog can be created to streamline app deployment at an enterprise level. This means that apps can be grouped and pushed to devices on the basis of departments in the organization. Only apps relevant to the user would be available on their device. 
App lifecycle management is also made easy with a UEM solution. The IT department can push updates, track app behavior and remove apps if necessary, from target endpoints.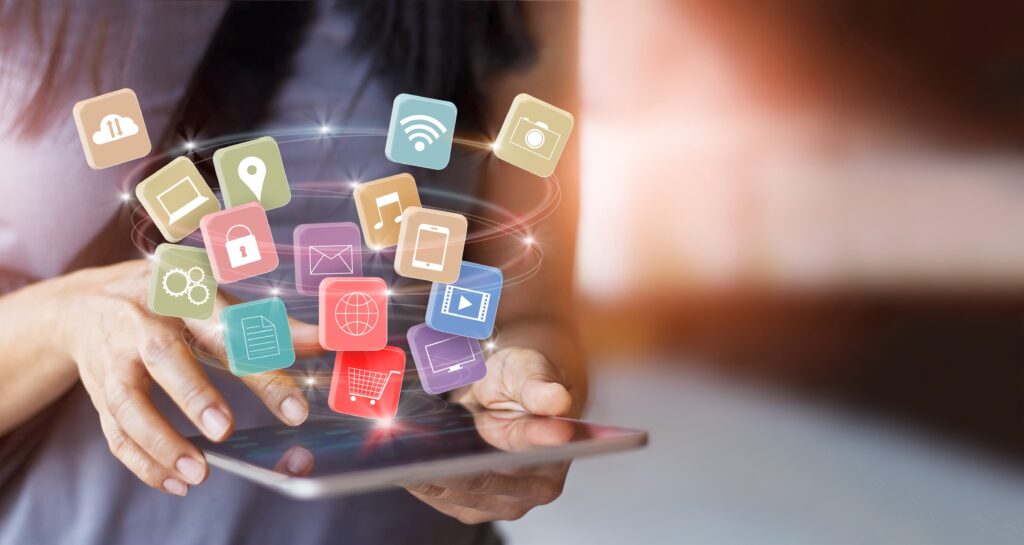 Content Management 
Sharing data over-the-air, especially sensitive corporate data, is risky. Malicious entities like hackers, phishing bots, etc.  are always on the lookout for such unsecured data transfers. A Unified Endpoint Management solution can enforce strong authentication mechanisms to ensure such sensitive data is delivered securely.  
UEM solutions can also configure Data Loss Prevention (DLP) policies such as restrictions on copy and pasting, disallowing file transfer and managed open-in. 
In short, the users of enrolled devices can access corporate data, anywhere and anytime in a secure manner.  
Identity and Access Management 
A Unified Endpoint Management solution allows you to seamlessly integrate corporate directories for user authentication, identity, and access controls.  
Secure access can be granted to users by formulating iron-clad policies which can include, custom password requirements, multi-level encryption, etc. A UEM solution can also help in adhering to corporate, industry and federal norms with a curated policy framework.  
By integrating your identity provider to your UEM solution, you can provision users with ease all the while keeping a keen eye on security. An IT admin's dream! 
Security Management 
A UEM solution should be capable of implementing sturdy security controls to protect sensitive corporate data. These security controls can be applied to a multitude of endpoints hailing from various platforms.  
Security management includes managing, monitoring and controlling corporate-owned and BYOD endpoints. The users get secure access to corporate email, contacts and the calendar on their company-owned device or their own personal device. Along with that, a UEM solution can place restrictions on content that is viewed on an enrolled device through Web Content Filtering. 
On a BYOD device, to ensure that there is no overlap of personal and corporate data, the IT admin can containerize the work profiles on all such endpoints. This is vital because any form of leakage from either end can jeopardize the corporate data. 
If a device containing corporate data is stolen or lost, the IT admin can track the location of the device and perform a remote wipe so that no sensitive data is leaked. Without the remote control feature of UEM, this wouldn't be possible.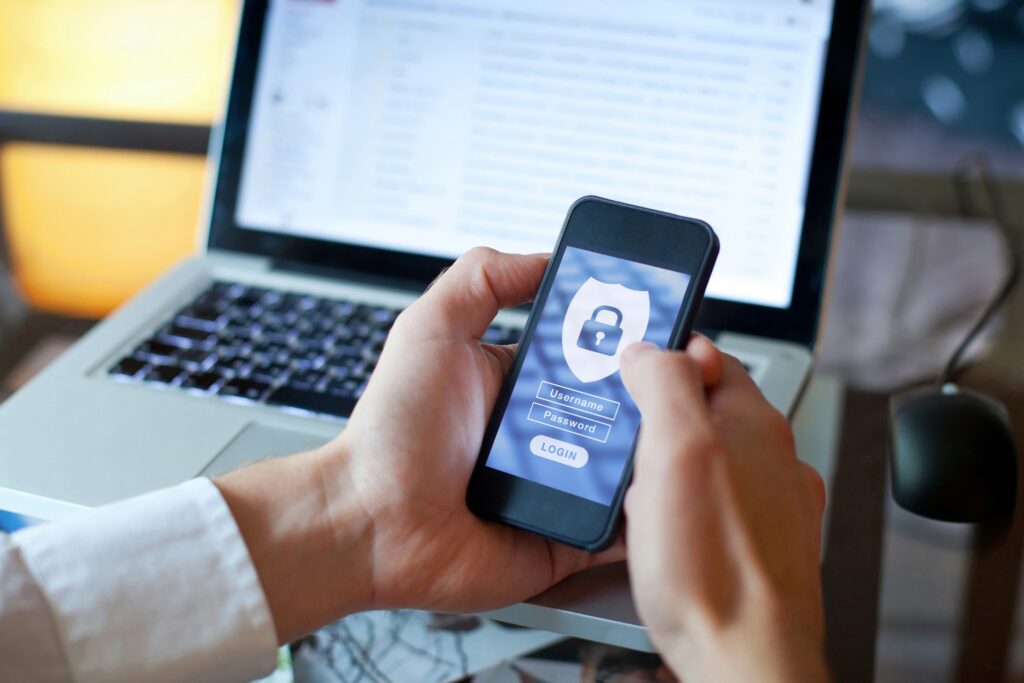 BYOD Containers 
BYOD support is essential for any Unified Endpoint Management solution. Bringing personal devices to work can increase employee productivity and decrease operational costs. Through containerization, enterprises may create a secure space within the employee's personal device. 
By deploying BYOD containers, IT can ensure that corporate data doesn't get shared outside the organization. In case, the device gets stolen or the employee leaves the organization, IT can also perform a selective wipe of the data that is in the work container. 
UEM use cases 
Unlike MDM and EMM solutions, Unified Endpoint Management aims to integrate all the endpoints coming under an organization's purview. This widely increases the scope of the scenarios in which it can be used. Some of the key use cases of UEM solutions are as follows: 
Rugged Device Management 
Rugged devices are a godsend to industries which employ a large number of field workers. These industries include construction, transportation, logistics, healthcare, military among several others. Their sturdy design and construction make them withstand extreme conditions. These characteristics make rugged devices a perfect partner for the growing mobile workforce.  
As these devices are constantly on the field, it became quite difficult for IT to efficiently manage all of them at once. But not anymore, UEM provided IT a centralized location to control all these devices. Enrollment became easy as a breeze with several enrollment options that were made available through UEM.  
After enrollment comes provisioning. Since these devices are on the field most of the time, it would be wasteful to call it back whenever an app or key content needs to add to it. With Unified Endpoint Management, IT can remotely push mandatory apps and key content to the devices remotely. Updates for these apps and content can also be done this way. Similarly, apps or content that can be distracting to the user can be blacklisted to increase productivity. Provisioning also includes pushing several important configurations such as WiFi, Email, secure VPN access, etc. to all the endpoints. 
Security is also a vital factor to be weighed in on during rugged device management. UEM solutions already come with security management elements that are tailor-made for rugged devices.  
CMT integration  
Client Management Tools represents a bygone era in device management.  In its hay day, CMT was used to manage configurations in client systems. The key issue with CMT was its inclusivity and the fact that it took too long to enroll, provision and audit devices in an organization. But at that time, it got the job done. As time passed mobility became a huge component of device management. With the introduction of mobile devices in the workplace, CMT quite frankly became obsolete.  
Fast forward a few years and organizations are now looking for solutions that are a happy marriage of both mobile device management and CMT. Even though CMTs are outdated, there are still relevant features that make sense for UEM solution. Features like device imaging, traditional patch management, modern PC and Mac Management, etc.  So, organizations are now opting for UEM solutions that have integrated CMT capabilities. 
IoT management 
At present, UEM solutions have already dipped their toes into IoT management. Devices like smart TVs, landlines phones, scanners, wearables, all need to be managed and secured. With the integration of UEM with IoT devices, IT can manage and secure all these devices from a centralized location. This could vastly improve device security for the devices involved. 
Why does your organization require a Unified Management Solution? 
Controlling endpoints present across the organization through diverse management solutions are not optimal for a modern organization. Unified Endpoint Management essentially provides a singular solution that combines features of CMT, EMM and Identity and Access Management. It simplifies the work IT has to do in many ways, one of which being the deployment of manpower. When you employ multiple solutions in your organization, you are also required to train different sets of staff for these solutions respectively. 
So, investing in a singular UEM solution is more cost-effective and productive as compared to investing in different solutions that serve different purposes.
Unified Endpoint Management solutions also promote tight and coherent security policies throughout the organization. Having such coherent policies makes it easier for the IT department to find, monitor and rectify any issue regarding the endpoints.  
A UEM solution can provide robust cybersecurity measures that would improve the security posture of your entire organization. 
One of the key pillars of modern device management is consistent access to apps and content. As we discussed before, UEM comes with various applications and device management capabilities that would ensure consistent application and content access across all endpoints. 
Workplace productivity can be improved with a UEM solution as it provides a consistent app and content access to devices. 
Platform and device friendly management are made easy with a UEM solution. CMT's limited management capabilities to just desktop devices. But as more and more diverse devices made their way into the organization, CMT's became outdated. Through UEM, the IT department can manage a wide fleet of devices in a platform-agnostic manner. 
All the devices which are managed by the organization can be managed from a single location, no matter what platform they function in.