Have you ever wondered if you could lock your phone down to just one app? Maybe you did, especially when you are required to pass your phone to someone for a quick moment, or when you had to hand it to your toddler as they just won't shut up. Well then, the Guided Access feature is something that you will like. Using this you could do exactly what I just mentioned. Actually, the term "Guided Access" is the feature for Apple devices but there is an Android counterpart too (as expected) by the name, App pinning.

Manage corporate devices and apps with Hexnode

Let's see what all you can do with the guided access feature in iOS
Guided Access
As I mentioned it temporarily restricts the device to a single app of your choice and for that period you can't use any other app until you end the mode. To set this up you need to go
Settings > Accessibility and then turn on Guided Access.
Set the Guided Access Passcode by tapping on Passcode Settings.
If needed, set up Touch ID or Face ID for authentication to end the Guided Access mode.
To turn the mode ON, you have to tap the Side button (for Face ID phones) or the Home Button (for non-Face ID phones) three times in the app you want.
It comes with so many more features that help control the device's abilities even more. You get to disable
Sleep/wake buttons (can't make the device go to sleep or wake up when these are disabled)
Volume buttons (can't control the volume using buttons)
Motion (which locks the screen in portrait or landscape)
Keyboard (can't open the keyboard)
Touch (Disables the touch entirely)
On top of this, you could also set a time limit. Users just see a black screen after that limit and of course only until the mode is disabled or ended.
To end the mode, triple-click the Home Button or Side Button, the same way as entering in, and enter the passcode. You get to choose between Resuming or Ending the mode. I believe you know which one to choose.
Triple-click also has another function. You can also use it to select the specific control options. After the triple-click, in the bottom left corner, you can select features that you want to enable or disable.
I almost forgot to mention that this feature is not for iOS users alone. It is available for iPadOS and iPod Touch. Isn't that neat?
App pinning
Coming to the Android side of things, we have here what is called the Screen/ App pinning. It is similar to Guided Access but a bit less elaborate in terms of features you get to control about your device. You can pin any app to the screen by tapping the Recent apps button on the bottom and long-pressing the app that you want to pin. In some Android phones instead of a long press, you might need to click on the options button.
Before doing that, make sure you have turned on the App pinning on your phone, you can do this by navigating to Settings > Security & Lock screen > App pinning. Android tends to mess around with settings with each OS update. So, in case you didn't find it there, you can just search for "App pinning" in the search bar. Keep in mind that as of Android 11, this feature only works when you use the 3-button navigation bar as opposed to any other form of gesture. I know it is a bit of a bummer but that's what we have to deal with.
When you successfully pin the app, you will observe that you can't close the app or even check the notifications. Android doesn't have the control features so, everything like buttons, keyboard, etc. still works. To unpin the app, you need to tap and hold the Back button and the Recent apps button simultaneously. If you enabled the option to use the device password to end while setting up, it takes you to the lock screen after holding those two buttons. Upon successful unlocking, you will see it is out of the App pinning mode. Unlike iOS, you don't necessarily need to have a passcode or a pin. When the option for using device PIN is not enabled, doing the same action takes you back to the Home Screen.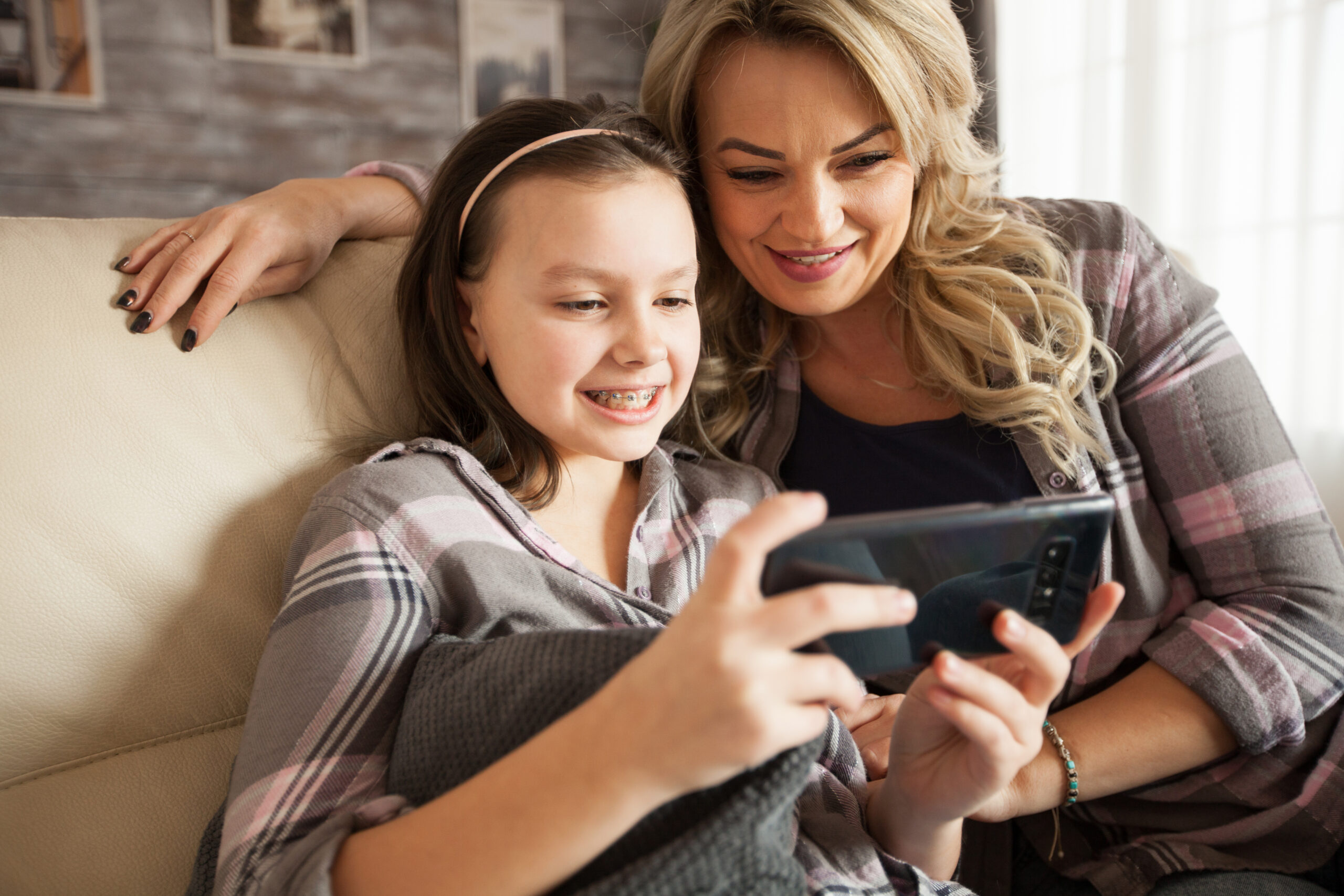 Ensure kids use only the intended apps
Use cases
There are a lot more use cases that you might have not even thought of using an app lockdown. Some of them are
Students and Exams:

Teachers can restrict the school devices for the sake of tests. This helps them make the exams fair for all students while also taking strides towards digitalization. Or if you are the student, you could use it to keep the distractions away and solely concentrate on that deadline.

Gaming:

After all those exams you might decide to play some mobile games for a while and relax. Locking devices to just that one app will have many benefits

You don't need to be interrupted by notifications or phone calls
Can't let the ads force you out of the game
You can prevent accidental button presses and game exits
If you're a parent, you can make sure that your kid is not going through other apps. You can also limit the time your kid spends playing it (only for the Guided Access).

Simple kiosk for businesses:

Let's say you run a small boutique business and you need an e-interface like an iPad to show your customers all the products or services you offer and maybe take their contact information through it. You might already have an app developed exactly for that but how could you stop them from tinkering with all other apps and stuff? Restricting the device usage through app lockdown works perfectly for this scenario.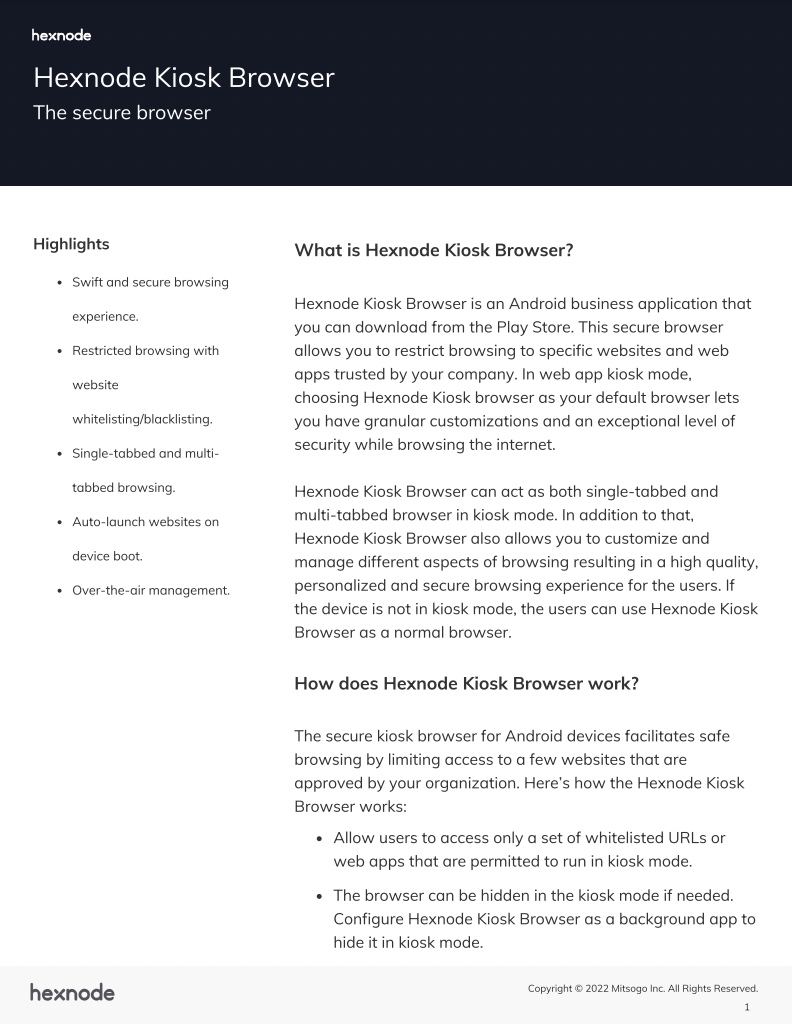 Featured resource
Hexnode Kiosk Browser
Understand the full capabilities of Hexnode's Kiosk browser for your organization and implement cutting-edge web browsing features with top-notch security.

Download datasheet


A similar feature is used in many more ways in corporate settings in which case using a UEM solution like Hexnode is a lot beneficial. They offer many more features like Single or Multi app lockdown with granular control over the device's abilities. Check out here how Guided Access mode is different from others when using them as exam devices for students.