Enterprise Mobility Management (EMM) enables businesses to properly secure devices and applications employees use for work. The rise of BYOD, which allowed employees to bring their own devices to work brought with it the need for organizations to look for an approach to manage different endpoints from multiple platforms. Using an EMM solution seemed to be the perfect choice.
Before BYOD gained widespread popularity, employees had to work with a device that was often chosen and supplied by the company. They had trouble familiarising themselves with the device they worked with, and the IT team were often overwhelmed with a barrage of queries and troubleshooting requests. Manually enrolling the devices and users didn't help either.
Plenty of productive working hours were lost as a result. Bringing about a solid BYOD policy along with an endpoint management solution led to a gradual decrease in the number of these troubleshooting requests. Giving employees the option to choose their own device brought in increased usage of laptops and tablets. An EMM provided more management capabilities than an MDM solution, in terms of securing applications, data and content.
Why do you need an Enterprise Mobility Management solution?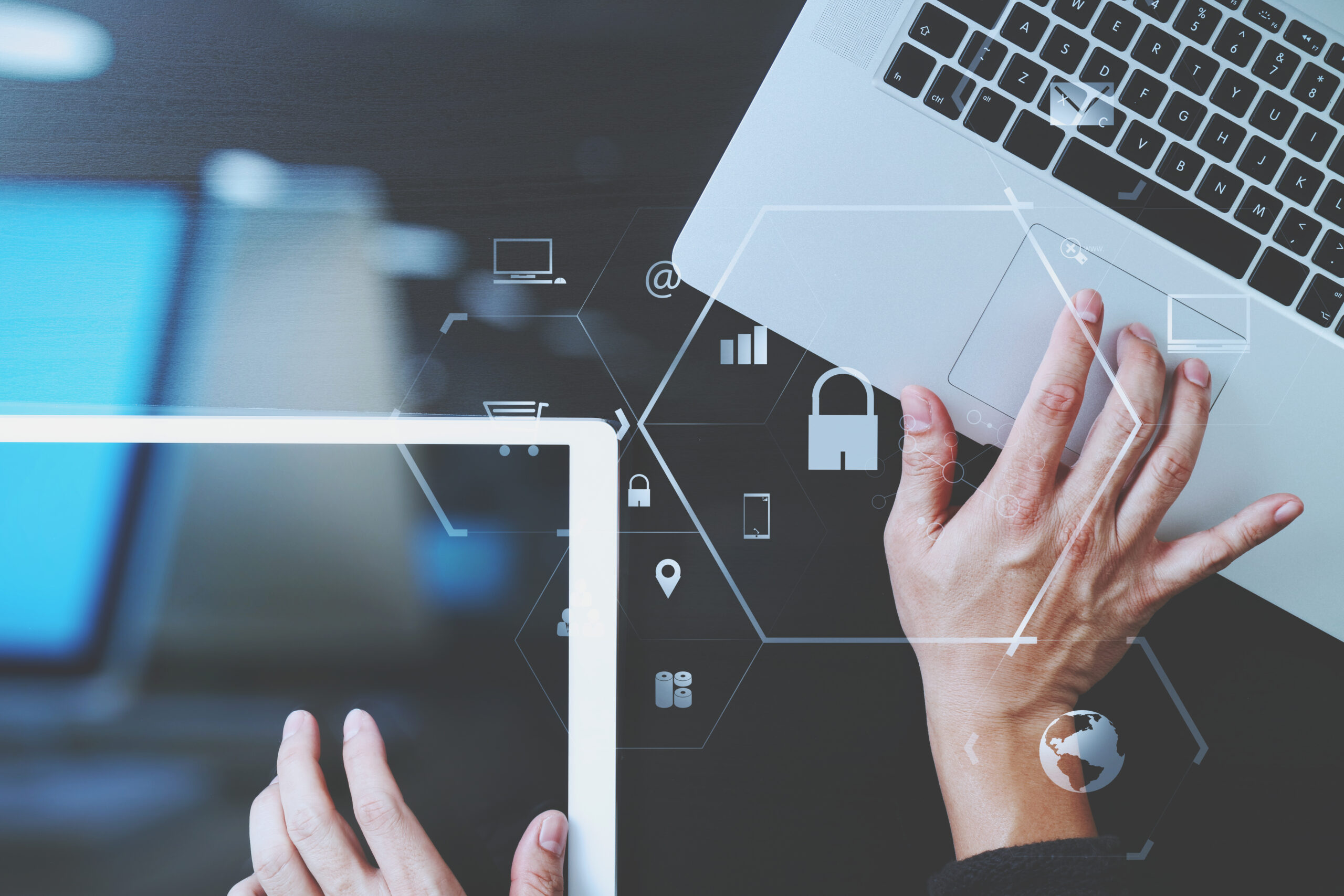 Protecting devices and ensuring data protection
Although employees were much happier and more productive after implementing BYOD, businesses soon found they had another problem in their hands. It was easier to keep a constant check on the compliancy of the devices when they were fully under the control of the organization.
How could businesses ensure their employees don't share sensitive corporate information to unauthorized parties when they use their own personal devices for work? BYOD introduced new challenges related to data security and data protection. To address this, organizations had to start looking for solutions that could help them deploy the necessary restrictions and configurations they needed to secure data present within these devices.
Companies often handle large amounts of confidential data on a regular basis. Depending on where they are located, they would have to comply with region specific data privacy laws and other regulations as well. An EMM solution can help organizations stay compliant with these requirements by enabling various device centric restrictions, manage applications and maintain network security to prevent data leakage. Encryption could be enabled on the devices remotely to ensure data security.
It also provides admins with a centralized console to manage every aspect of the device used by the organization. They can get an overview of the compliancy state of the managed devices, summary of all the deployed applications, track device location and more.
What are the different components of Enterprise Mobility Management?
EMM is made up of different components such as Mobile Device Management (MDM), Mobile Application Management (MAM), Mobile Content Management (MCM), Mobile Security Management (MSM) and Identity and Access Management (IAM). The need for EMM arose, to address the various challenges admins often faced in managing the devices, in terms of having the right kind of applications and content deployed and ensuring only the right authorized personnel had access to corporate resources.
Mobile Device Management
Secures both corporate owned and personal device of employees used for work. All the restrictions pushed are device centric. Although there are differences between EMM and MDM, the two terms are often used interchangeably. MDM mostly involves protecting the device whereas EMM goes beyond that by deploying restrictions and configurations that not only protects the device but also the data present within those devices.
An MDM can ensure the device stays password protected. Organizations can define the complexity of the password requirements and make sure employees continue to stay compliant with those requirements.
Users can also easily retrieve their lost devices by tracking its location and viewing the location history of these devices. Admins can automate multiple tasks such as managing applications and files, creating and fetching user details, configuring device settings, OS updates and checking the encryption status with the help of custom scripts.
Mobile Application Management
It involves the deployment and complete management of applications. Organizations can set up an app inventory of their own where multiple applications such as web apps, enterprise apps, store apps and Managed Google apps can be easily deployed to users. Creating app groups can help save time in terms of how applications can be deployed in bulk to users and how specific applications can be deployed to different departments. This minimizes the possibility of sensitive information being shared to wrong users.
What if you could have a customized app store specific to just your organization with all the applications needed by your employees? This is what an app catalog can do. It restricts employees from downloading the wrong application and gives admins a complete list of all the applications used by their employees. Different catalogs can be created for different targeted users.
The managed devices can also be used as dedicated devices by locking it down to function in just a single whitelisted application or a set of whitelisted applications. If you want applications to work in alignment with the workflow of your organization, you can remotely pre-define app configurations and app permissions to see that the application work according to the requirements set by your company. Apps known to be unsecure can be blacklisted as well. All stages in an application lifecycle right from onboarding, configuration, deployment to monitoring and retiring applications can be managed via MAM.
EMM through telecom expense management can help admins identify applications that consume a lot of data and set adequate restrictions on it to limit any unwanted expenses. This gives organizations a clear picture on how to manage network data usage. Data management reports can be viewed from the console where data usage per device and applications can be monitored.
Identity and Access Management
It's important to ensure employees only have access to information they are authorized to have access to. Identity and access management incorporates multiple management capabilities to ensure data protection by defining roles and access users and devices can have to the resources.
Identity is not just tied to users; it can be linked to the devices as well. Organizations can deploy policies based on authentication to manage how access to business resources needs to be allocated and implement strict controls to maintain the confidentiality, integrity of the data they handle.
Mobile Security Management
Mobile devices are increasingly being used for both work and personal use. As these devices are used to access work mails and client sensitive information, maintaining information security within these devices should obviously be of top priority. Mobile security management is an integral part of EMM. It improves data protection by enabling encryption to protect data at rest and in transit, restrict unauthorized access by means of deploying complex passwords and enabling remote lock and wipe to protect lost devices.
That takes care of data protection, now what do you do to make sure the device itself stays protected? You could begin by checking out the devices are running on their latest OS versions. This would take care of vulnerabilities and help businesses improve their awareness on the various security practices they need to take up to secure their devices, data and networks. Executing multiple remote actions centered on security can help organizations set their minds on ease when employees are working away from the premises of the company.
There's always a possibility of a rouge device lurking somewhere within the vicinity of your corporate network, hoping to gain access to your resources by latching onto some unresolved weakness. Creating and distributing digital certificates to the managed devices ensures only these devices alone are given access to your networks. It further saves users from entering a password each time they try to connect to your corporate network.
Emails being one of the most commonly used mode of communication can be an easy domain for hackers to exploit, if left unsecured. EMM with its built-in security management capabilities can prevent employees from being the next victim of identity thefts or phishing scams by pre-configuring the email and exchange server settings.
Mobile Content Management
Managing all the files, folders and other contents you have in hand is a great way to stay organized and prevent creating duplicated copies of a document over again. Having a cluttered approach to content management is not just incredibly irksome but it could also lead to the loss of valuable files containing critical client information. This would slow down productivity and affect the KPIs you've set at the beginning of each quarter to attract and retain more customers.
Depending on the size of your organization, you may be handling different kinds of data on a daily basis. A mobile content management system can segregate access to these data by distributing the content to specific employees or teams. Some of the management capabilities of an MCM includes uploading files, secure distribution and storage of files and offering the flexibility to work on the content in real time in collaboration with other people within your team. In addition to the support of multiple file formats such as pdf, mp4 and jpeg, users can personalize the uploaded content by customizing it anyway they wish to.
One of the core functionalities of an MCM is the seamless distribution of content to devices. These can be pushed based on the device and user attributes set by the admin during the onboarding process. If you're worried about sensitive business data crossing over to the personal space of the employees, you can create a password enabled work container within these devices to secure the files used solely for work. Users don't have to scramble searching for any of the files they need since they would all be stored in a centralized repository. MCM's also help organizations to define the file path for easy access.
The need for Enterprise Mobility Management to evolve into Unified Endpoint Management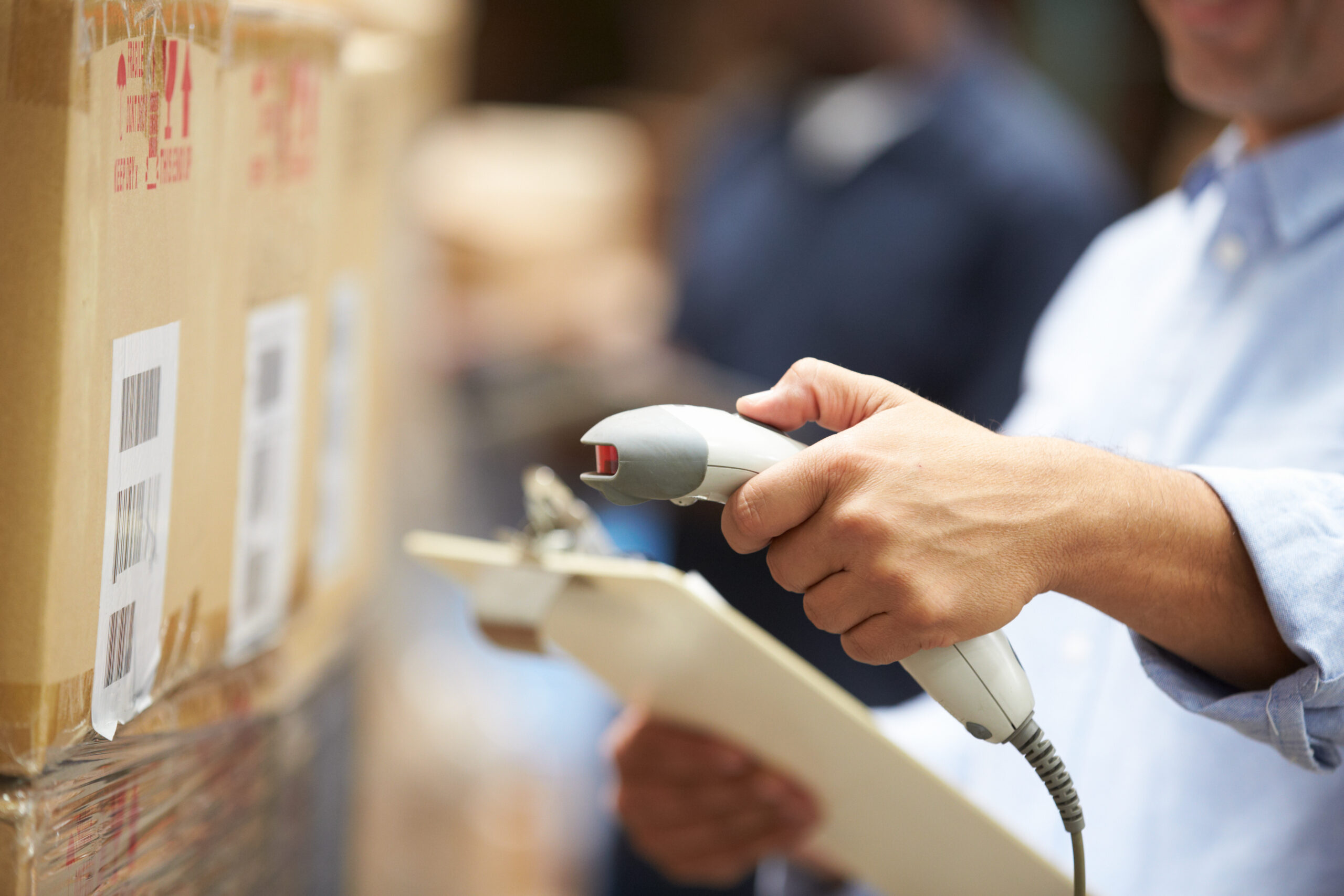 Managing different endpoints in a single platform
Due to the advances in technology and growing need for automation, endpoints can't just be limited to mobile devices and laptops anymore. Businesses are increasingly using PC's, desktops, IoT devices, rugged devices and wearables within the workplace. This calls the need for a more unified approach where different kinds of endpoints and device types could be securely managed in a centralized platform.
UEM solution comes with all the management capabilities of an EMM along with extending support to all the endpoints mentioned above. They also address a legion of risks that comes with implementing the usage of these devices in a modern workplace. The market size of UEM was valued to be USD 2.75 billion in 2019 and is expected have a CAGR of 32.2% from 2020 to 2027. With all the benefits a UEM brings to the table, it's not hard to see why.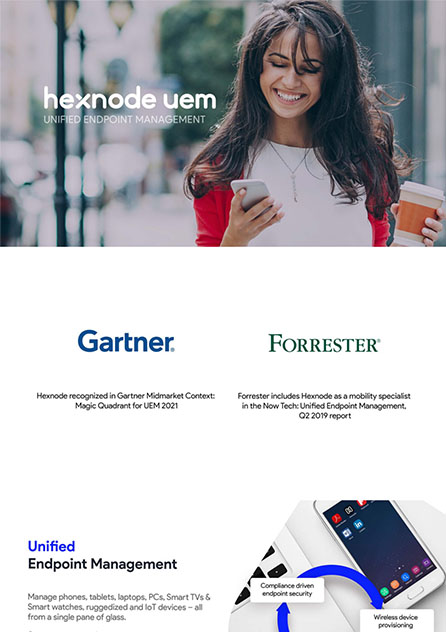 Featured Resource
Introduction to Hexnode UEM
How exactly does UEM help in securing and managing endpoints within an organization? Download this presentation to work out the best device management strategy for your organization.
Download PDF
With the majority of the global workforce working either remotely or in a hybrid model for the past two years, enterprises are relying on UEM a lot more to manage the devices used at home and in the office. It gives them better analytics on employee productivity and a clear picture on the security measures they need to implement to address the various requirements set by regulatory compliances applicable within their industry. Switching over from legacy on-premises mobility management tools to cloud-based SaaS products offering UEM will ease the workload of an IT admin to a great degree especially in terms of scalability, data security, usability and analytics.
Try Hexnode free for 14 days