We all love our houses; it's no wonder why most people describe their homes as their paradise. Our life mainly revolves around commuting or switching between a lot of such structures on a daily basis. An industry making life easier for people by its buildings, railways, roadways etc., is also a people-dependent industry that can potentially become nonfunctional without its huge workforce. The idea of a UEM for the construction industry was the end product of a series of improvements that the industry witnessed.
"You can dream, create, design, and build the most wonderful place in the world. But it requires people to make the dream a reality." – Walt Disney
The construction industry has always been an industry with many ancient processes that were often hard to digitize. But, with changing times, even this industry has embraced the wave of change. Now, modern practices like employees using smart devices are becoming a common scenario.
How are smart devices making the construction industry smarter?
Smart devices have become integral components of the construction industry. Workers are now being equipped with smartphones, tablets etc., that help in better utility management by real-time data updates, thus giving them better control over the progress of each process.
These devices save construction time and cost, and this increases employee productivity.
It makes it easier for employees to access critical data without any location restrictions.
Help workers get a better idea about their projects by viewing building models and other important information.
Enhanced communication helps the workers within the construction industry stay connected and get a better idea of the progress of each process.
It also helps in more accurate and efficient tracking of price changes and orders.
Leveraging construction processes with Hexnode
The construction industry consists of several vital elements. It's one of the few industries whose progress depends entirely on the outcomes of the preceding industrial processes. So, to strengthen the construction industry, the best way is to improve each of its functions individually. This is effectively done by focusing on the employees. One such measure that is being adopted is the implementation of smart devices. When coupled with an effective device management solution, it can boost employee productivity and enhance the construction industry as a whole.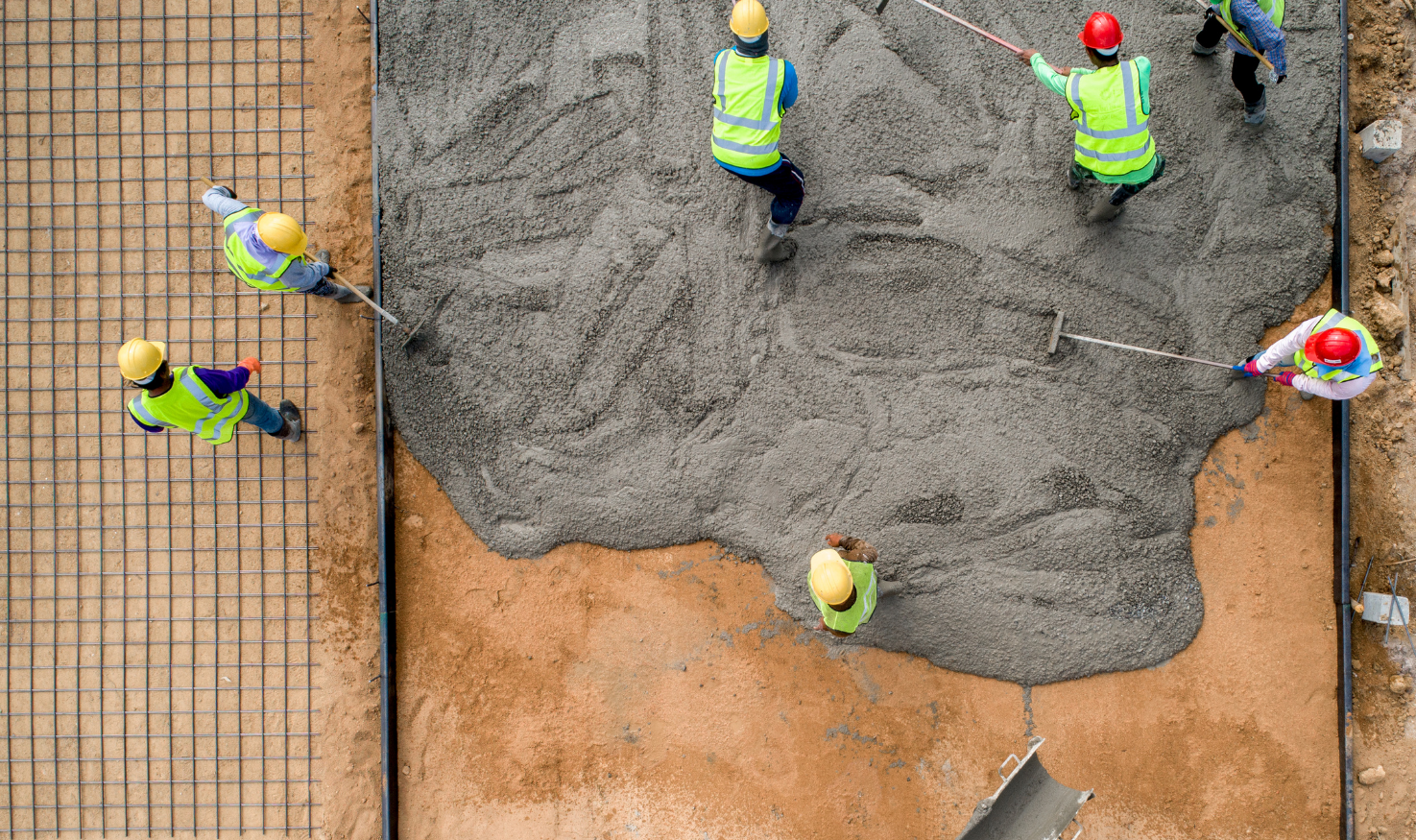 Workers involved in concreting


For an organization specializing in concrete structures, the role workers play in the project's timely completion is immense. With many field workers serving from the construction sites and requiring traveling between places to meet their work requirements, employee efficiency plays a significant role in the overall process. With this goal of increasing employee productivity, the field workers were equipped with iPads for storing useful utility information.

However, things weren't as easy as it was imagined. A great workforce also requires a greater number of devices that needed to be managed, which meant a cumbersome device management process. All these were issues that an MDM could effectively solve. So, the project engineer's search for budget-friendly software with a simple and intuitive UI ended up in Hexnode's free trial and eventually purchasing it, solving the device management issue once and for all. You can read more about our case study here.
"I find it very useful. It avoids me having to technically explain problems or having to make trips to different locations; I can manage it out from my office."
Mitchell McGee, Project Engineer at McClone Construction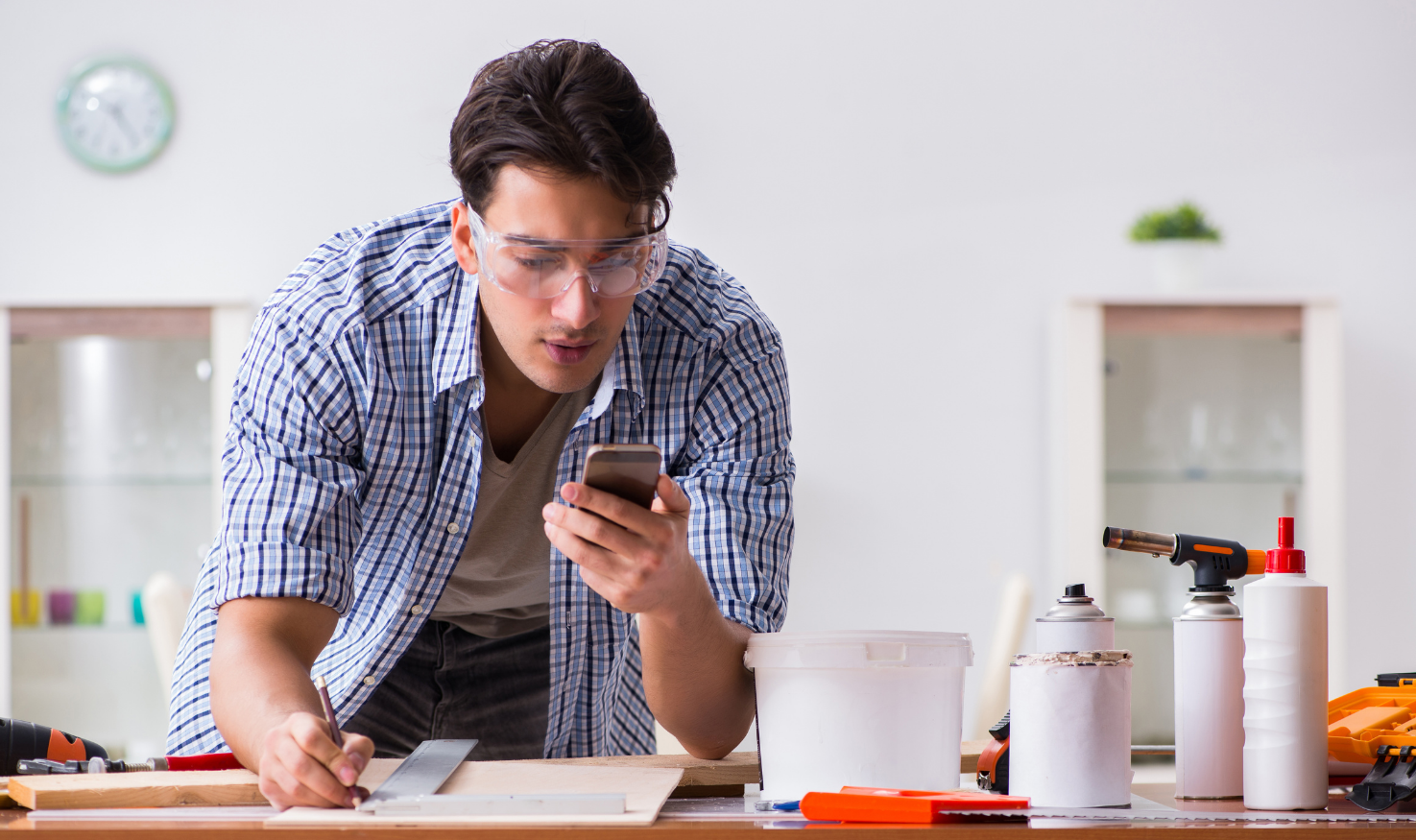 Smart devices are being used in construction processes
Customer satisfaction plays a vital role in most of the product-based industries, and with a motto of enhancing it further, the company purchased some Samsung tablets. This was deployed to the employees for showing the product to the customers to help them get a clearer idea of the product.
With this new endeavor emerged another major challenge of employees using these devices for non-business activities. After realizing how effective an MDM can solve such similar issues, the IT admin began searching for an effective MDM solution. The admins search culminated in Hexnode overpowering all other MDMs as it had all the required features along with many advanced security options all wrapped up in an interactive UI. You can read more about our case study here.
"…We are very happy and satisfied with the services of Hexnode."
Stefan Versmessen, IT Administrator at D'hondt Interieur
Hexnode as a tool for upgrading the highway construction industry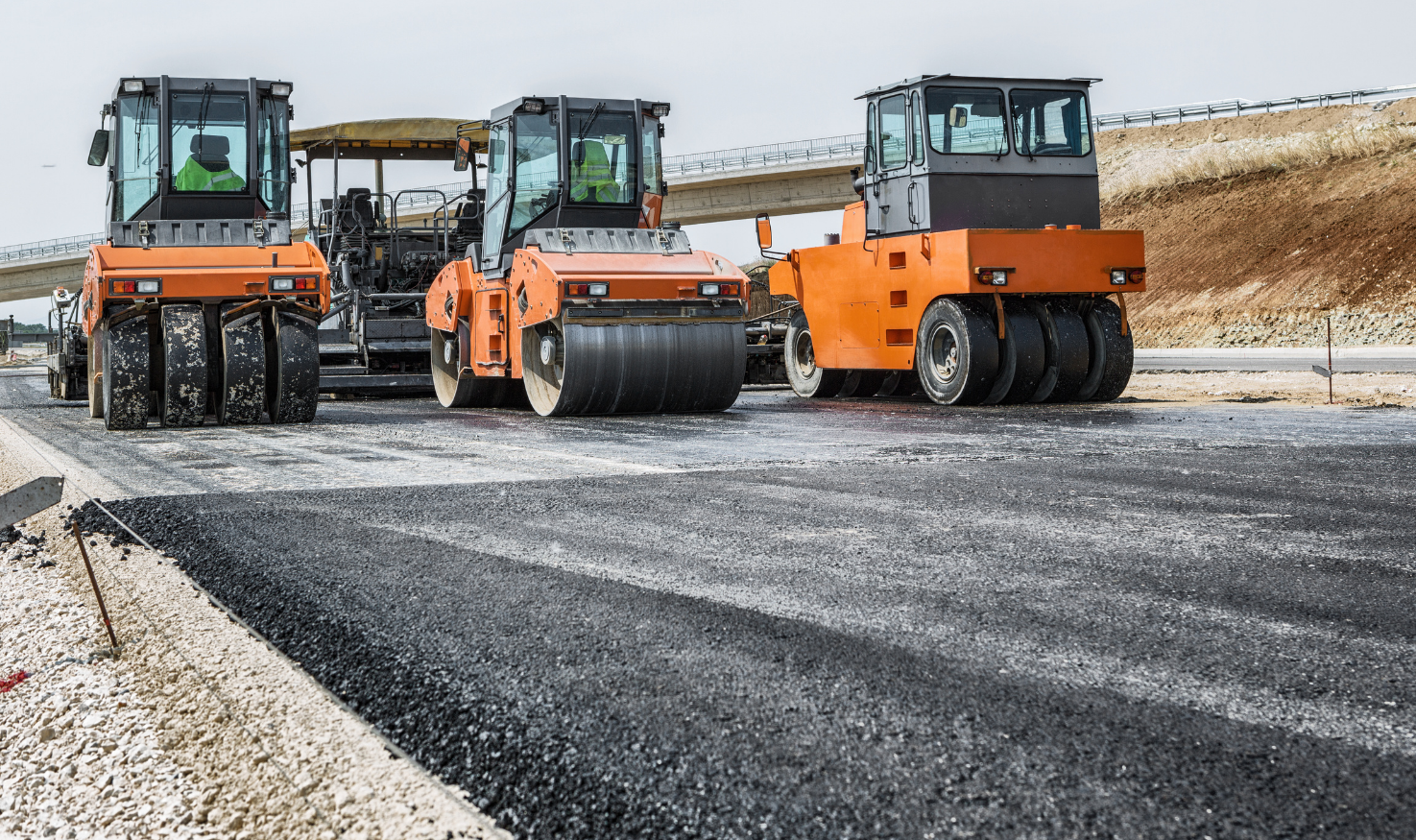 Highway construction processes involve user devices that need to be managed

The construction industry aids another critical process, transportation. Highway and railway construction are other major construction industry sectors where timely completion plays a significant role. So, tracking the vehicles carrying raw materials and such similar aspects helps in easier planning of the whole process.



In an industry like highway construction, the role transportation plays in speeding up the project is immense. The company has over 350 trucks for transporting concrete to the construction site, which is a clear indication of its significance. However, keeping track of a large number of trucks and getting a clearer picture of their location can often become a challenging job without an efficient mechanism in place. Therefore, Android tablets were installed on the trucks meant to deliver concrete to job sites to make the whole process easier.

Though these devices helped operators update work status and find the truck locations and communicate more effectively with the team, they also had their drawbacks. There emerged a need to lock these devices to the essential work-related apps to ensure that these devices are only being used for work-related purposes. The 'not so friendly' MDM solution they first used had issues like enrolled devices disappearing automatically from the dashboard. Their quest for a better MDM capable of meeting all their requirements led them to Hexnode, eliminating all the earlier issues. You can read more about our case study here.
"We have a fleet of almost 350 trucks, and we have an Android tablet in all those trucks…we needed a way to lock those tablets down so that the drivers wouldn't watch Netflix or YouTube while they should be working."
Kyle Lint, Plant Manager at Manatt's Inc.
Securing the overall construction process with Hexnode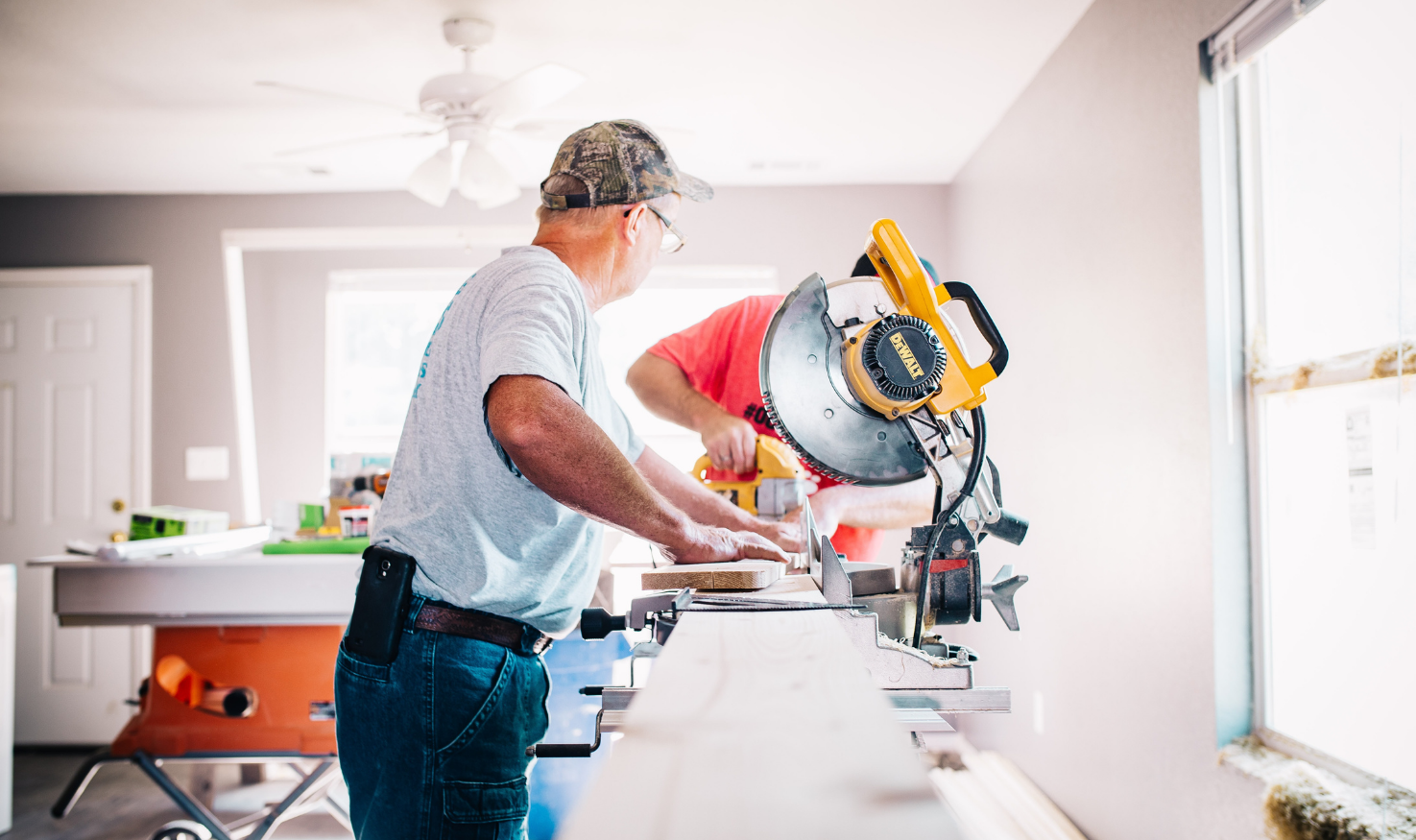 Maintenance services have improved by implementing smart devices


NCS deals with the overall maintenance services throughout the construction period, mainly specializing in HVAC, plumbing, electrical, refrigeration, facility maintenance/repairs and drain cleaning.
The company's biggest strength is its group of highly proficient technicians who quickly diagnose and solve issues, delivering the best possible results to their customers. A great majority of their workforce comprises field workers who need to travel to multiple locations for service delivery. A few Android tablets were distributed to the technicians, which had an application to simplify the whole process of recording their work timings. It helped technicians receive their work orders and schedules and record important details and findings for future reference.

With this implementation, several other issues also began surfacing. Solving device issues from a distant location as and when they appeared was a challenge. And, making things even worse was the use of these devices for non-work-related purposes. This led the team to search for a solution that could help admins better control employee devices. This search for an MDM ended in Hexnode as it had all the features they were looking for. Its ease of managing devices from a distant location and selectively impose restrictions even without a complete device lockdown, along with an easy setup and implementation process, made Hexnode their only choice. You can read more about our case study here.
"It seemed to be in line with everything we were looking at, so wasn't a bargain, but it wasn't expensive either compared to the others."
Chris Robinson, Executive Account Manager at NCS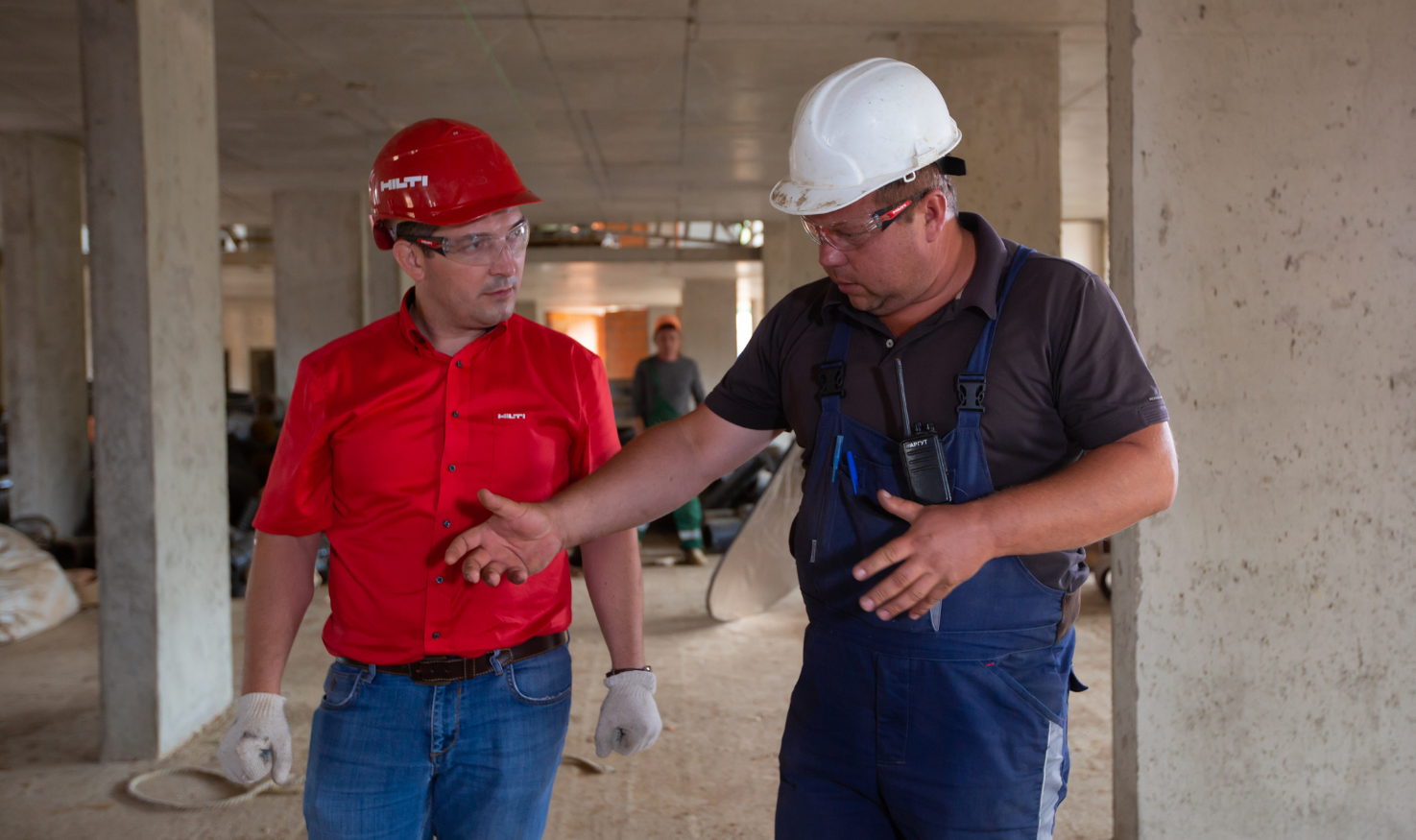 The overall construction process is now becoming faster with smart devices


With many employees spending many hours working on fields, digitizing their projects and operating the day-to-day schedules more efficiently needed modern devices. To make things easier, Android tablets were distributed to the employees to increase their productivity.

That was not all; these employee devices had to be locked to specific apps so that they were used only for work-related purposes. Additionally, tracking the device location and data consumption of each tablet was also necessary. As an MDM implementation could easily solve all these issues, they began searching for an MDM solution that could meet all their requirements. After investigating the various MDMs available, they decided to try Hexnode's free trial, which gave them the confidence to choose it over the others as it had all the requirements they were looking for. You can read more about our case study here.
"It's easy for me to manage… I've got a dashboard to go to and see who is using it and who is not. I can check on things."
Nathan Swiggett, Senior Project Manager at McDonald York